I can't believe its March you guys. And 5 months since our kitchen makeover! A few people have asked if I still love it and the answer is a hell YES. All the stress of getting it done in 6 weeks and the mess involved was completely worth it. One aspect that I haven't shown much of yet was the pantry.
First of all, this pantry is fairly epic to begin with. I have never had a walk-in pantry in my life and the storage space was overwhelming to us at first. There is convenient reach-in storage and then 3 sides of adjustable shelving. It was a dream come true since our last house had no food storage at all, and when we moved in we just randomly threw things in here. Without a plan we never made it work properly. Here's the embarrassing proof: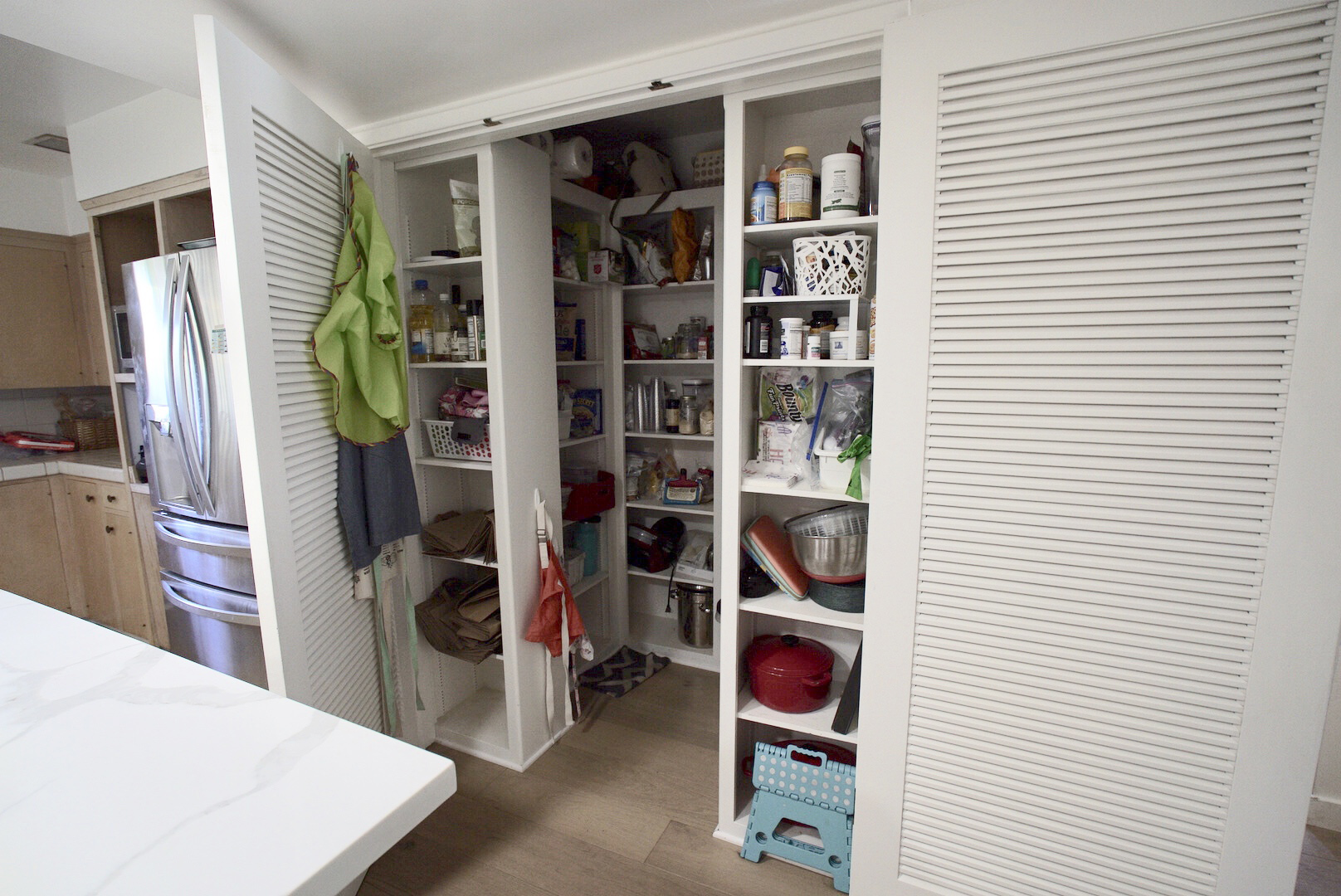 The first goal of the pantry makeover was to make it pretty. We knew we were going to empty it out so we took the extra step of adding a pop of color to the walls behind the shelves. I hope you don't want to know what color it is because I ended up starting with one thing, but when I got it home it was too dark (because I didn't follow my own rules and test first!). It was a Sunday and the paint shop was closed so I mixed in some white I had on hand and called it good. Don't try that at home.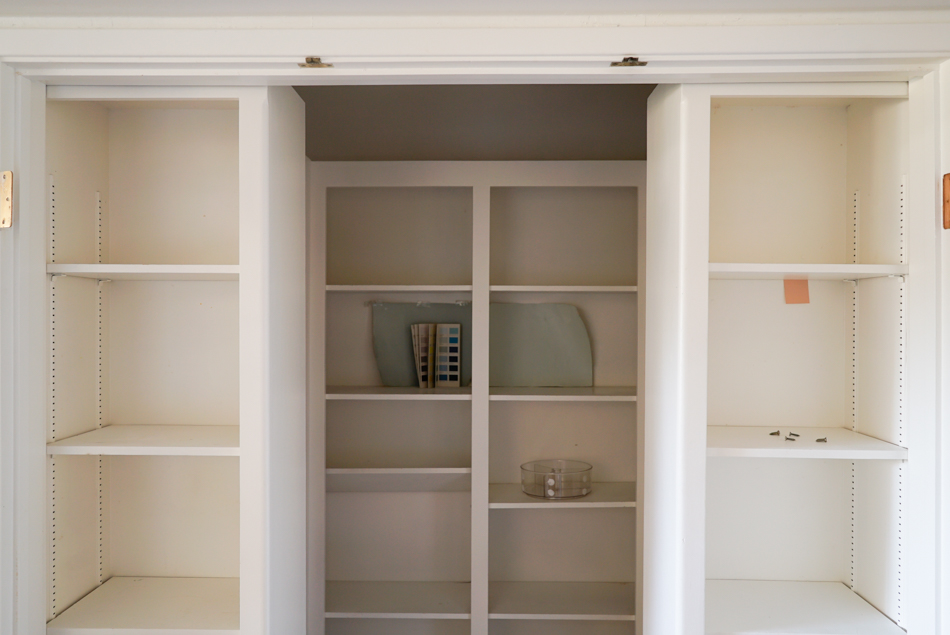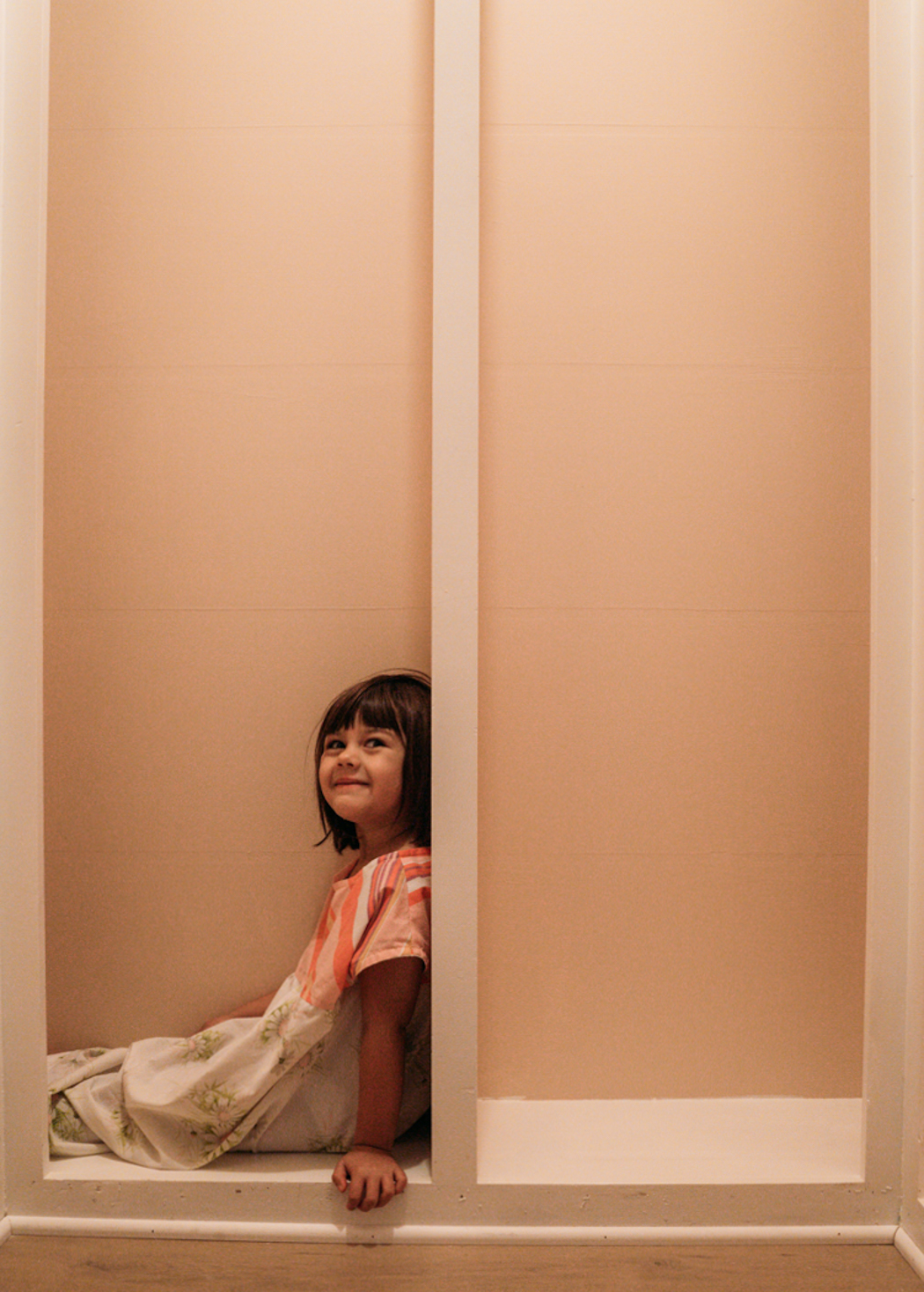 The second, and most important part of my strategy was to make this pantry WORK HARD. In another life organizing the pantry could be fun, but I just hadn't ever made time to do it, and the middle of the kitchen remodel was not going to happen. So I decided to get help and that's where professional organizer, Carly Adams, from Tidy Revival came in!
This was my first time working with an organizer and I was a little nervous about airing my dirty cupboards to her but Carly assured me she's seen it all and is not there to judge. She came over with a notebook, measuring tape a list of questions and a couple cans of La Croix to start our planning session. We talked about how I wanted to use the space and we collaborated on a Pinterest board so we could share visuals and get on the same page. I had some canisters I wanted to repurpose, including some vintage ones but she made a list of everything else we needed. Then she went away, did all the shopping and put it back together again. She did such an incredible job and it was almost like magic how easy it was (for me).
The Results
I wanted the space to have some pretty display opportunities (#pantryporn) but mostly I wanted it to be functional and work for our family. Cecily had just turned 4, so we wanted her to have access to serve herself healthy snacks and get water out of the fridge so we put those items at her level. Since we were removing our upper cabinets over the sink area we had to find space to hide things like unsightly water bottles, kid dishes and other miscellaneous things that had no business being displayed next to my beautiful tile.
Everyday items like vitamins, cooking oils and water bottles are in the front shelves. I loved her simple ideas like stacking the glass food storage containers with their lids on has made it so much easier to use and we haven't lost lids.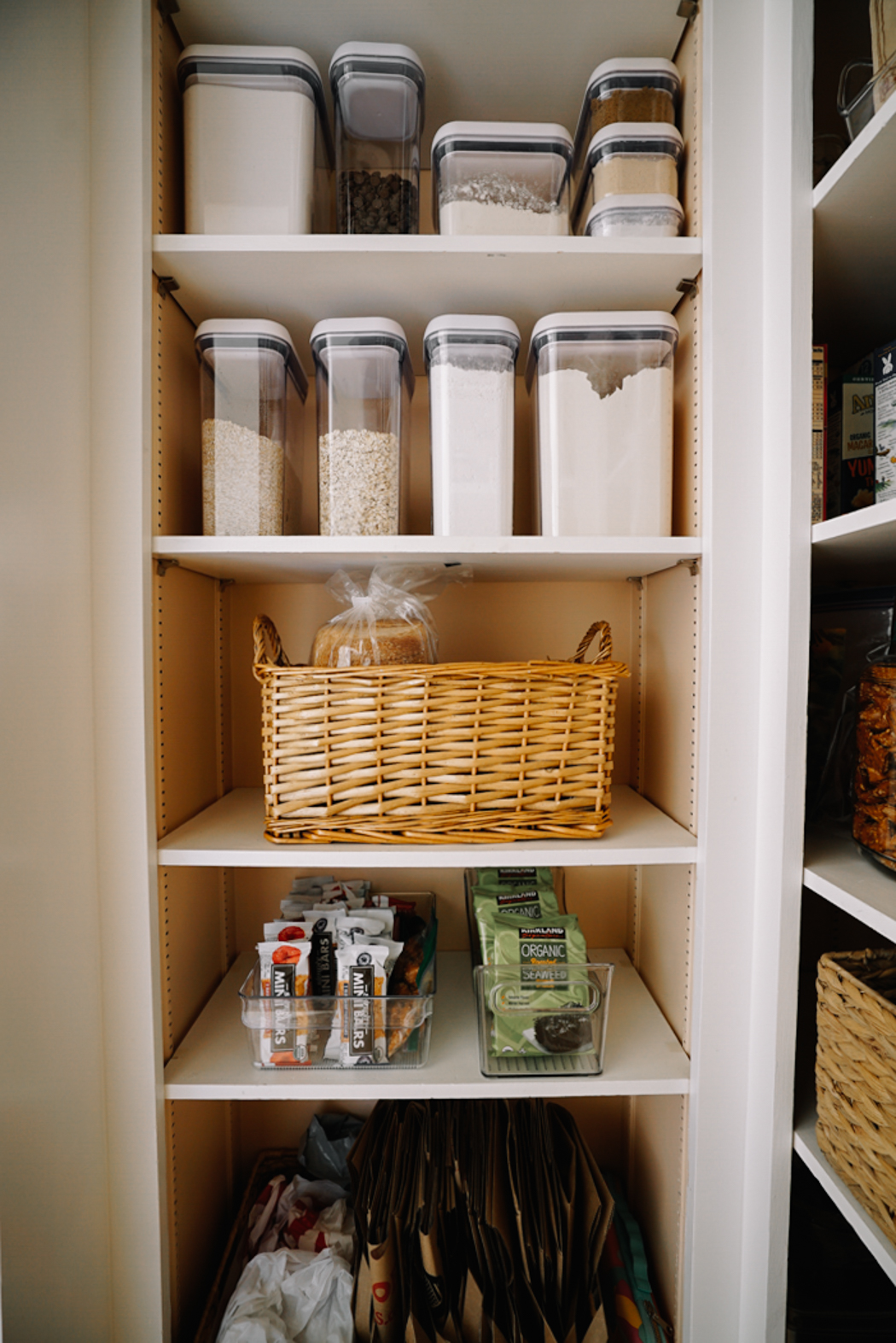 We also had quite a few appliances that were scattered around the room so we put the large heavy ones on the bottom shelves and all the accessories that go with them are in one spot. No more hunting in all the cupboards looking for the blender attachments.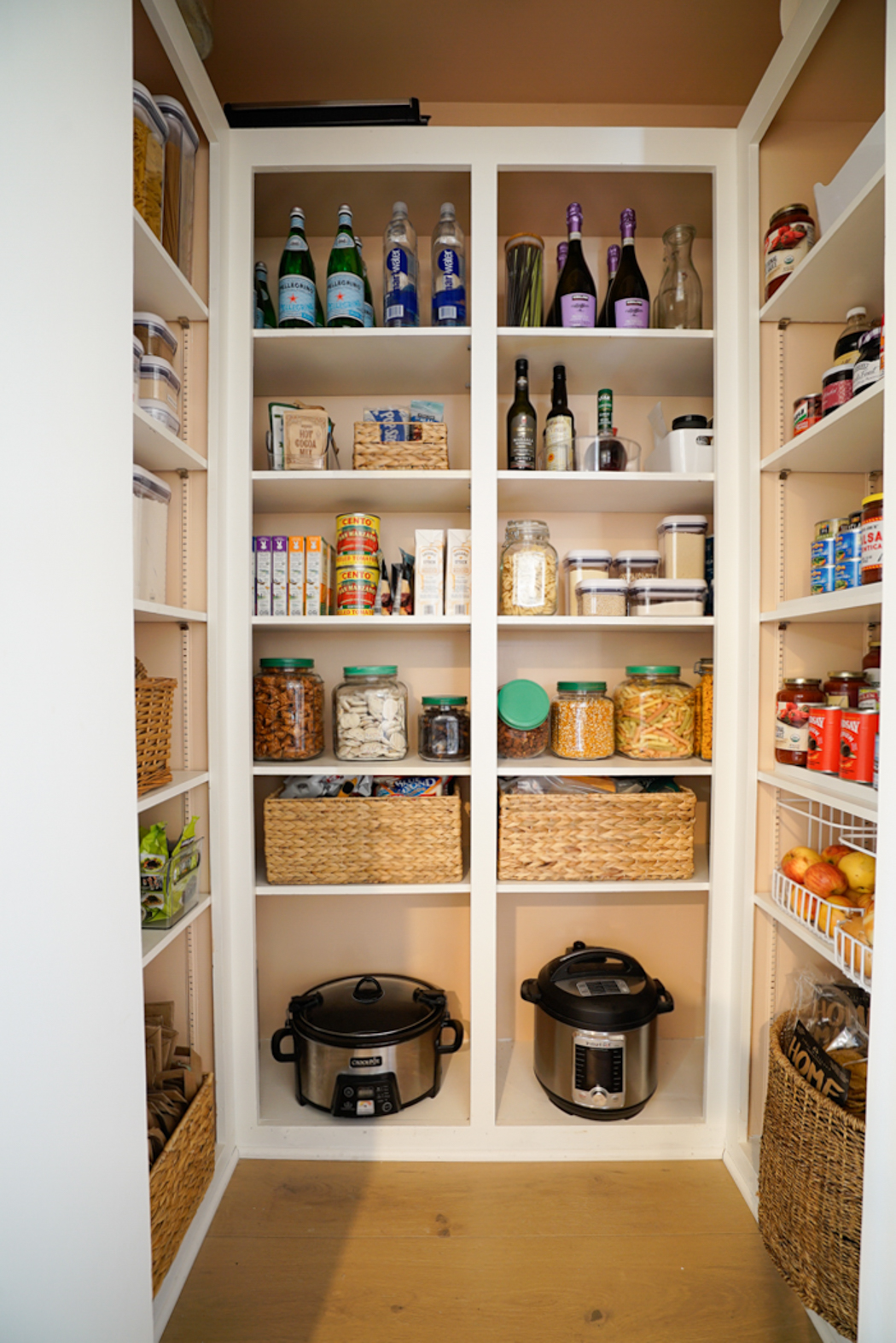 Snacks are stored in pretty canisters and overflow and back stock get tucked away in baskets. Having entertaining essentials on hand like sparkling water and prosecco has proven very useful.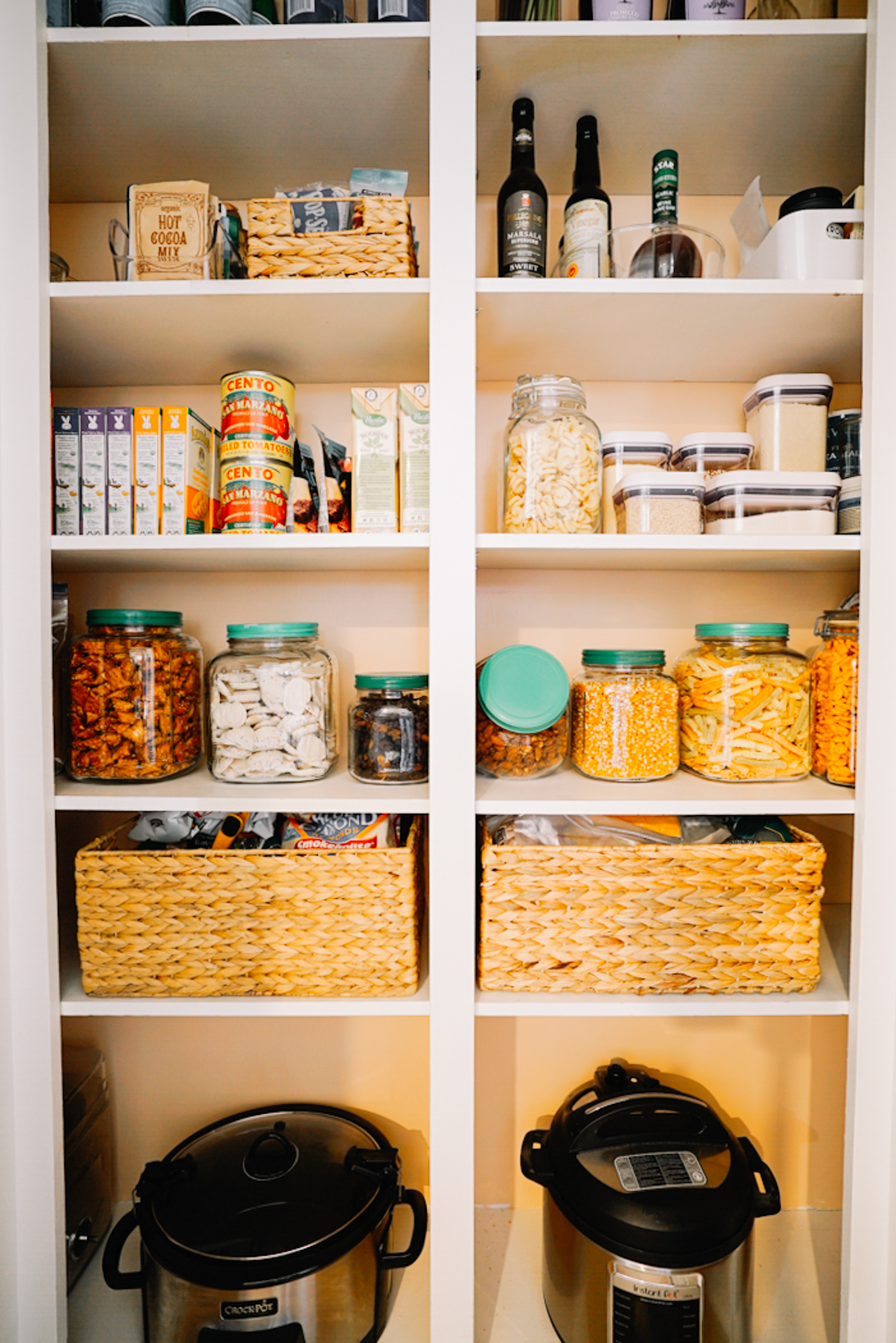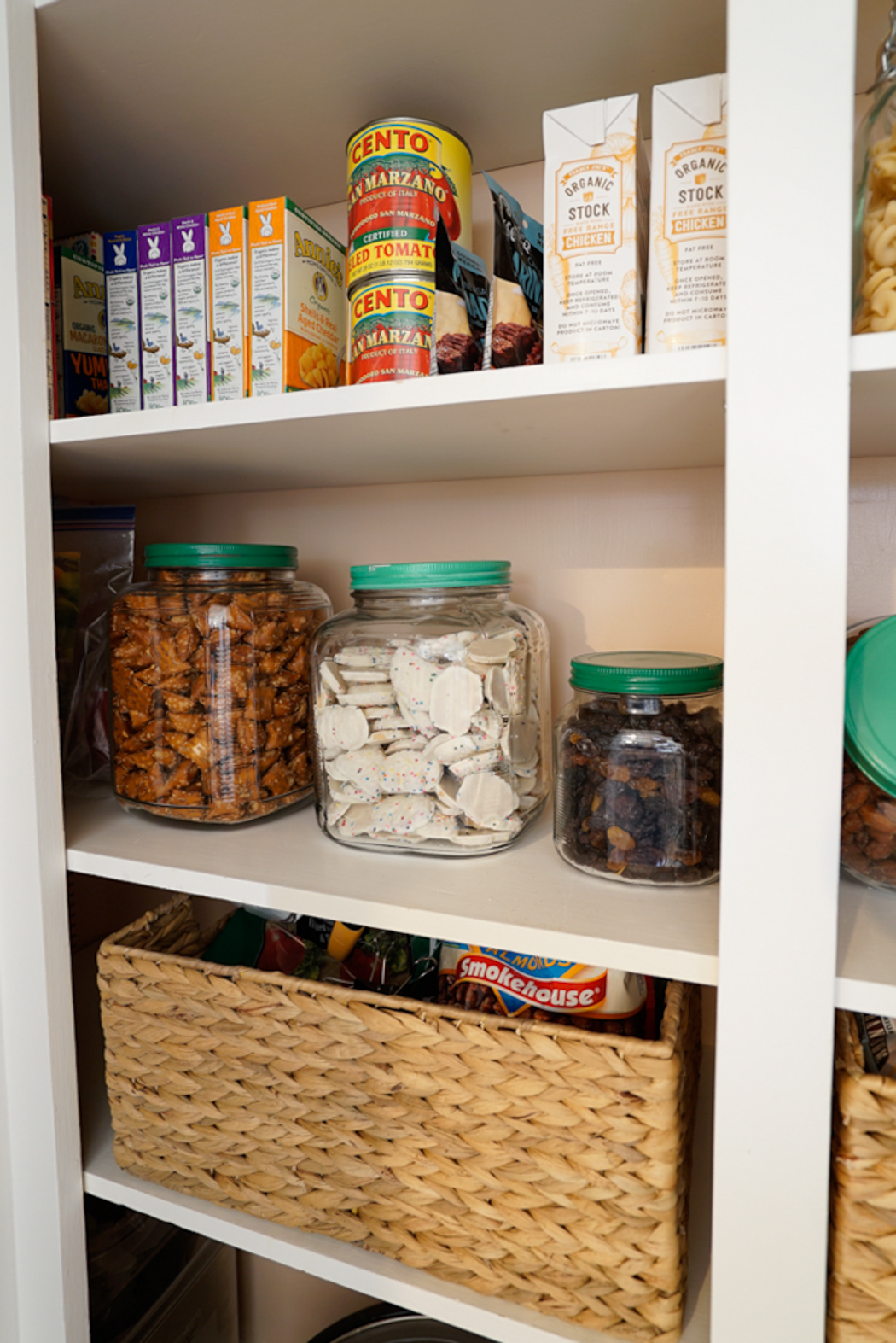 I'm obsessed with lazy susans now. They make a shelf more useful and also function like little trays. Everything looks better when grouped on a tray. 🙂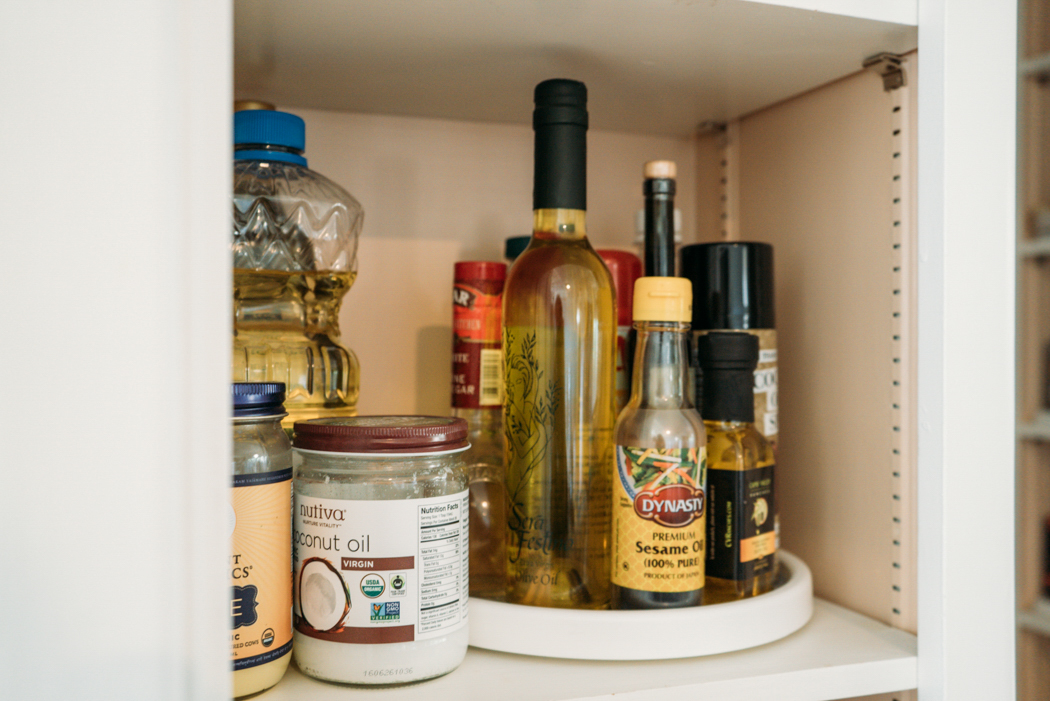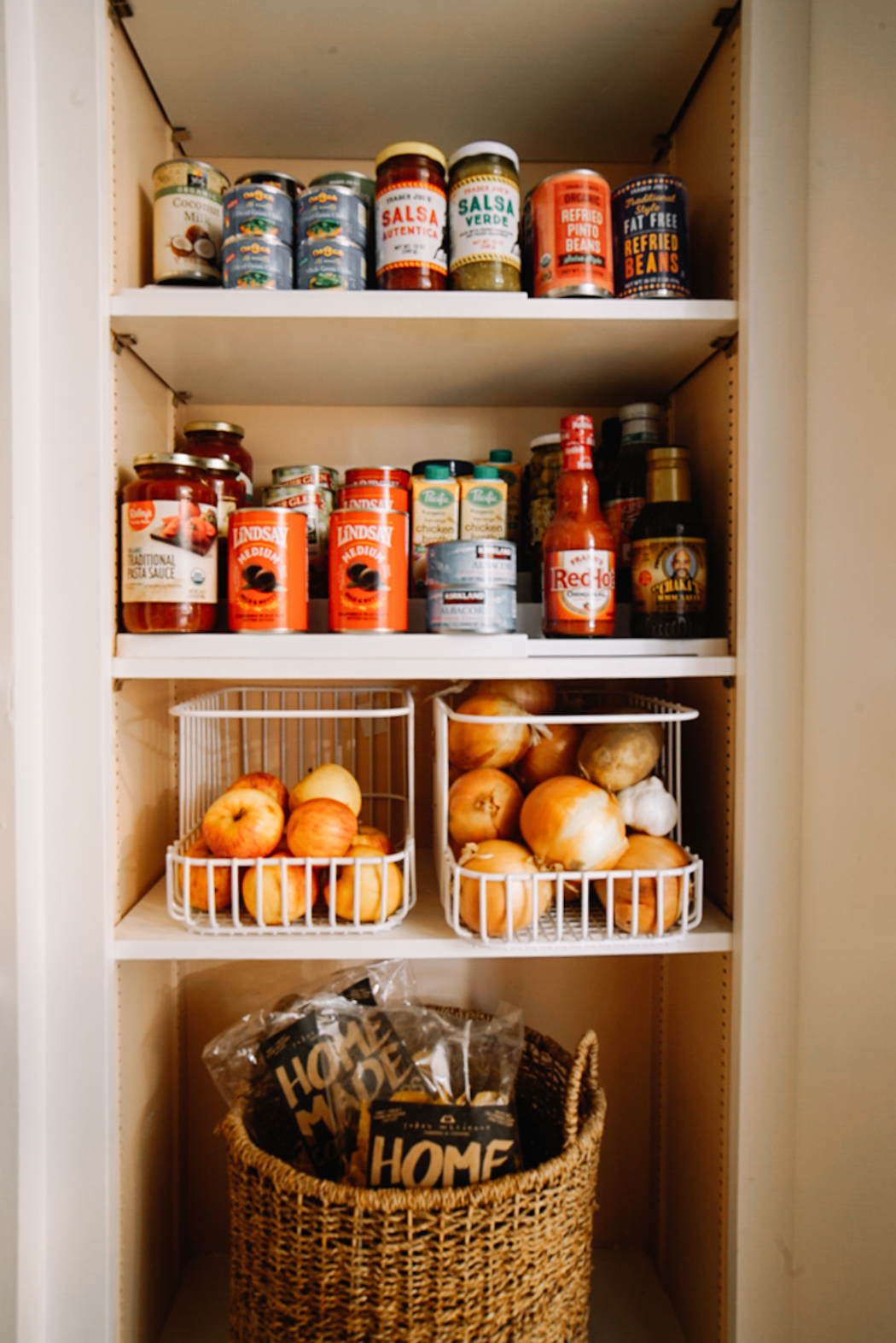 So there's no time like there present to get a jump on spring cleaning and organize that kitchen! Its time so well spent and if you don't have much of that to spare get Carly can help. She makes the process SO easy. And best of all, it gets done and off your never-ending to do list.
Because she's seriously the best Carly is extending a 10% discount to my readers on all
sessions & packages
using the code TIDYPLUMB. Offer is good through April 15, 2019. Visit
Tidy Revival
for her service offerings.
And if that's not enough, its now the 
Kitchen and Pantry Essentials
sale at The Container Store! 25% off everything you need to get organized with her.
Links to some of the items we used: