Just in time for the holiday season, I want to talk about spices! The spice rack was the unexpected crowd pleaser in our new kitchen. It was also born from a big potentially expensive mistake. A quick recap– the counter top was cut too short so left a gap between the counter and the wall. We were able to add drywall under the tile but that left an odd, ugly step on the wall. See what I'm talking about below: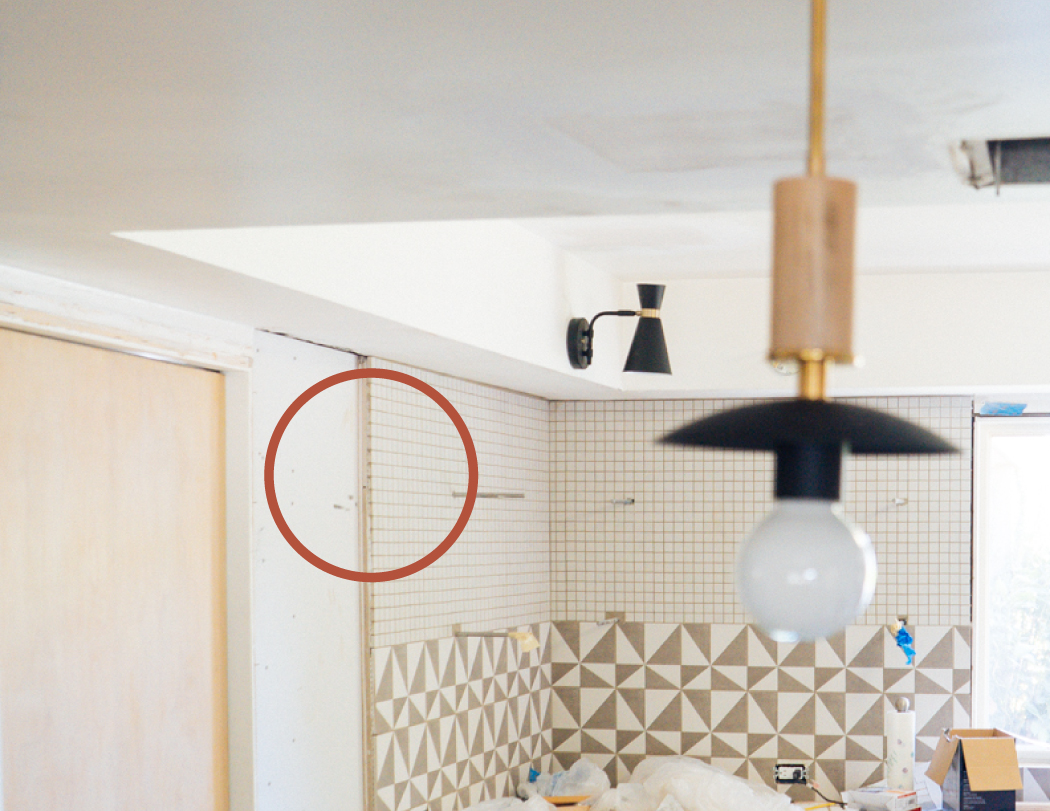 Instead of rebuilding the door frame to even things out we decided to build a wooden spice rack! It hides the elevation change, and is one of my favorite features in the room now.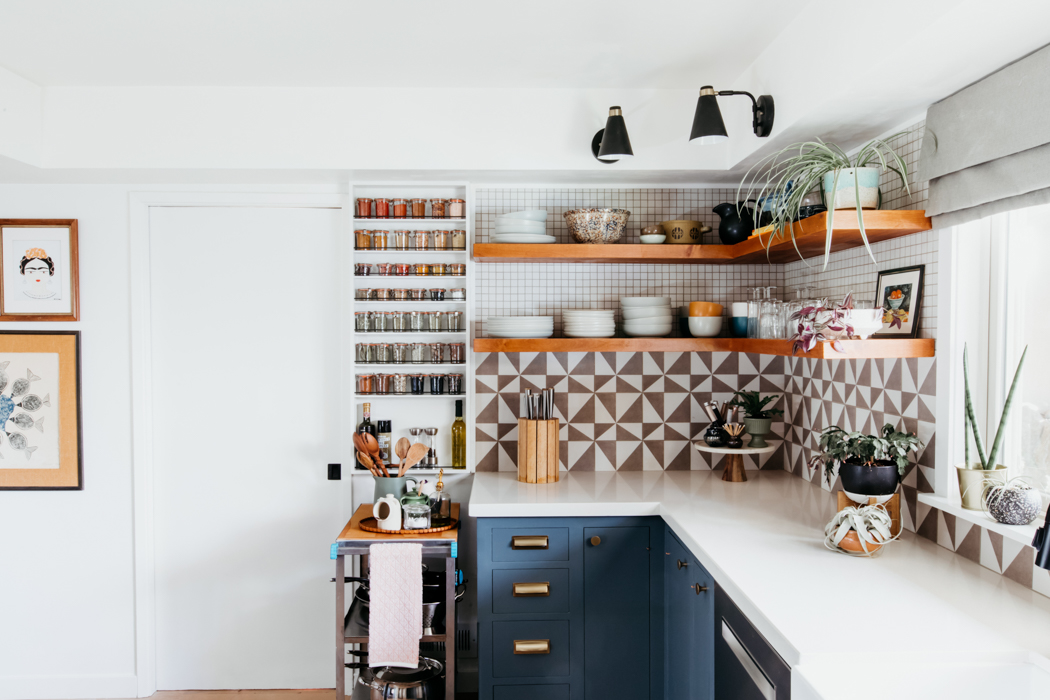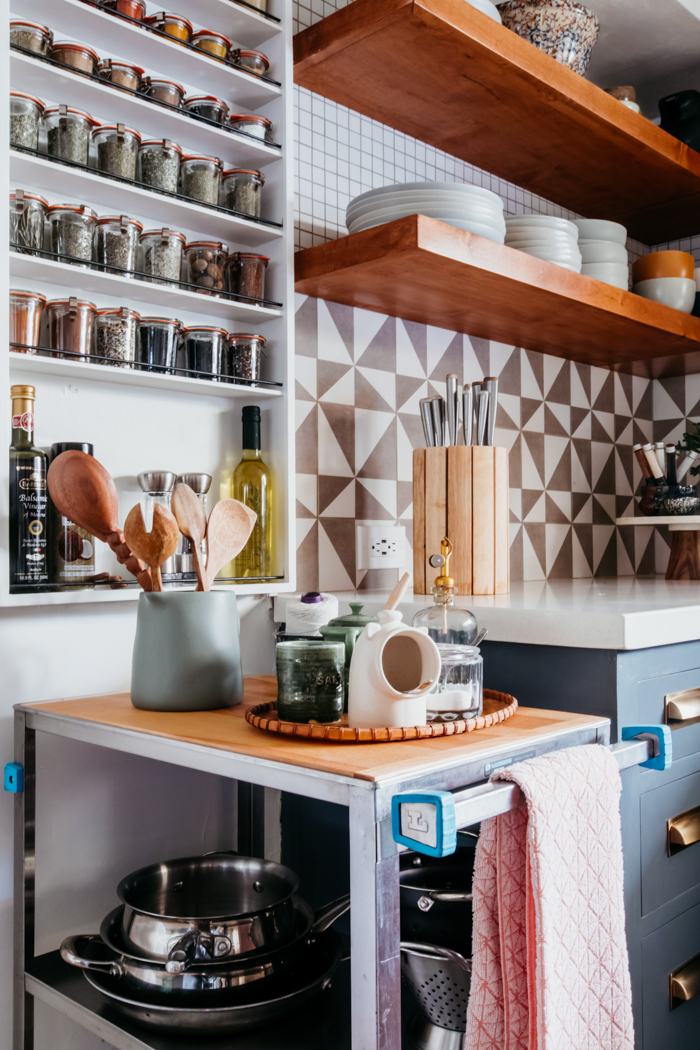 I wanted the color and texture of the contents to be the focal point so decided to use simple glass Weck jars and added my own labels to the lids.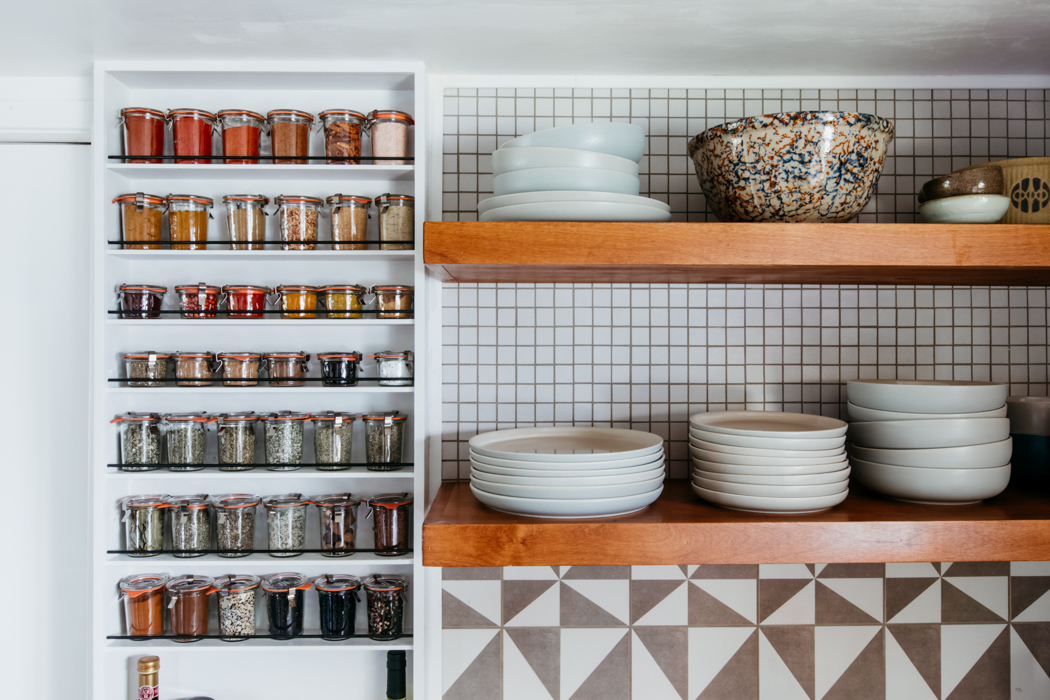 When it came time to fill them, I turned to the expert, my friend Heather Wong. Heather is the owner of the  Allspicery, a boutique spice shop located in downtown Sacramento.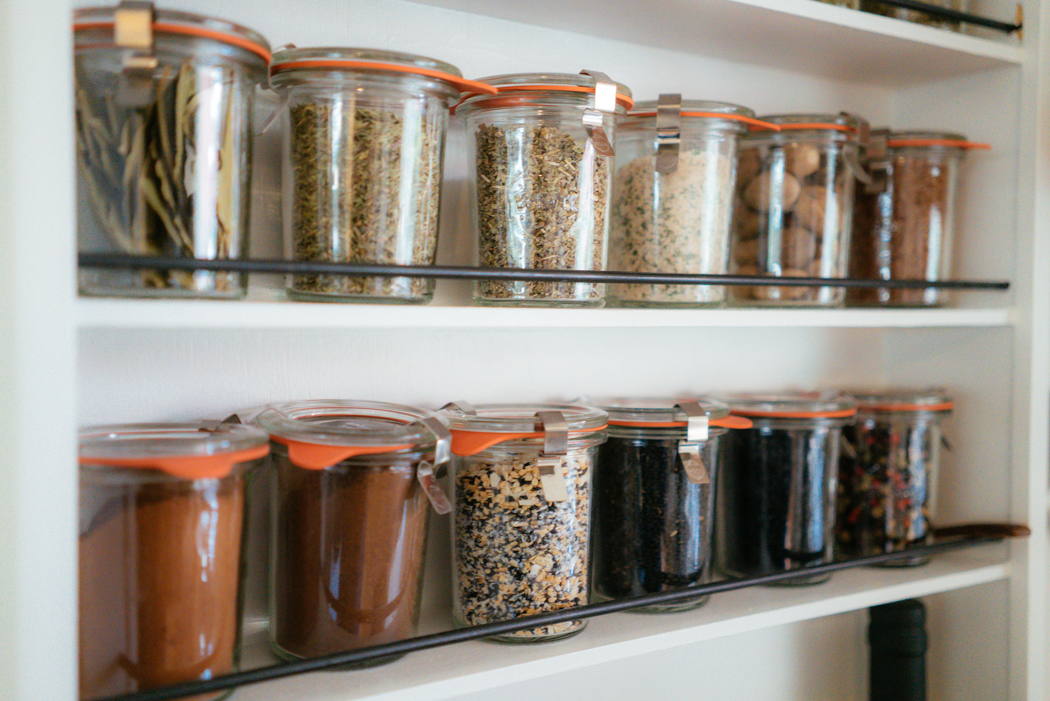 What I love about Allspicery is that they have all the basics every kitchen needs as well as plenty of exotic ingredients to mix things up. Heather and her team curate flavors from around the world, make their own blends and are full of ideas on how to use them. You can't walk in there without wanting to go home and cook something new.
When building my new collection I got the common recipe staples for both savory cooking as well as baking, as well as some new flavors I hadn't heard of. My favorite are their proprietary blends which have been a super simple way to add flavor to roasted vegetables and meats without having to think too hard about it.
I thought it would be fun to ask Heather herself a few questions and help you get started on refreshing your own collection…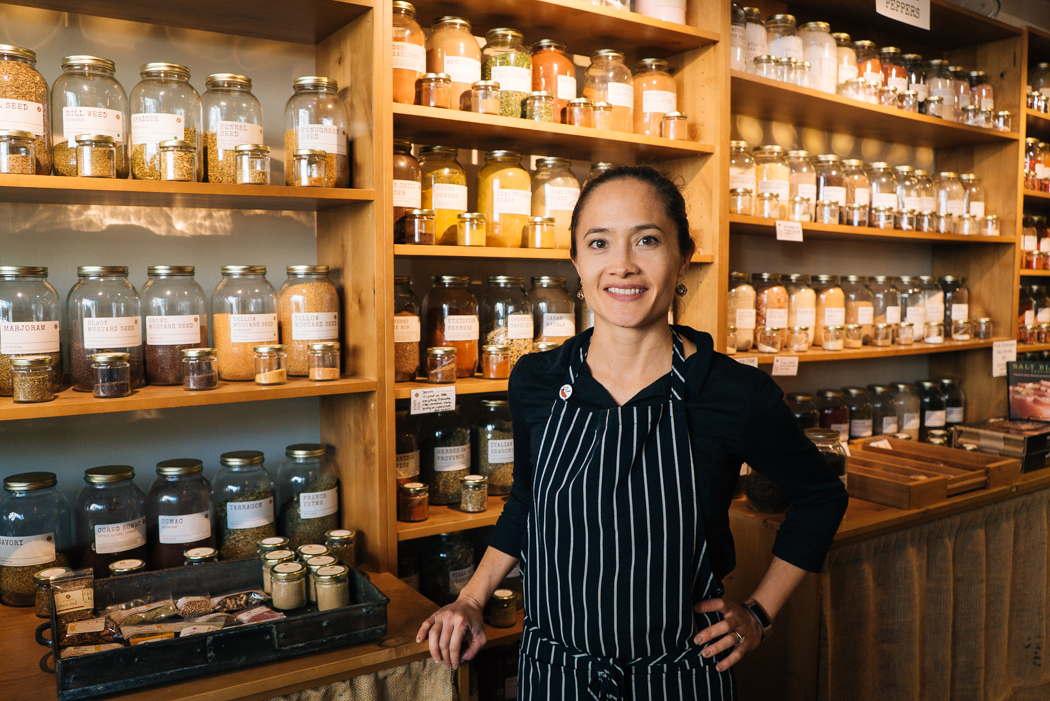 What are your 5 must-have spice rack staples?
A good salt and pepper are a given (pink Himalayan and Tellicherry for me). Other than those, our household can't live without Saigon cinnamon, smoked paprika, garlic granules (preferably roasted), curry powder, and Urfa biber.

What's your pick for an exotic spice that everyone should have?
See above! Urfa biber is a Turkish chile flake that is sundried and wrapped at night to preserve flavor and moisture, then mixed with a bit of salt to preserve and prevent clumping. It's smoky, fruity, chocolatey, salty…. And it pairs magically with basically anything. It's not too spicy, either, which means it's kid-friendly – a must for me personally. 🙂

How often should we be replacing our spices?
The general rule of thumb for powders is 6-8 months, assuming they're being kept in dry, airtight conditions. Whole spices and infused salts/sugars tend to last longer. The more realistic rule of thumb is that if your spice doesn't smell good (or like very much at all), it's time to replace.

Out of curiosity, why did you decide to start Allspicery?
Because I needed a place to get all my hard-to-find spices! In our ever-dwindling free time my husband and I love tinkering with different global cuisines. When we moved to Sacramento in 2012 we realized there was no single place to pick up all those obscure spices. When I found myself in between jobs in 2014, I jumped at the chance to get some startup funding and services through the Downtown Sacramento Partnership's Calling All Dreamers competition. I ended up winning, and my fate was sealed!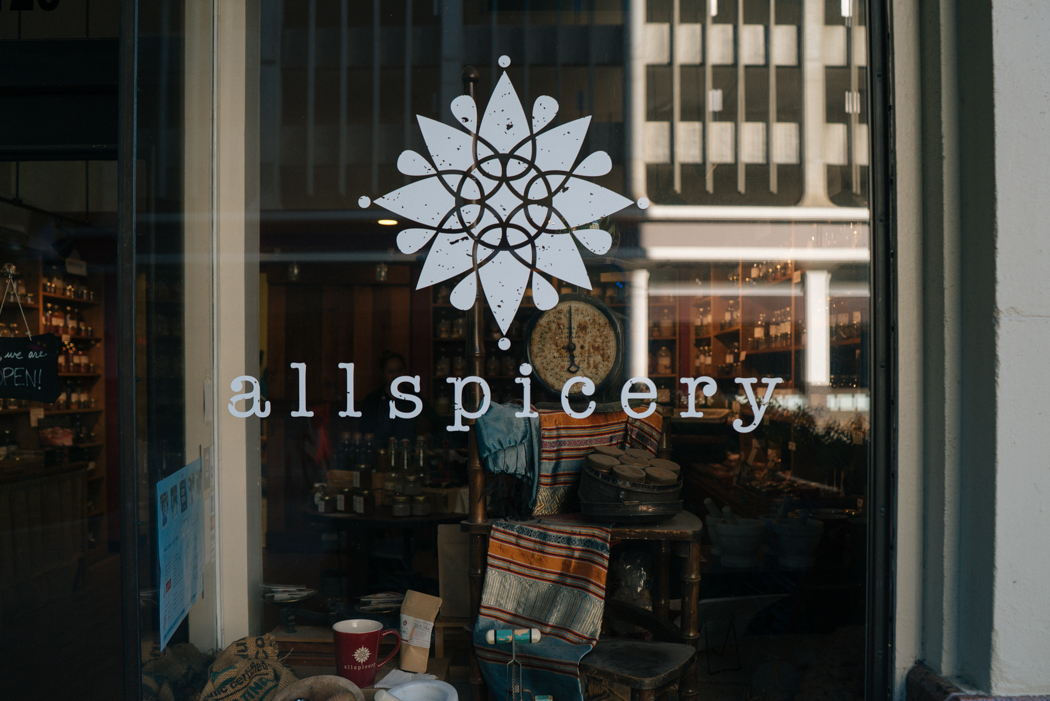 If you're in Sacramento, Allspicery is located at 1125 11th Street right across from the Capitol. Its the perfect place to pick up unique gifts for those who love cooking or want to be more inspired in the kitchen. Thank you so much Heather and Allspicery!