This post is brought to you in collaboration with with Lumens.com, a brand I use in my own home and client projects. All opinions and selections are my own.* 
A couple weeks ago I was waiting for my dad at our local big orange hardware store and started strolling the lighting department. Not surprisingly there were plenty of "boob lights" on display and I remarked that these builder-grade fixtures needed to be gone from society. Its not a new observation but everyone has lived in a house with them and they really are ridiculous. It seems that they evolved from a once-respectable smooth glass bowl until someone thought it would be more cost-effective to add a center "finial" to attach the glass to the fixture. This article has a hilarious history of them (warning: its a little off-color).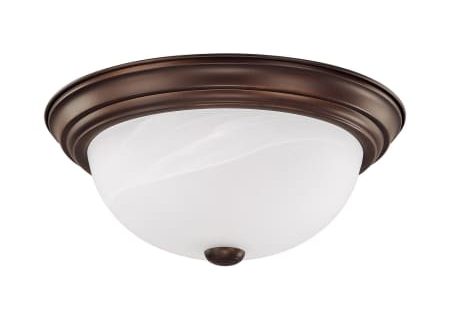 Part of our MudBathLaundry project is to replace the vintage recessed square lighting we have with something more modern and interesting. The problem is we have low ceilings in the hallway so we need something under 6 inches, ideally even less. I am completely in love with the fixtures we settled on so wanted to share some more options to replace all those boob lights or other less charming flush mounts in your home.
Dome
These are the closest relatives to boob lights in my roundup and have the smallest height profile for those spots with low ceilings. I chose my favorite finishes (brass and black) but most come available in a few finish options to match your decor.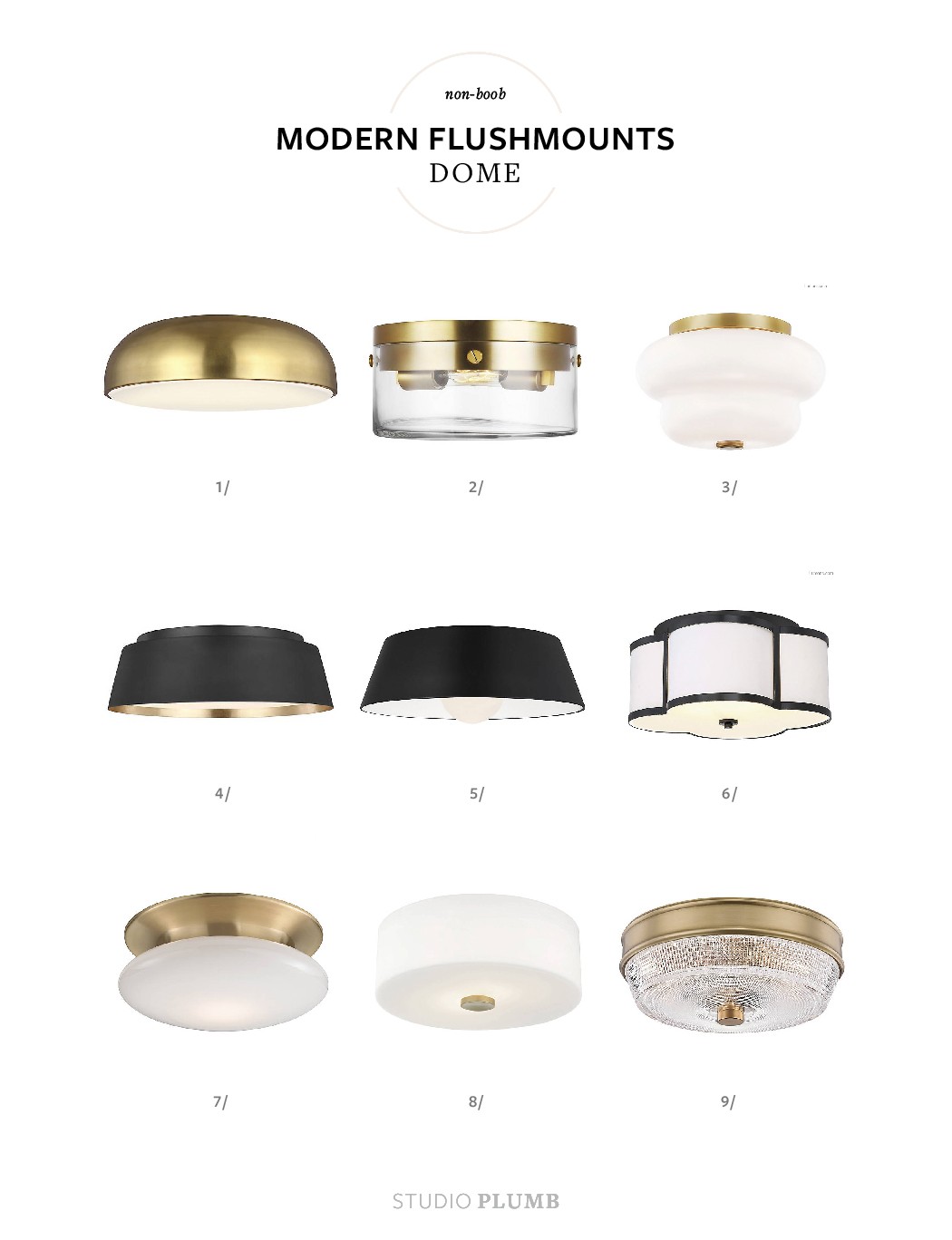 Statement
Every home needs that wow moment on ceiling somewhere. I see these going in spaces that could handle a little something extra but don't have headroom for a pendant or chandelier.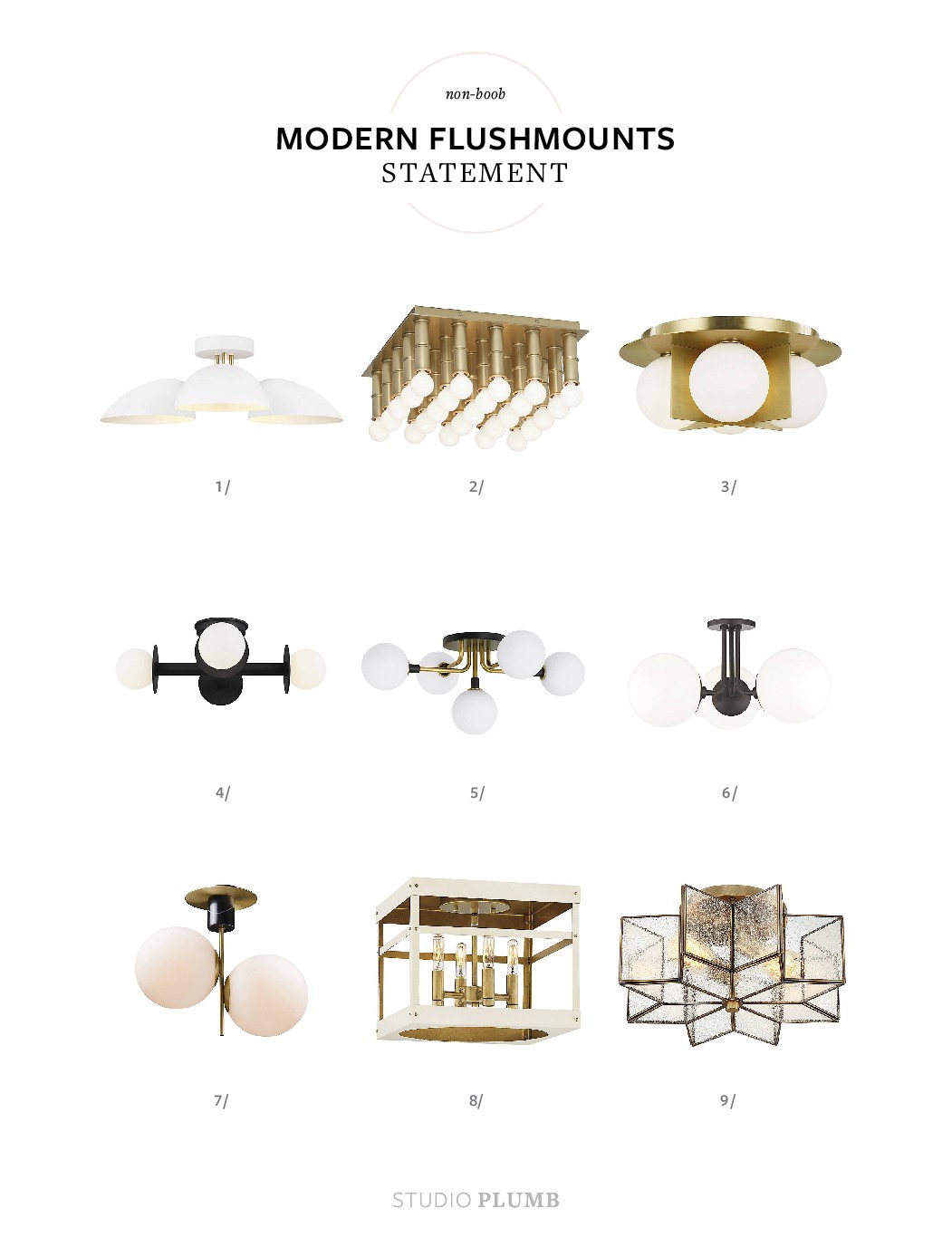 Simple
Sometimes you just need a simple and sweet fixture to finish off a space. Like this INSANE bathroom where the tiles are the stars of the show but you still want a little something on the ceiling. These would be great in multiples down a long hallway, over a kitchen sink, or even a closet or pantry.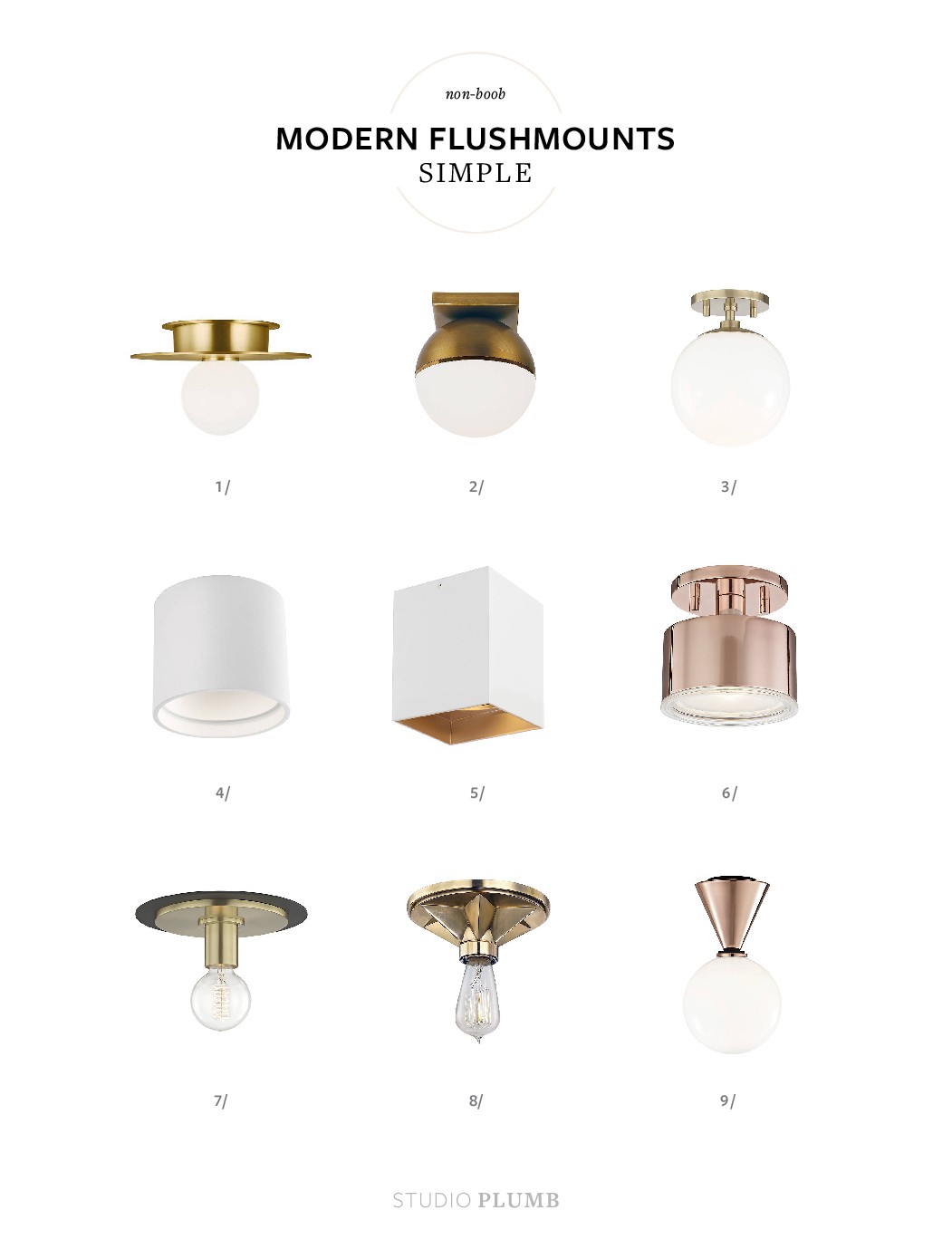 ---
*If purchases are made through our links, we may earn an affiliate commission, at no cost to you. Thank you for supporting the brands that allow us to create unique content!