Read the Room is a series that merges my love of design and my love of reading (mainly fiction.) Every month I create a room design that is inspired by a book I read that month. Its not meant to be an exact interpretation of a setting or historically accurate, but just a creative outlet without a client or budget. Let me know what you think about Read the Room!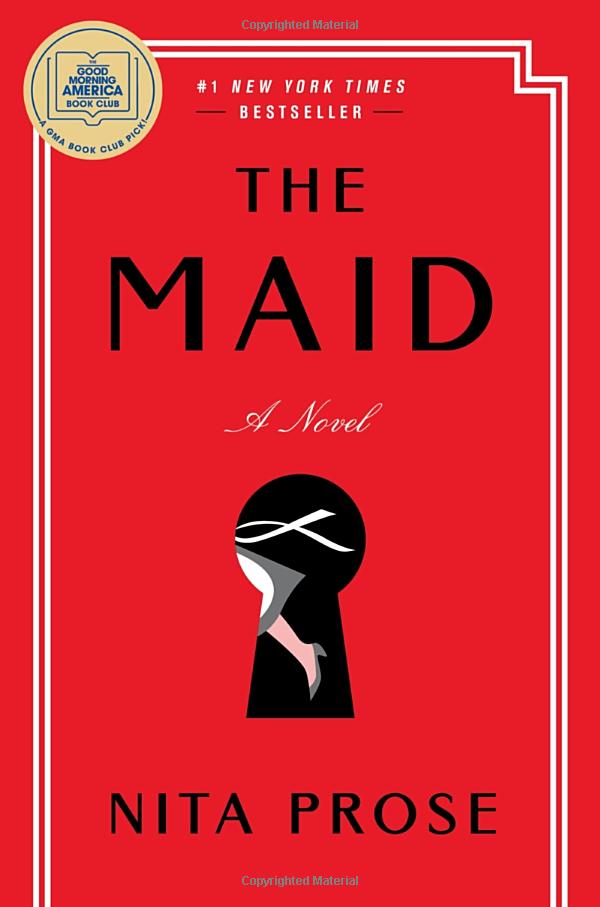 "The Maid" by Nita Prose, is a murder mystery story told by a hotel maid named Molly. She is a character who struggles with social social skills, interpreting meaning and intent from others, and prides herself on her cleaning abilities. This book has been on my To Read list for forever, and its a sweet little escape of a read. I don't always go for the manipulative twists and turns of a mystery, but I did love the main character. The book explores both the challenges and strengths that come from a disability, and how so much of our human interactions are perceived and edited through our individual filters.
Molly works at the Regency Grand Hotel, a luxury hotel likely located in Toronto. I love love love good hotel design, and like most designers its a life/career goal to design one someday. Since Molly appreciates cleanliness at all costs, I wanted to challenge myself to design a room that evoked quiet luxury with a muted color palette, little easter eggs from the book, and details that still felt like a Studio Plumb design.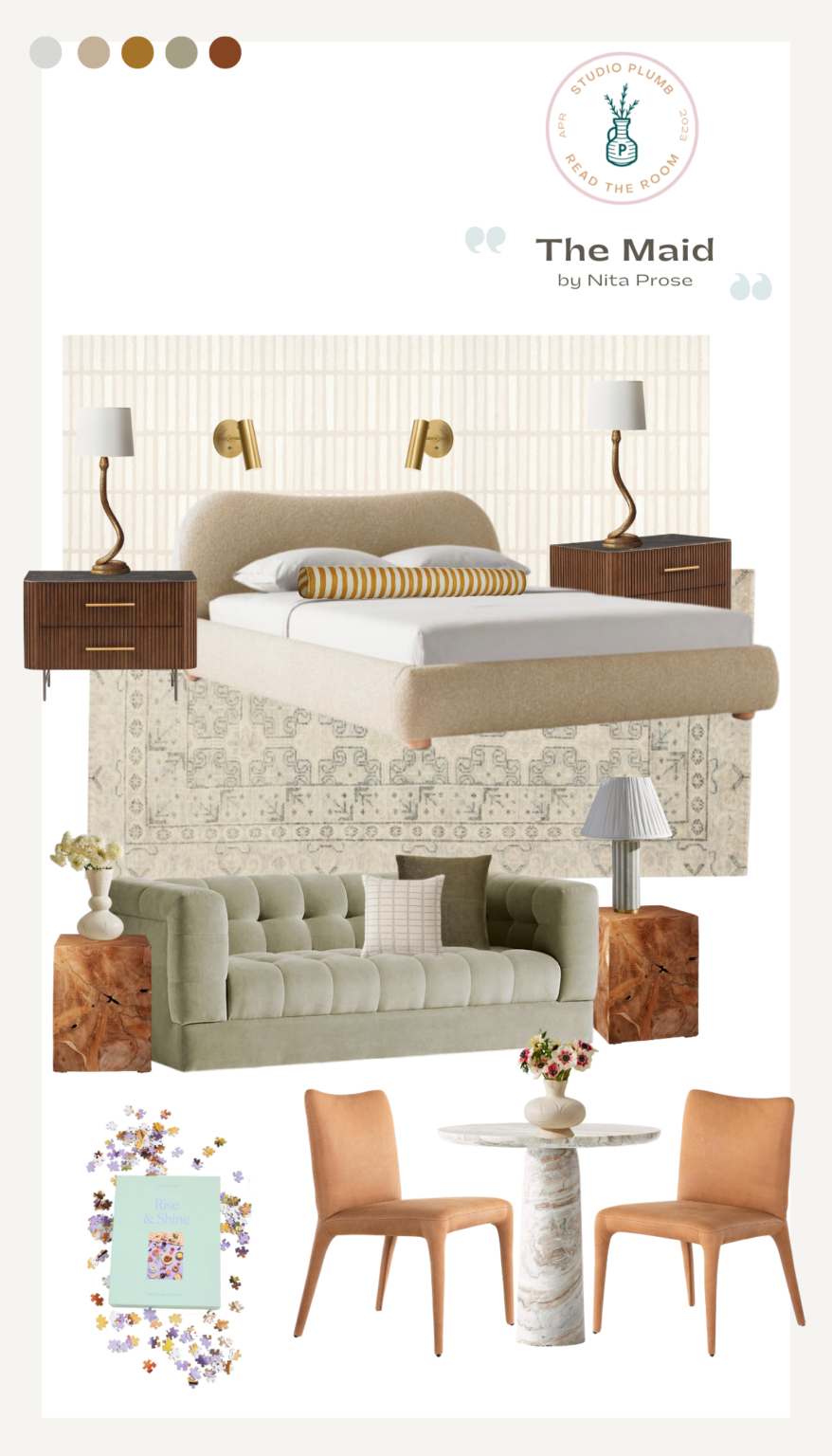 My interpretation of Quiet Luxury means an understated color palette while using highly tactile fabrics and surfaces to add texture and pattern to keep it interesting. I chose soft latte colors mixed with celadon green and pops of wood and cognac to add contrast. 
Furniture
I kept the main furniture pieces soft and curvy to create an inviting and cozy hotel-like room that anyone would want to curl up in. There's not a sharp corner to be found on this bed, and its begging to be curled up in with a good book. The sofa's biscuit tufting and rounded arms are pure joy-inducing to me. The rug is hand-knotted wool, and definitely a splurge, but it is beautifully made, soft underfoot and a piece that can be handed down if cared for properly. I 
Bed, nightstands, rug, sofa, end tables, game table, chairs, bed bolster, green pillow, cream pillow 
Accessories
Through much of the book, Molly is suspicious of those around her but never quite clear who to trust. She refers to someone being a "snake in the grass" which is why I chose these fun table lamps.
Layering lighting is the key to happiness so having small reading lights in addition to the table lamps gives you all the options.
Molly loves a good puzzle and this modern one would be fun to have going on a game table.
Wallpaper, snake lamps, reading sconces, table lamp, vases, puzzle 
I'd love to hear your thoughts and if you've read the book!