Read the Room is a series that merges my love of design and my love of reading (mainly fiction.) Every month I create a room design that is inspired by a book I read that month. Its not meant to be an exact interpretation of a setting or historically accurate, but just a creative outlet without a client or budget. Let me know what you think about Read the Room!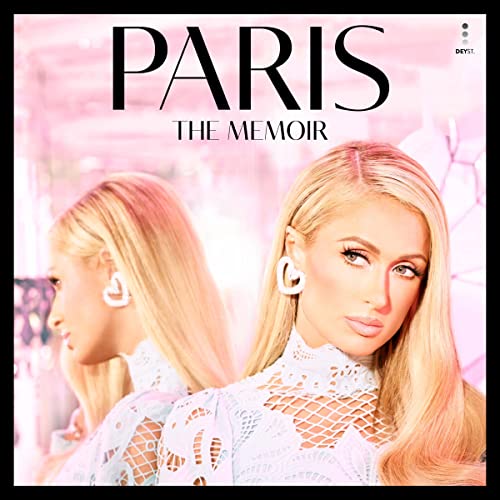 This may or may not be an unexpected review, but I was looking for an uncomplicated book, and when "Paris: The Memoir" became available on my Libby app, I shrugged and gave it a go. I never had strong feeling about her either way but after reading this I genuinely admire her. Despite her privileged background she went through some pretty horrific trauma as a teenager and is honestly a pretty saavvy business woman. I like that she doesn't take herself or her persona seriously, and is in on the joke and now controls it. The book is pretty funny, especially hearing her voice read it, but also dives into some serious issues that I ended up really empathizing with her. If you're looking for something light but also oddly inspiring I recommend you pick it up!
When thinking about designing a room, any room, for Paris, but decided to keep it contained and go for a small powder room. Of course since its Paris Hilton's I had to make the room pink, but didn't want to go overboard with glam. A., its not my style, and B., I think she's more down-to-earth in real life than she makes out to be. I decided to mix a little modern glam with a touch of global influences since she travels the world  in her many DJ tour stops. Overall it needed to be feminine, a little whimsical, and fun, which I think is a winning combo for any powder room.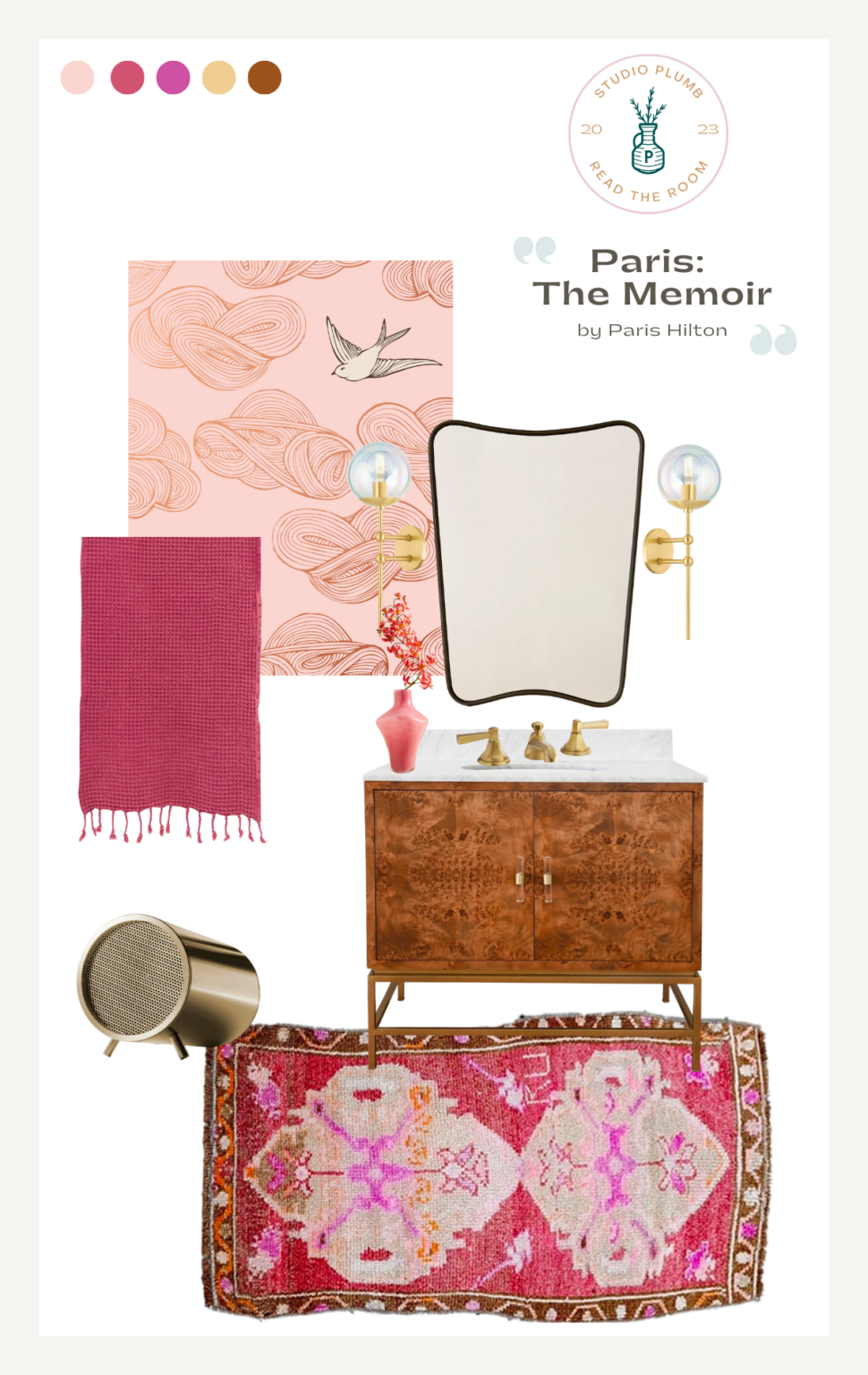 Furnishings
I started the design with this Daydream wallpaper design. It has a really great scale, and the birds evoke the idea of freedom, which is so important to Paris based on her story. The vanity brings in the "glam" with the burl wood finish, marble top and lucite pulls, but bringing in the wood finish tones the pink so its not so saccharine. The small oushak rug looks like something she would have picked up from her travels, along with the  turkish fringed hand towel. Paris has a playful personality, so these sconces with their iridescent globes bring in a subtle whimsy that I think she'd like. And of course she needs to be hearing music at all times so it only makes sense to have this little brass speaker in here.
Sink, rug, mirror, wallpaper, sconces, vase, towel, faucet, speaker
I'd love to hear your thoughts and if you've read the book!