This post is brought to you in collaboration with with Lumens.com, a brand I use in my own home and client projects. All opinions and selections are my own.* 
---
We've been living with our backyard/patio renovation for over 6 months (see Reveal here!) and its been really  fun to watch how everything changes with the seasons. The plants have gotten huge, although some didn't survive the dog, but we've spent more time out there since April then we did the last three years put together. The surprising addition that has given us the best return, season-to-season is hands down the outdoor lighting. Here's how everything looked in May.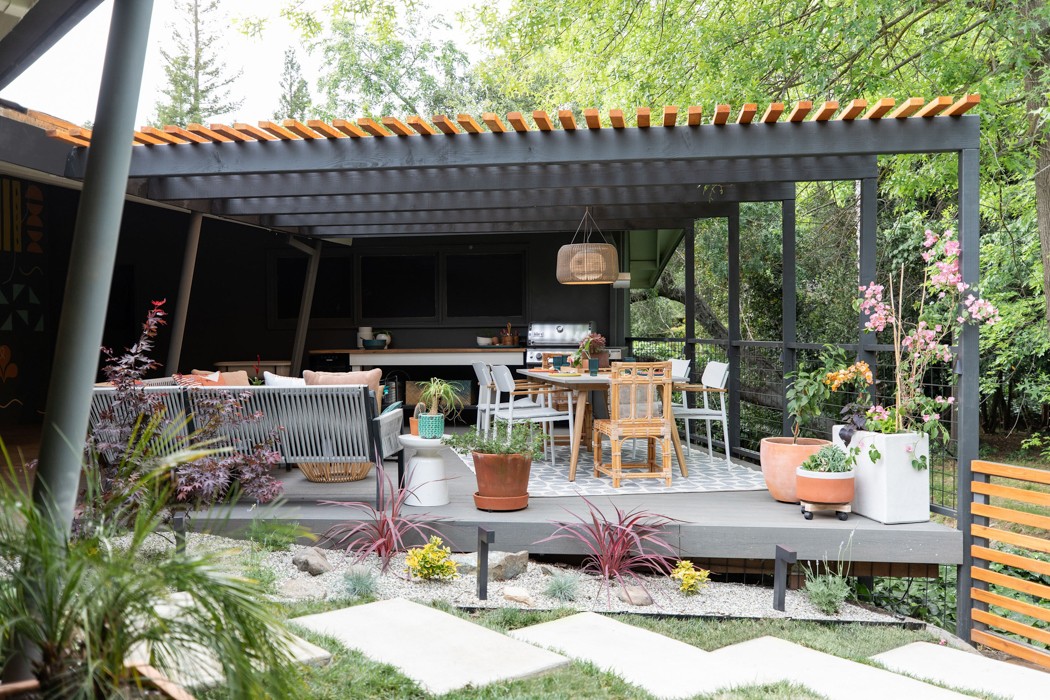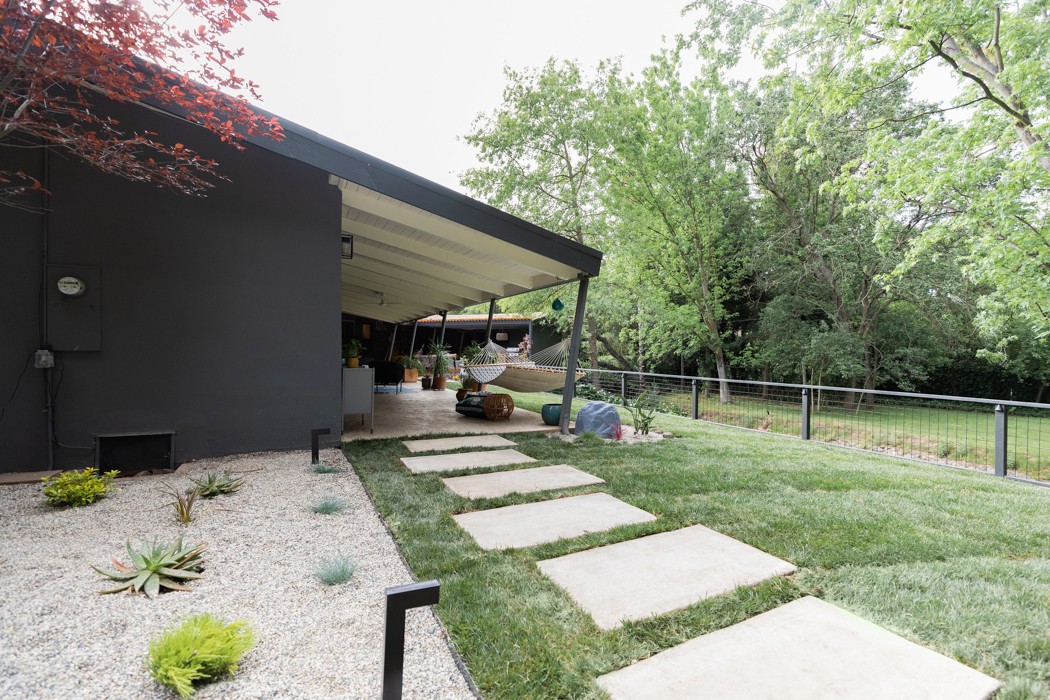 When we were first designing the yard, I was mostly focused on the major components: getting the pergola up and all the landscaping construction. I was excited about the dining and seating areas we'd have, and of course I had lots of plans on how that would be decorated. The one thing I was honestly intimidated by was installing landscape lighting. I understand enough about indoor lighting to specify my projects, but proper outdoor electrical just seemed complicated. In the past we'd relied on plug-in café strings lights (which we also have and are still great), but after all this work I really wanted properly wired "grown-up" outdoor lights.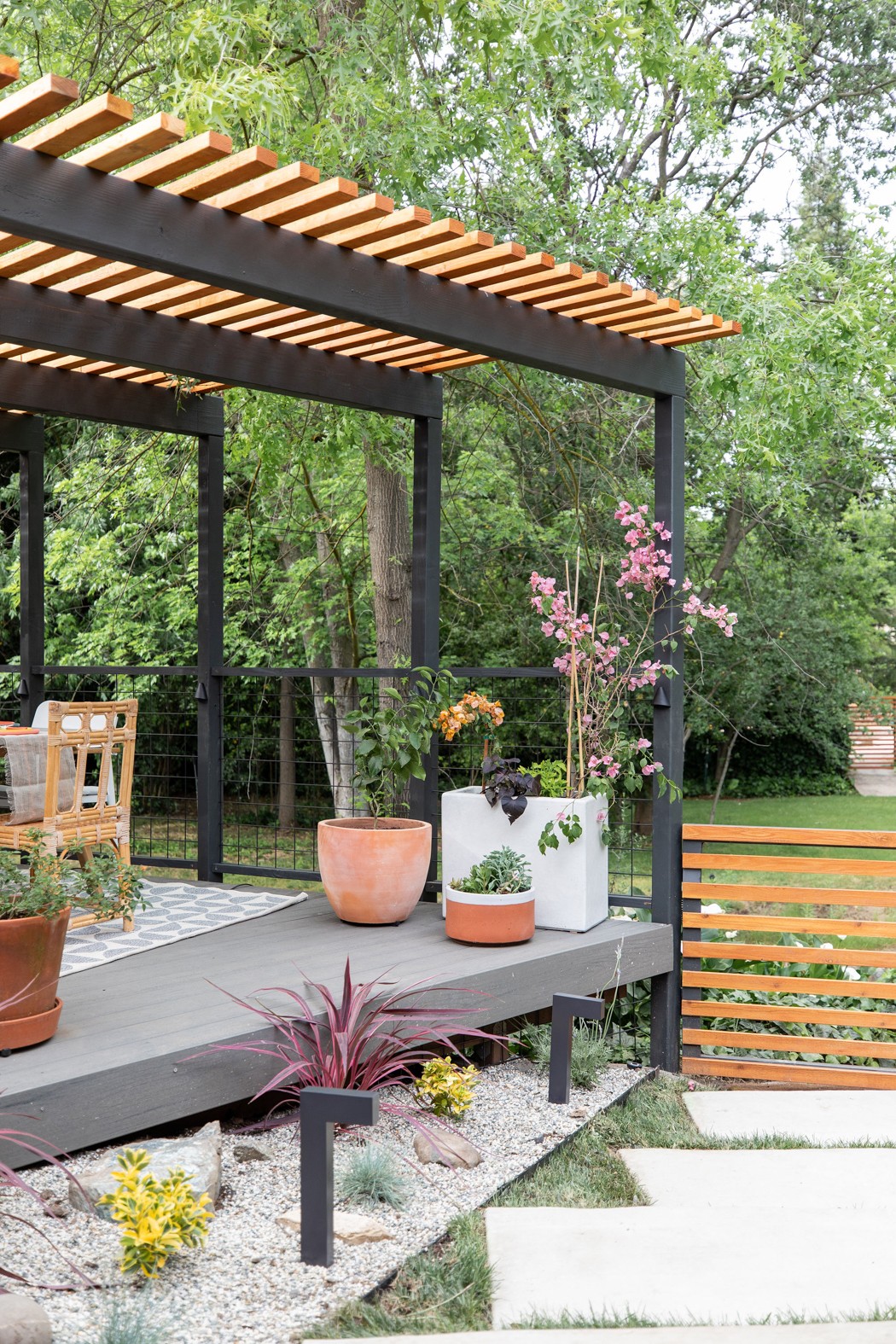 There are so many options out there and it wasn't clear to me how it all worked. I knew we'd need a transformer, but how big, and what kind of lights did we want to install? Spotlights, path lights, inground? So that's when Lumens.com swooped in. They partnered with us on this project in every sense of the word. Yes, the lights were gifted, but they have so many helpful resources and knowledgeable staff they made the process really easy. It was way more simple than I thought so here are more details on what we did. 
We used lighting to literally spotlight different parts of our yard in 5 ways.
Dining Pendant
In my opinion the dining table pendant is what makes this area really feel like a room. The pergola is the framing, but once the pendant was installed, the table felt anchored in the space and way more inviting. This fixture is so cool to look at, adding a little boho vibe, but its completely wet-rated and will stand up to the elements.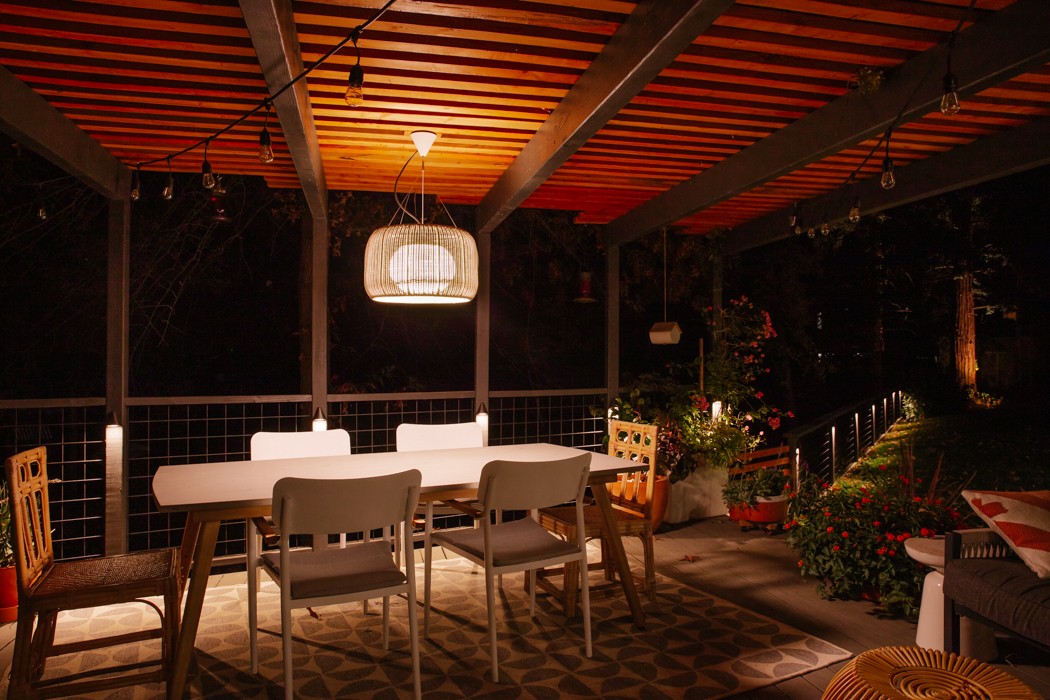 Shop Fora Indoor/Outdoor Pendant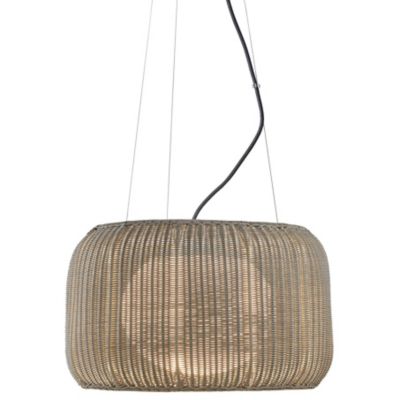 Sconces
Almost everyone has an outdoor wall sconce by their back door but a vast majority of these are eye sores. Or they're the wrong size, ineffectual or just nnot bringing anything special to the party. The last fixtures we had were too big for the wall and I wanted a little sparkle so I went with a modern black frame with a simple seeded glass. I also like that they're easy to clean the inevitable gnats and spider webs. Since most homes are already wired with a switch, this is such an easy update to the exterior of your home.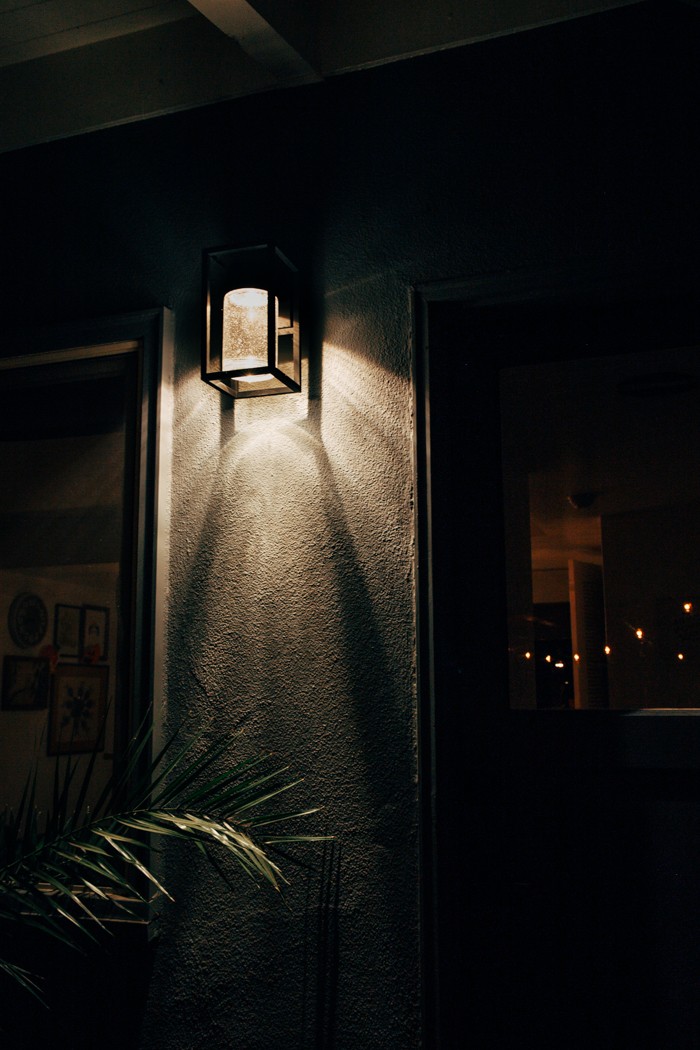 Shop Structure Wall Sconce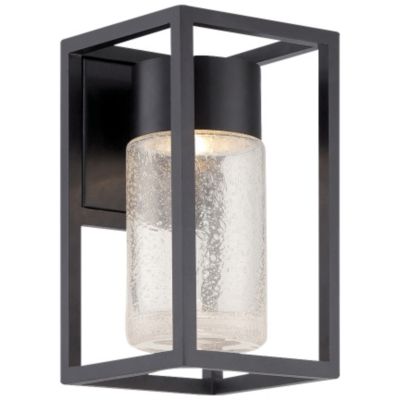 Here's where things pushed me out of my comfort zone but I'll give a brief explanation. Disclaimer: I am not an electrician! Please consult an expert before doing any electrical work. To install the deck, path and spotlight lighting on one switch, we had our electrician drop low-voltage outdoor wiring into the trenches that were dug for the irrigation. This happened to be convenient timing for us, but really the wire just needs to be buried a couple inches underground to be out of the way. It takes a little bit of planning, but we installed a long stretch of wire around the yard where each light would be.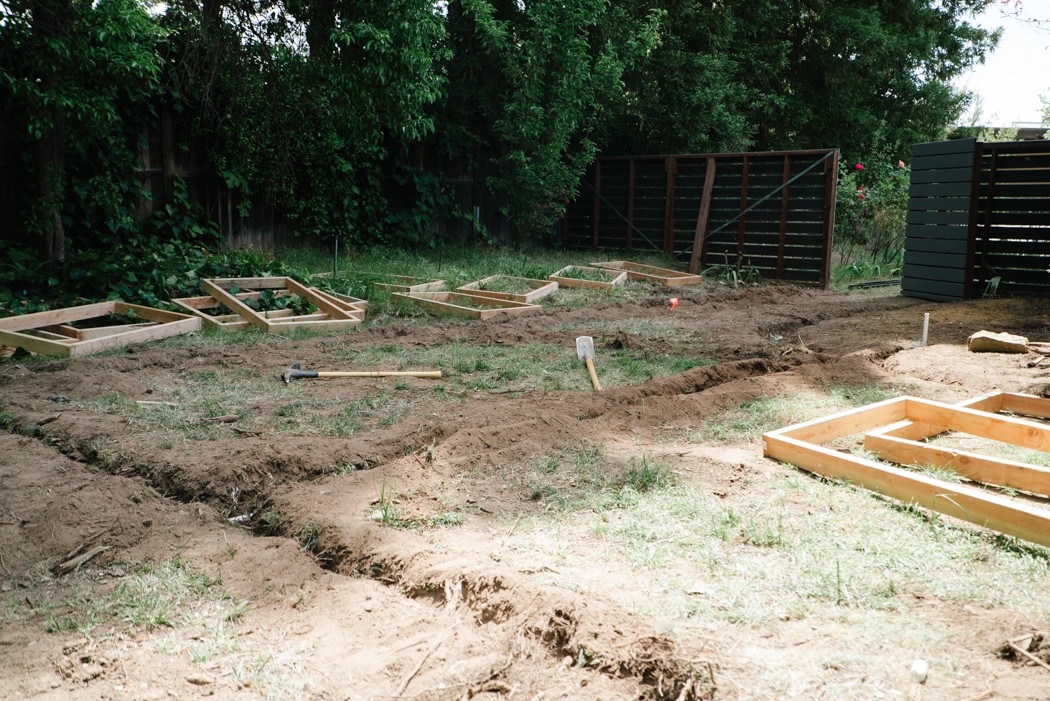 At the point of a light location, he tied a loop to be kept above ground and added a landscape flag in the same spot. Then when it was time to wire that actual fixtures he could find the loops and splice the wiring in. The last step is to connect this wiring to the transformer and powering that to a switch. Its important to match the size of transformer to the lighting design and depends on how many total volts are being used by the various lights. I won't try to provide too many technical details but it really wasn't difficult at all and with the right guidance I have faith you can do it!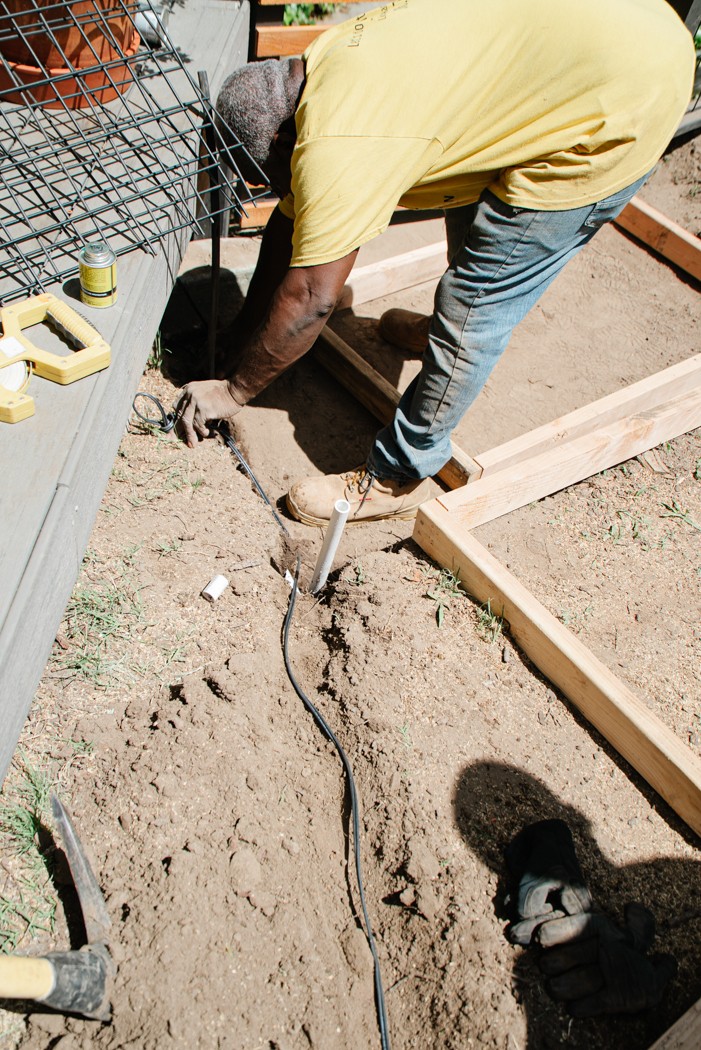 Deck lights
Since we installed a new low fence across the width of the yard, I opted for some simple, pyramid-shaped deck lights. They cast really pretty pools of light on the lawn and makes our large yard feel more intimate.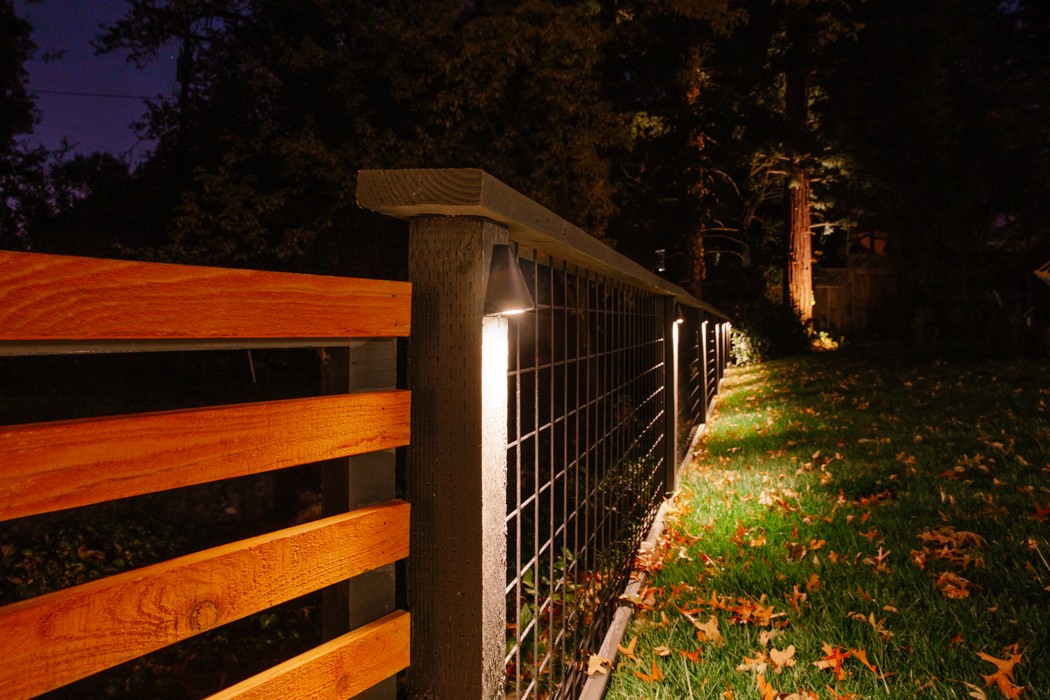 Shop Half Pyramid Deck and Patio Light
Path lights
Certainly a safety feature on our walkways, the path lights also bring a modern design element that echos the shape of the pergola. I love their geometric angles intermixed with the organic plants and they show off the concrete steps we put in.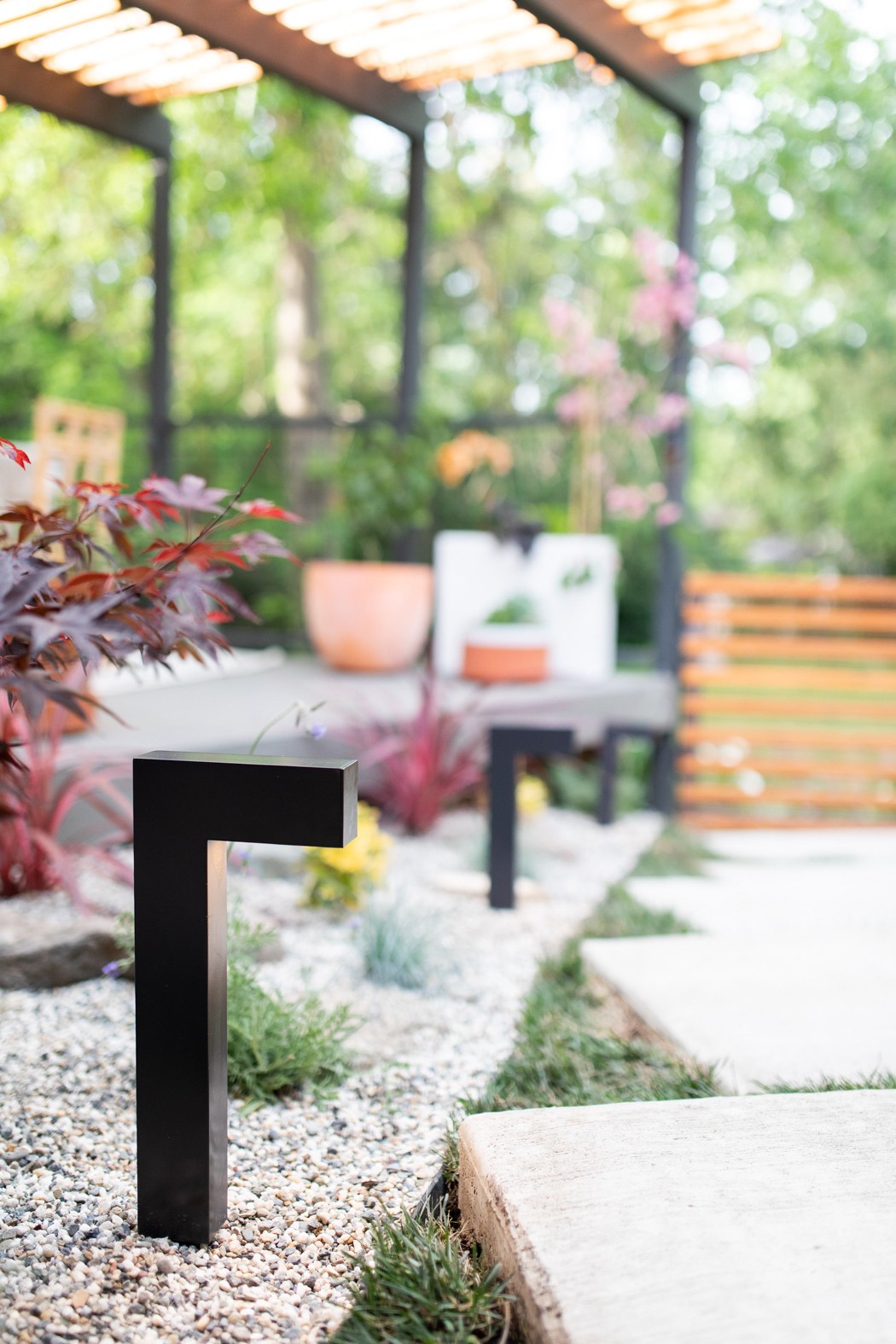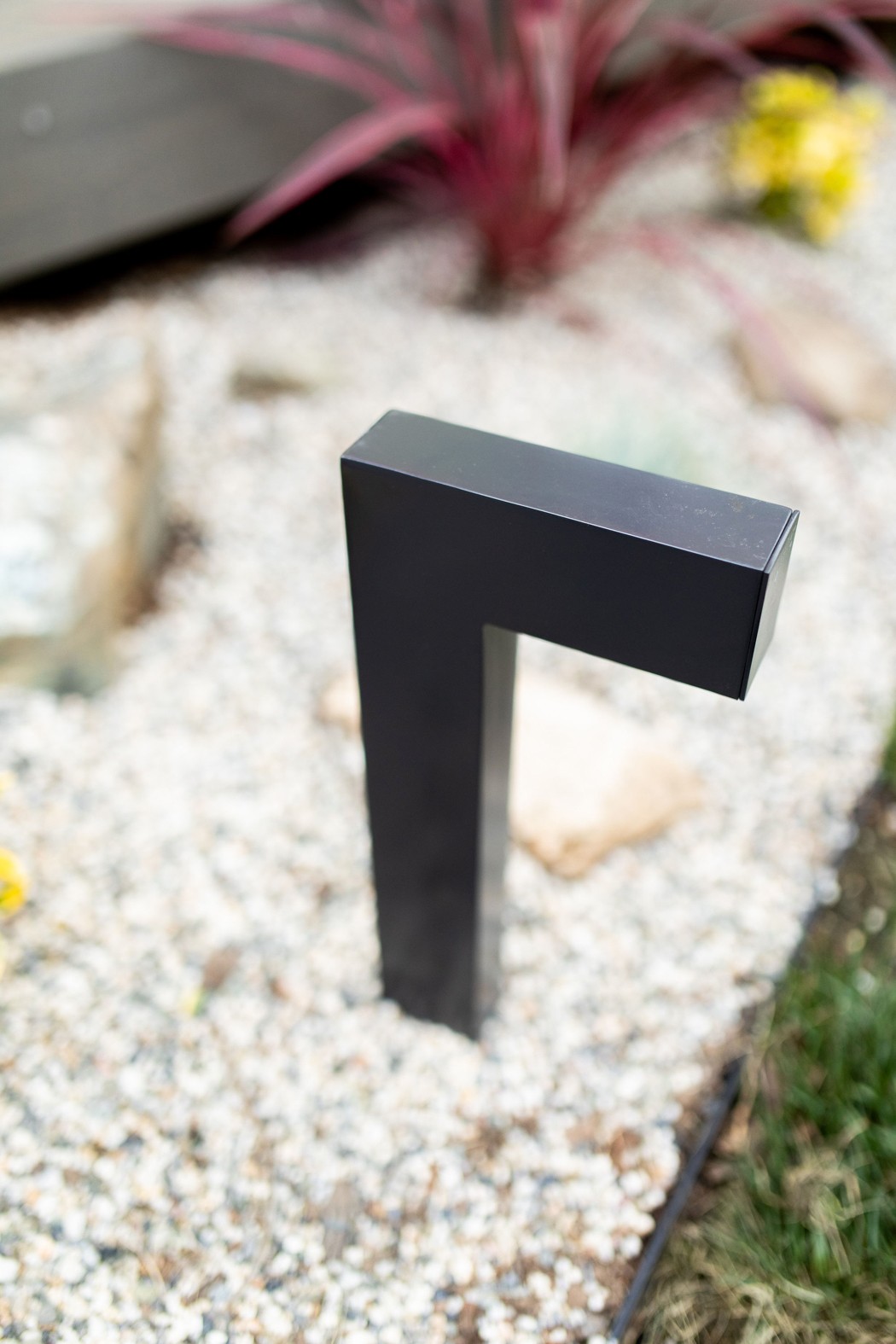 Shop Path Light

Spotlight
One of the surprises was hacking down a gigantic oleander bush and revealing the large redwood we have in an unused corner of our yard. I didn't realize it was hiding back there so we added a spotlight shining up on the bark and branches and it highlights the texture and beauty in a new way. I just love it.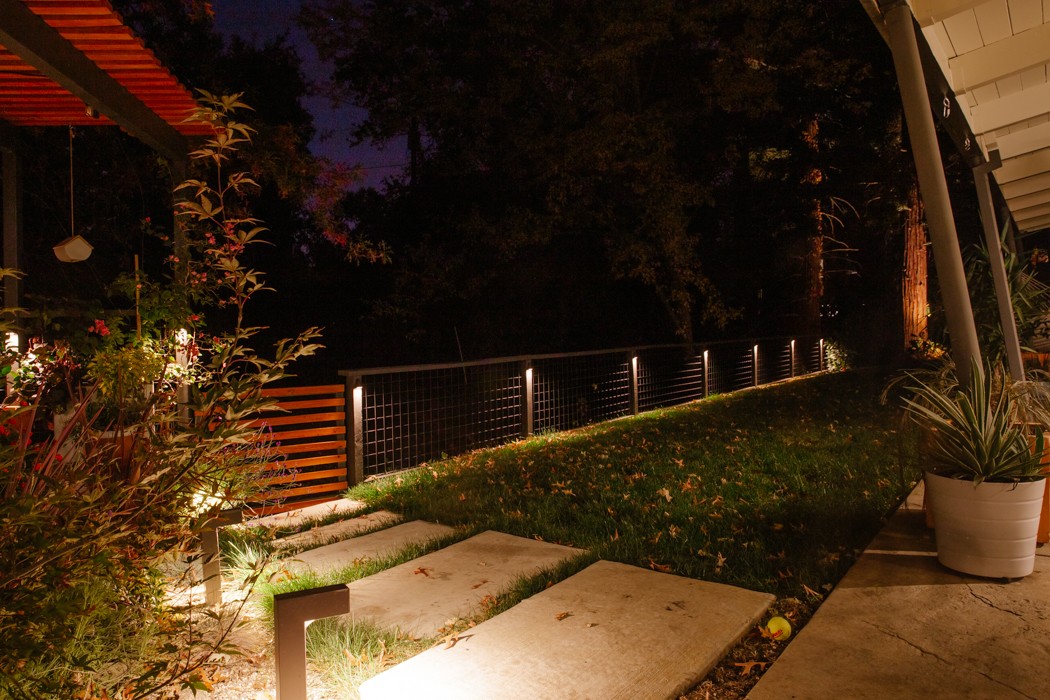 Shop Mini Spotlight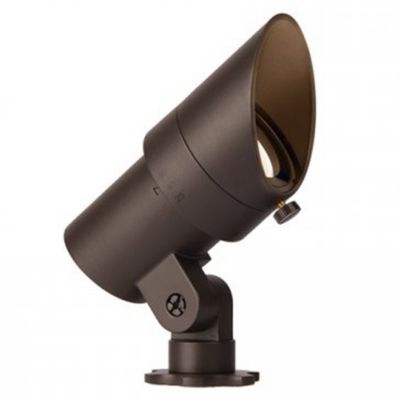 During the warmer months the lighting encourages us to spend more time out there, eating meals and just hanging out; extending the number of hours we're outside in a day. So, now that its winter and raining everyday you may think we don't have use for the lighting but that's the biggest surprise of all! My husband installed the transformer on a smart switch so we have them timed to go on every evening at dusk. On nights when we're not physically outside, the lights are visible from all the rooms in our house and add a layer of depth and drama that I wasn't expecting. It feels cozier and safer inside and reflects a soft glow back into our home. Its honestly just magical.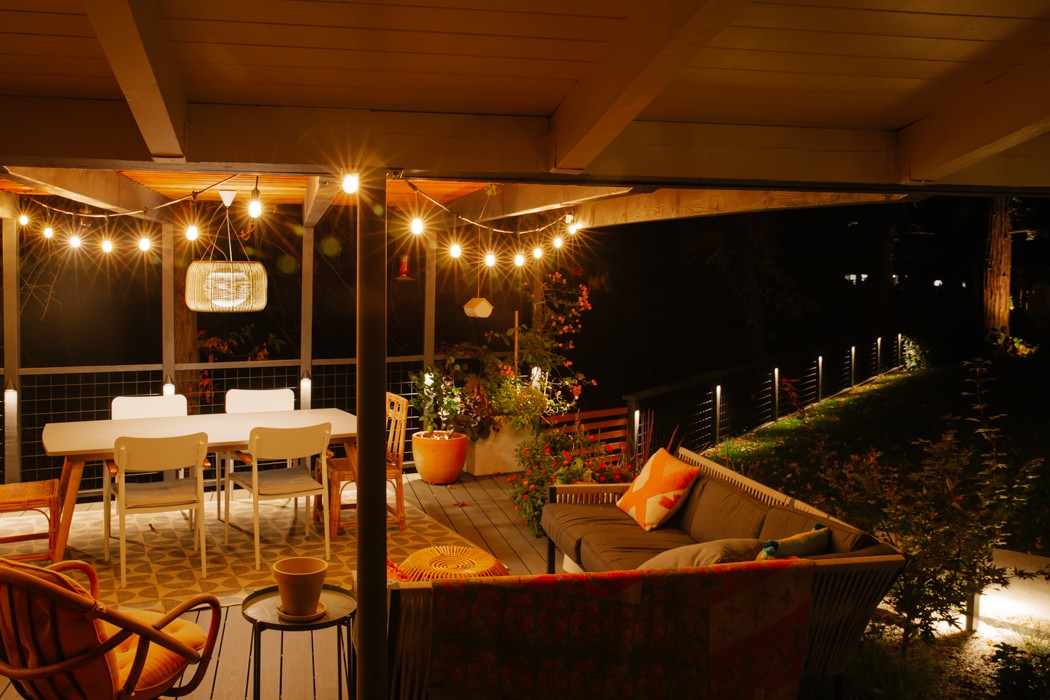 So, if you have plans to refresh your exterior landscaping, please look to Lumens for help on adding that layer of lighting. They have this really great buying guide explaining the options, and was super helpful in the planning stages.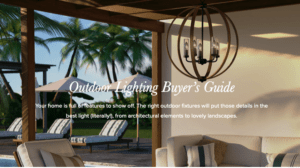 How to Design an Outdoor Room
I also worked with them on a blog for their site and a little video tour talking about how to design and outdoor room with lighting.Read full blog post here!
Thank you Lumens!!
---
*If purchases are made through our links, we may earn an affiliate commission, at no cost to you. Thank you for supporting the brands that allow us to create unique content!