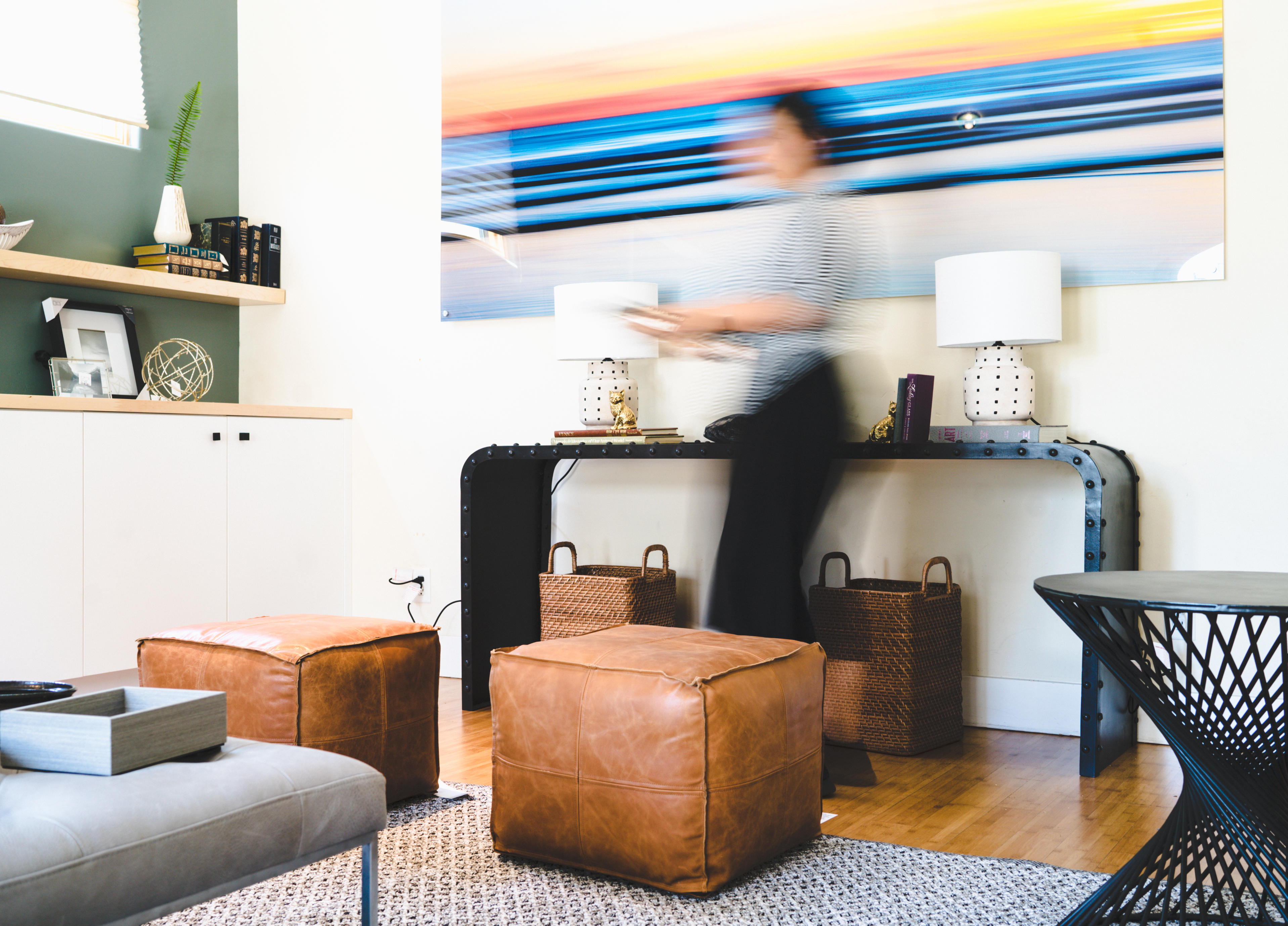 A year ago today I stepped into the unknown. With that step I made a commitment to dig deep to understand myself, and be my own friend. This year has involved wading through fear and strong waves of grief, but I've learned to let them wash over me and not fight against them. I've learned to save my energy for the right things, and take care of my body and brain. Self-care now means actively seeking new community and friendships and also time alone, undistracted and still. 
One year ago I knew I was going to find my way into the interior design industry but had no idea how I was going to accomplish that. I'm still very much feeling my way through the business side, but, now a year later I have a 'map' and guides I can reach out to. I know what I'm good at, my favorite parts, and how to make money in this business. I still have a million questions everyday but I've taken classes, listened to 1000 podcasts and have a strong support system of experts and resources (more on that to come!). 
Through it all my husband has been the rock that has kept the literal roof over our heads. He is not a career risk taker like I am, I always say he's the Steady Eddie that makes it possible for my experiments and whims. Not knowing when my next paycheck is coming is close to torture for him but he's given me time to figure this out and as usual worked harder to fill the gaps. Thank you T, I couldn't do this without you.
Last weekend I attended my first Las Vegas Market which was basically a dream come true. Being on the inside of the furniture business, seeing trends before everyone else all in one place was EVERYTHING. I get hard on myself that I'm not doing enough fast enough, and have more ideas then my solopreneur lifestyle can keep up with. So I'm taking this moment to just be proud of myself for a second. I officially launched Studio Plumb January 1, and had to go to actual therapy to hang my shingle out and announce my plans publicly. It was terrifying!  So in less then a year I've come a considerable distance and its all thanks to those who believed in me. My clients that put their trust me, all my friends who listen and scheme with me, and those out there in Internet Land who I've 'met' this year. Thank you thank you, I can't say that enough. Stick around friends, I'm just getting started.
Photo by Studio Plumb