I get asked quite a bit how I've managed to get my business and recognition to this point after only a year. Welp, its more like that quote about it taking 20 years to become an overnight success. Or 25. And by no means do I think I'm a 'success' because I have a long, long way to go. But I am proud of the accomplishments I've made this past year and the community I've grown and fostered for myself and I've been doing some thinking around how I've done it.
Something that I always told myself when I was younger, was that I wasn't a "joiner." I preferred to be independent, making my own way through the world. Not alone, but just not defining myself by any specific group identity. I wasn't into team sports as a kid and as the oldest/only girl with two younger brothers who were close in age I was always on my own. In high school I was well-liked (I think), was given the superlative of "Best Personality" my Sr Year (ha!). I floated around in many social groups and was friendly with all types of kids–cheerleaders, student government types, jocks, stoners, hippies, goths, and class clowns–but I always kept a smaller, core group that I could confide in. I never really had boyfriends and looking back I think I knew I was there to learn all I could (social skills if not academics,) and also knew high school was a stepping stone to bigger, more important things I would do.
College on the other hand scared me quite a bit. I moved from the affluent suburbs in Orange County to the small farm town of Chico in in Northern California and was hit with major culture shock. I absolutely loved the change of pace but spent the first year learning how to be a grown up living on my own. I immediately met a group of girls in my dorm who lived in neighboring rooms and we bonded quickly. I couple years in I had a serious boyfriend, and I see now that I huddled closely to them for 5 years and did not make many other close relationships or join campus social groups. They were enough, they saw me for who I was, and I felt safe.
Fast forward the next 15 years and I kept that model with spending my time in romantic relationships (a whole other story) and a small circle with a few tight friendships. I still didn't put myself out there to network or build community relationships outside of the office. I told myself this was 'who I was.' Someone who wasn't up for young professional events or unnecessary small talk. I told myself I was "cooler" than that, but the truth is I didn't think I was smart enough, interesting enough, well-read enough, creative enough or quippy enough. I told myself I was someone who didn't need to have large groups of acquaintances and would rather put my trust in people I knew intimately. In a way that's still true but I see now how much I limited my personal and professional growth with that mindset. Most of my old friendships still mean the world to me but I see that I limited myself with fewer opportunities to be challenged and grow. Most likely I also put too much pressure on these relationships needing them to fulfill too many of my needs.
A couple years ago, I left my career and life as an agency owner (read more about that here starting in August 2017)and decided to get out of my comfort zone in many ways. After years of internal shame and not talking about what I was struggling with, I shared my story and disclosed some of the personal struggles publicly. That led to many women reaching out to me with kind words, to share their own stories, offer support, or ask for help. I had so many coffee dates with new friends that first 6 months and it changed my opinion of myself. I decided I could get out there and 'network,' and define that however I wanted.
New truths
Meeting someone new doesn't have to mean awkward small talk. I could choose to have meaningful conversations with people right away.
Networking is fun with like-minded people who share similar goals.
I am a person with a variety of interests that make me a well-rounded person who is constantly evolving
It takes repetition to feel comfortable. Join a group, open up, repeat.
In the past year I have filled my world with new experiences, groups and a social network that I can rely on for all aspects of me. Being a solopreneur for the first time means I don't have built-in coworkers, a boss, or management team to lean on so I now see that I naturally created that for myself. I sometimes worry that I'm overdoing it (maybe I am), but these groups of people keep me going and motivated so I'm not changing a thing at this point.
Things I do to put myself out there
Mastermind + Accountability groups 
I am actually in two and they have been a powerful foundation to my business and motivation. One is a small group of 5 female business owners and we meet once a month. This is a circle of complete trust. We share financial details, vulnerabilities, fears and wins. We take turns being in the 'hot seat' each month and when you're in it everyone turns their brilliant minds on your own business challenges. Its intense and so helpful.
I am also in a year-long accountability group with a larger group of women with a variety of backgrounds. We meet monthly to set intentions and goals both personal and career-focused. This is another group of women who support and encourage each other and help me believe I can accomplish great things.
What I get out of it: Accountability, friendship, deadlines, encouragement, goal-crushing
Facebook Groups
I am no longer on Facebook for the 'keeping in touch' aspect but I'm there for the Groups. I just went through them and I'm easily an active member of over 25 groups that I rely on daily. Parenting groups, resale and vintage items, business software support, my accountability group communication, dog meet-ups (seriously), creative groups, and so many design industry-focused groups both local and national. These are my lifeline and I don't know how one could work independently or start in this industry without the existence of them. There are people all over the country (and Canada) sharing resources, documents, advice, lessons, ideas. Its so good and its opened my eyes to so many new experiences and referred me to people and tools that have helped me tremendously. A couple favorites if you're a new designer: Business Homies: My Interior Design Business Journey,  What They Don't Teach You in Design School.
What I get out of it: Help! friendship, playdates, encouragement, resources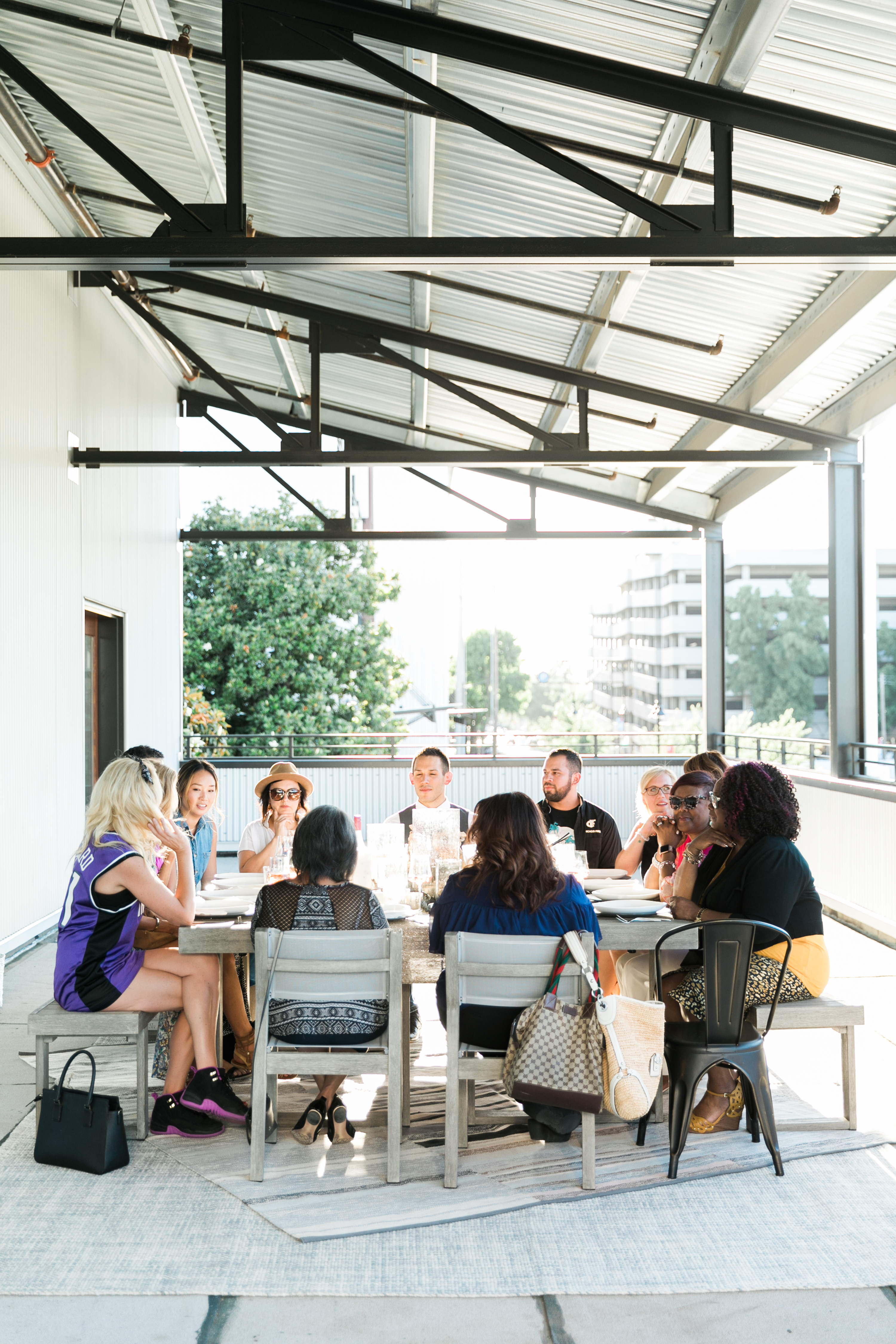 Book Club
I have been in the same book club for about 7 years with an amazing circle of super-smart, conscientious women. We read fiction, non-fiction and try to find books that will make us think and teach us something about the world. We meet once a month over dinner and wine and ALWAYS discuss the book. 🙂
What I get out of it: Friendship, new perspectives, reading deadlines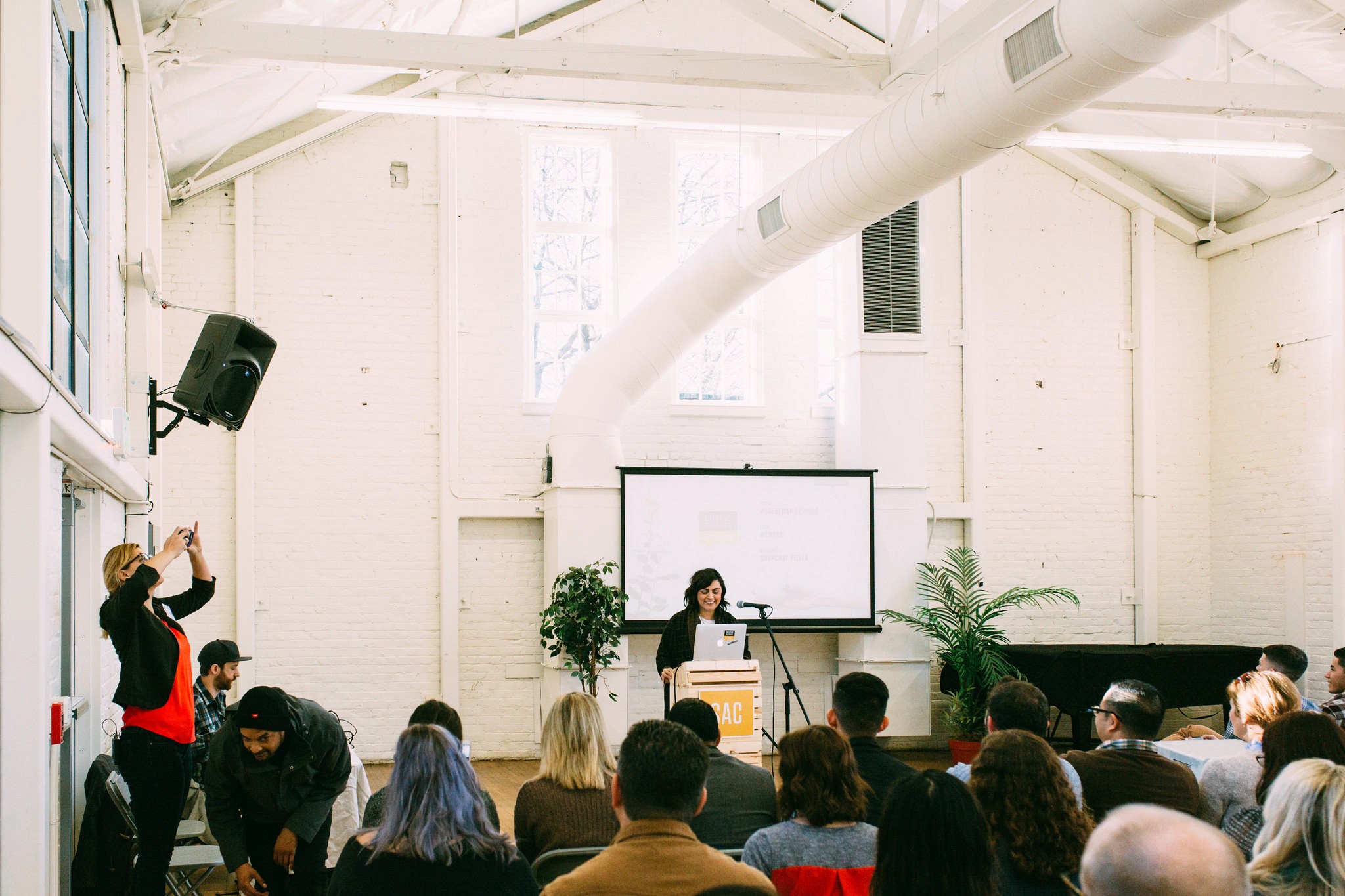 Instagram
I have been a first class lurker on the app since it started. I have of course posted photos but never spent much effort engaging with people, especially if I didn't know them. Last year I made an effort to change all that and its been incredibly gratifying. Being social on social media brings so much benefit beyond static inspiration. Being vulernable, sharing my face and brain has resulted in friendships, business relationships, press, and client opportunities. Even though its about Facebook, this article summed it up best for me:
"passive consumption of updates, photos, and changing relationship statuses was a recipe for misery; whereas actively using the platform as a tool to strengthen—and perhaps even create—relationships through likes, messaging and sharing, was a tool to maintain social health."
Get out there and interact with like-minded people with common interests. Do more than double-tap–send a thoughtful comment and direct message if something resonates. You never know what's going to happen.
What I get out of it: Friendship, inspiration, clients, laughs
Volunteer
For the past 2.5 years I have been the volunteer host of CreativeMornings Sacramento, and by doing that its not only given me public speaking practice, but its put me in front of thousands of creatives in my city. I have gotten to know many of them socially, and every day it seems like it comes up in other parts of my life. I made new friends, built trust in the community, and do my best to support people doing great things. Other organizers on our volunteer team have built close friendships, helped each other find jobs, mentorship and boosted their confidence.
What I get out of it: Community, public speaking opportunities, recognition, serving others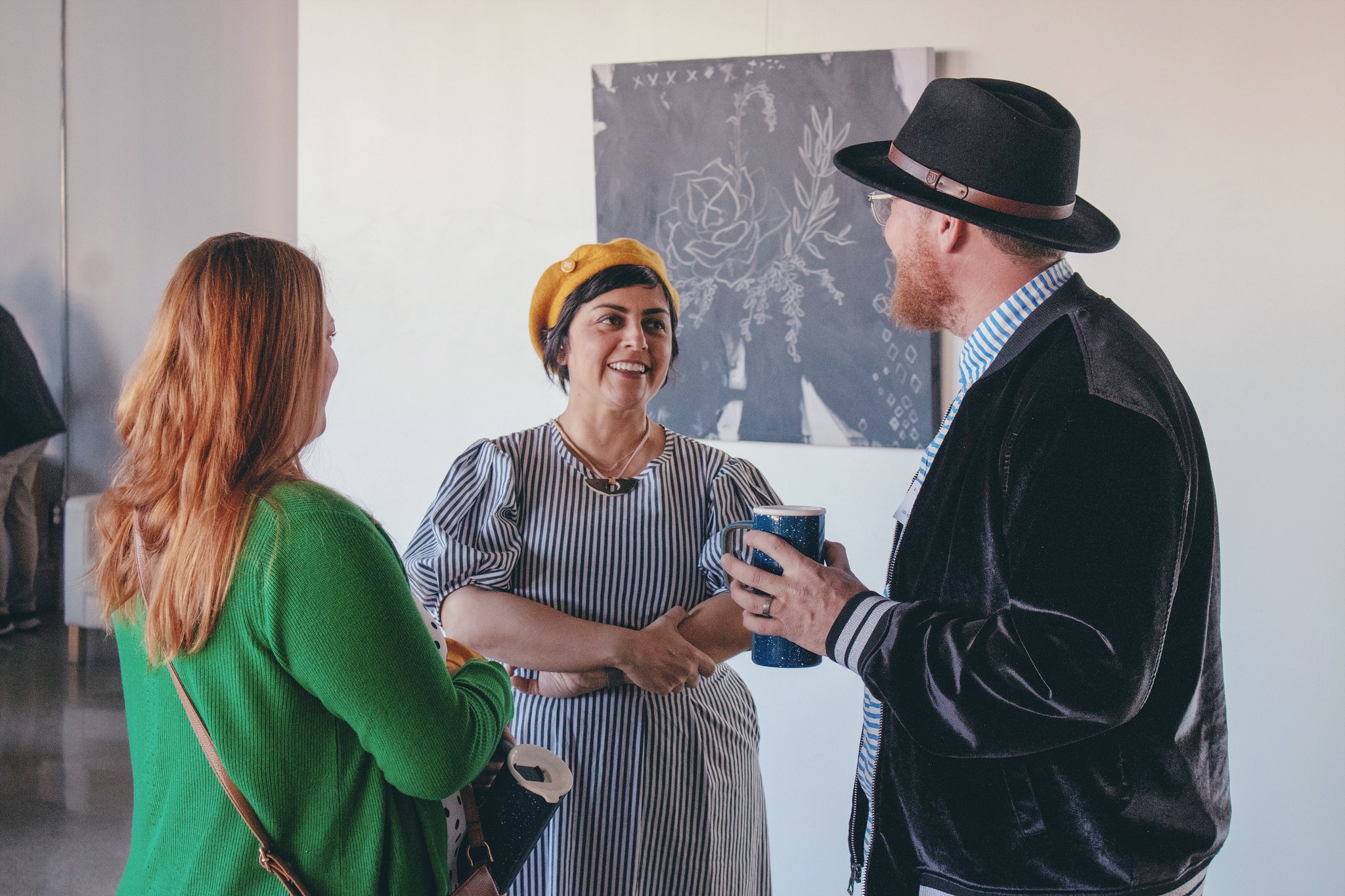 Networking events
Ok, ya, I DESPISE the word 'networking' and imagine a group of corporate types in polyester swapping business cards and humble bragging. Some events may be like that but don't let that stop you from finding your people. Go to a variety of local events that seem interesting and when you find a few you like, keep showing up. Also, go alone, it forces you to talk to someone new. The first time you go, it may feel awkward and you won't recognize anyone. The next time, the faces will seem more familiar (as will yours to them) and you'll feel less awkward and get more out of it. Ask people questions, do your damndest to remember names (I'm terrible at this), let them in on a piece of your life, and get involved (See Volunteer). If you click with someone invite them to coffee or a drink and put it your calendars so it actually happens.
What I get out of it: All of the above.
In summary, just get out there and try some things. write down all the excuses if it helps you, then just throw them out and do it anyway. Showing up is the first step, but not the only one. You have to give a piece of yourself too, and eventually it gets easier and fun. Promise.