Its been said many times many ways, but Sacramento's location really is the ideal for world-class weekend escapes. We're within a couple hours of San Francisco, Lake Tahoe, and wine regions in practically all directions. Downtown Napa is one hour door-to-door and attending the Napa Lighted Art Festival is becoming a favorite tradition. This post is in partnership with Downtown Napa, all opinions and words are my own.
Located just a short drive from three international airports, Downtown Napa is the premier Napa Valley destination. Offering an unexpected experience, Napa sits at the southern end of its namesake valley. Once a jumping-off point for wine country excursions, Napa has undergone a transformation, becoming a vibrant world-class destination in its own right. I love that we can have everything we need right there and not have to go into the valley to experience wine country. We invited our friends who live in the Bay Area to meet us and we ate, drank, and laughed all night.
Where We Stayed
VIsta Collina 850 Bordeaux Way, Napa, CA 94558
Nestled in the rolling, vine-covered hills of Napa Valley, Vista Collina presents a new way to experience the wine country. The resort is beautiful and has everything you need for ultimate relaxation. We were even greeted with a glass of bubbly at check-in and our room had a complimentary bottle of wine. I love how "Napa" it felt on the property, luxe but still comfortable.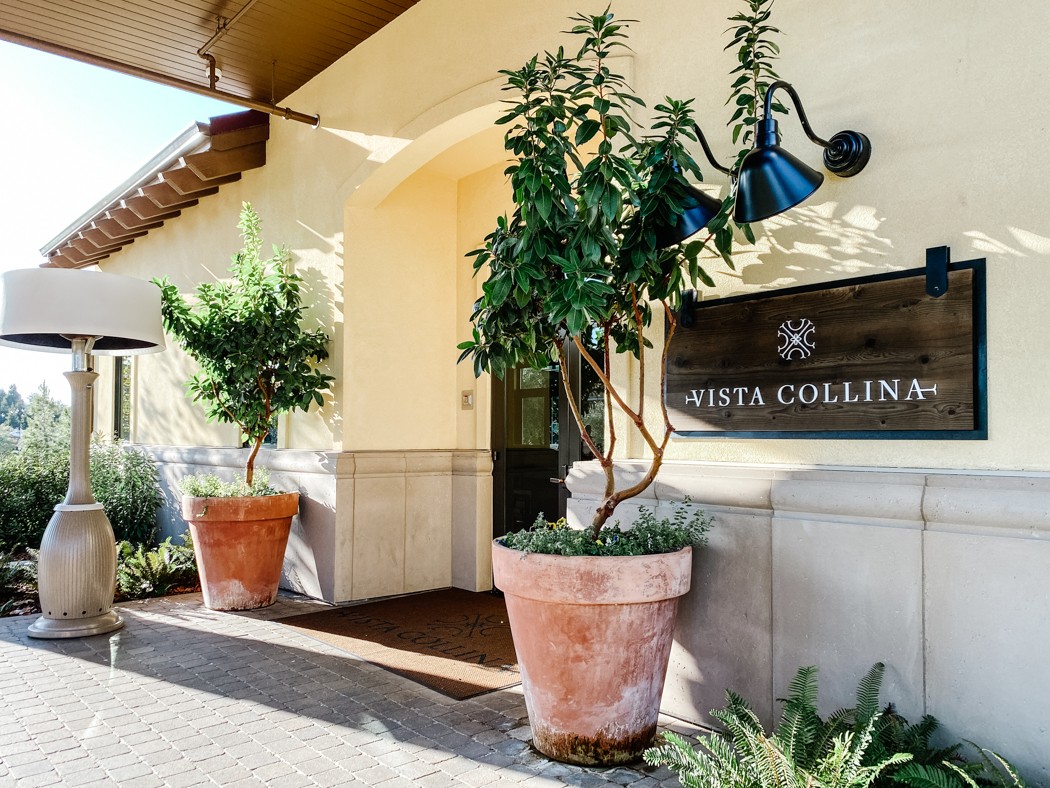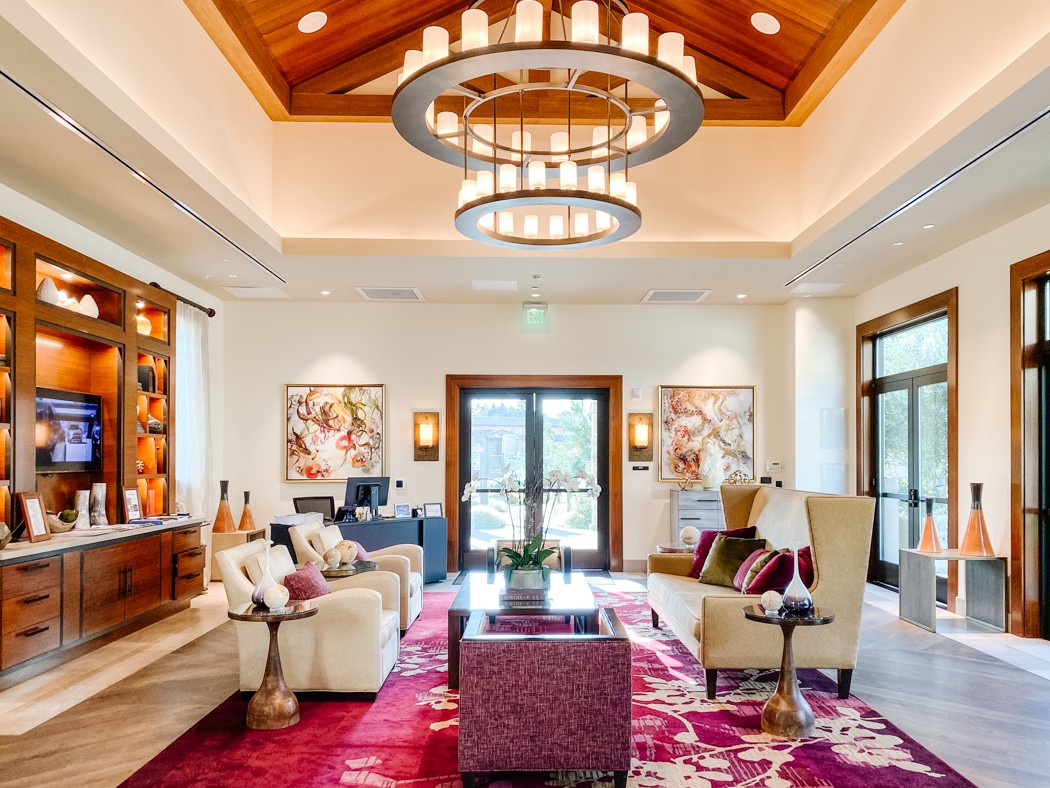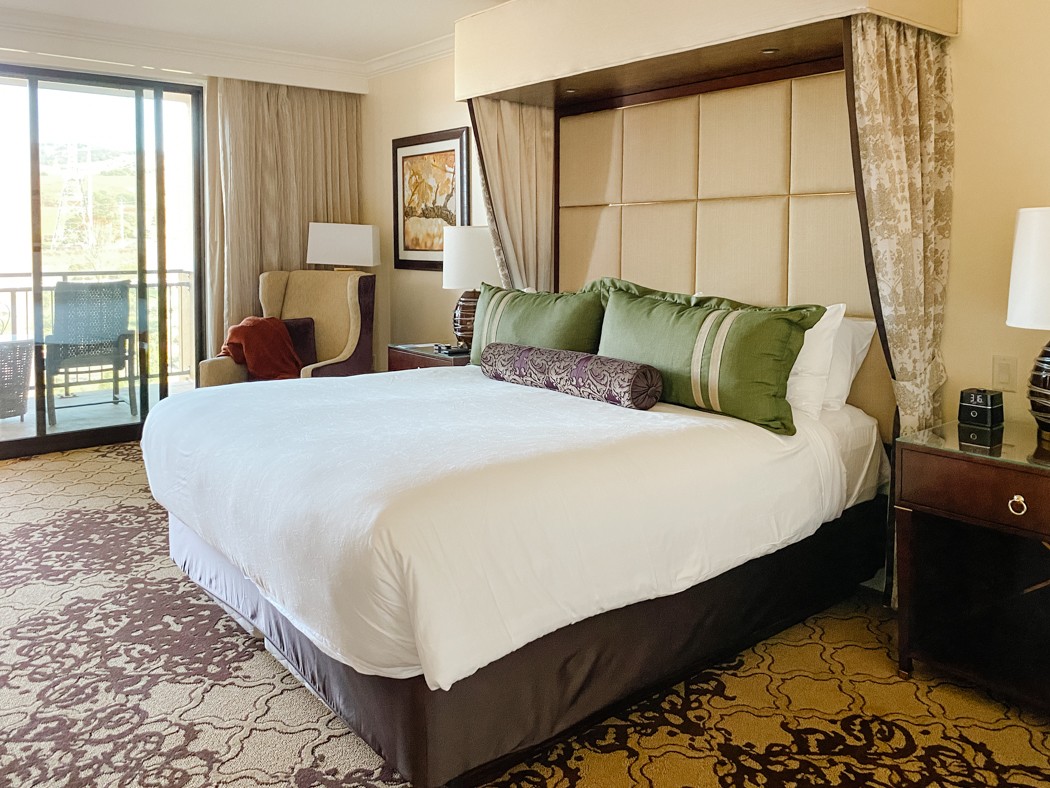 With 9 Tasting rooms onsite (!) Vista Collina is a convenient way to taste boutique wines and microbrews without the need to leave the resort. If the kids insist on tagging along, the Village is a family-friendly dream. The oversized classic lawn games (Connect 4, Jenga, lawn bowling +) are fun for all ages and you can make your own picnic from the on-site artisanal market Fivetown Grocery. Get yourself a bottle from one of the tasting rooms (we loved Anarchist Wine Co.) and they can run around while you sit back in an adirondack chair and sip.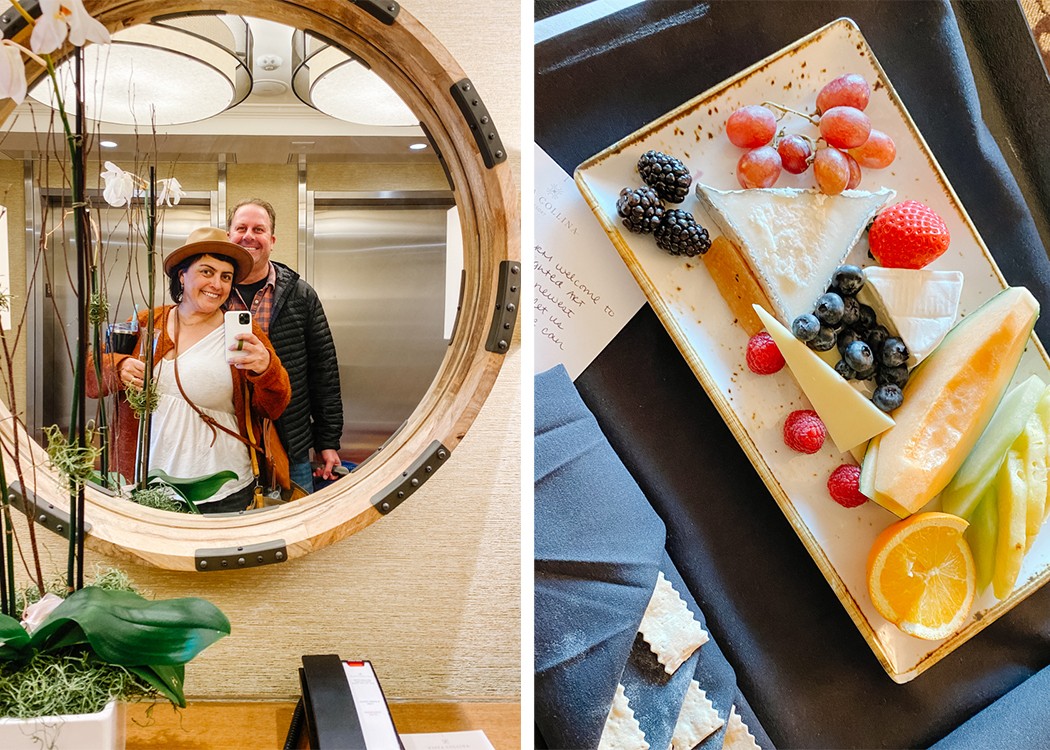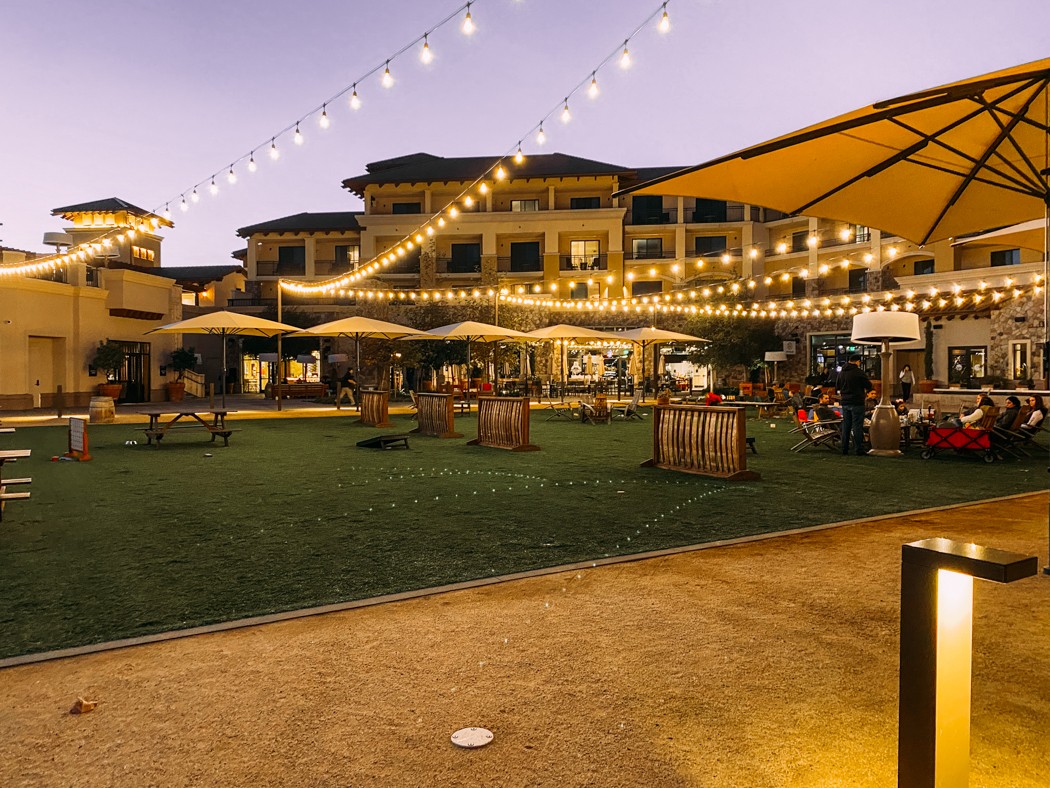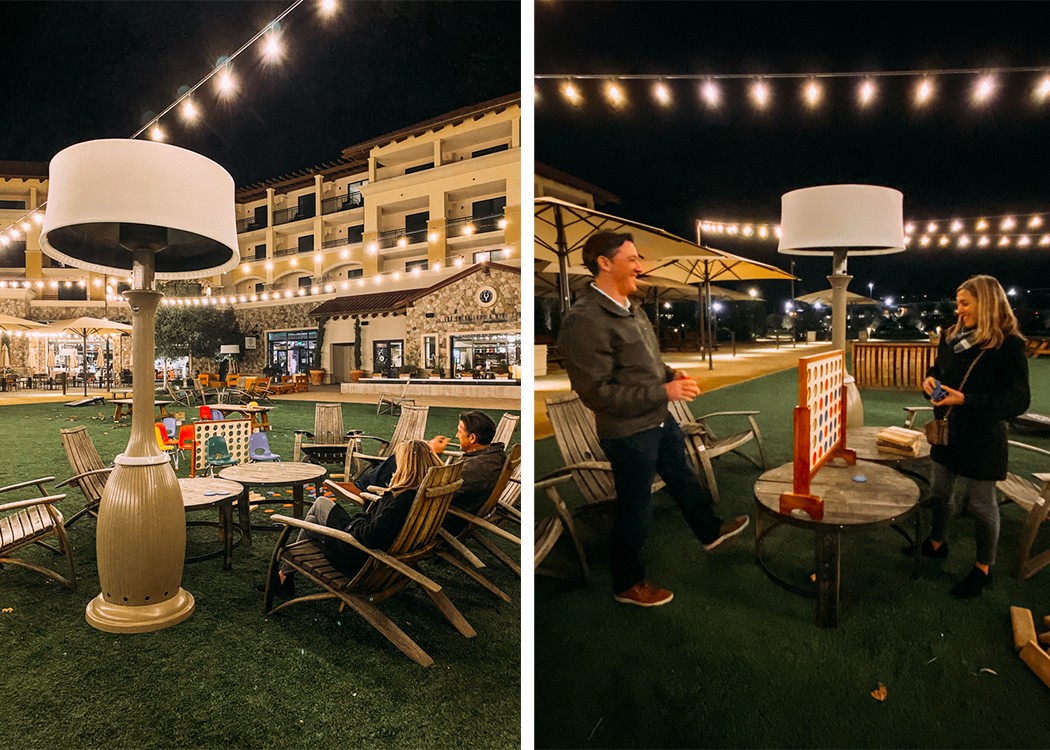 Where We Ate
Oxbow Public Market 610 First St, Napa, CA 94559
Oxbow is always my first stop when I hit Napa. Located in the vibrant Oxbow District in Napa, it is the local gathering place for great food and wine. Oxbow Public Market is home to a diverse tenant mixture of local food vendors, artisan cafes and an organic produce. There are lots of purveyors to try, but always end up at Casa for their incredible tacos. They are gigantic, so flavorful and basically heaven. Lucky for us there was some kind of 49ers football situation going on that afternoon and it was a ghost town. Ha!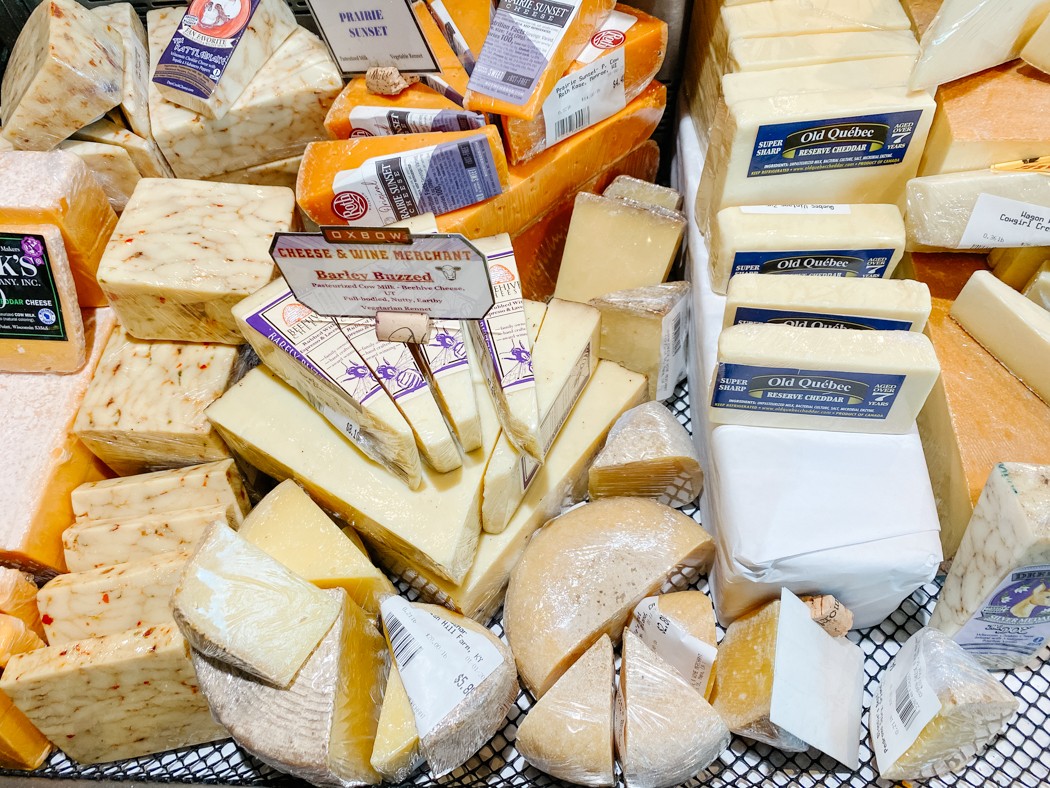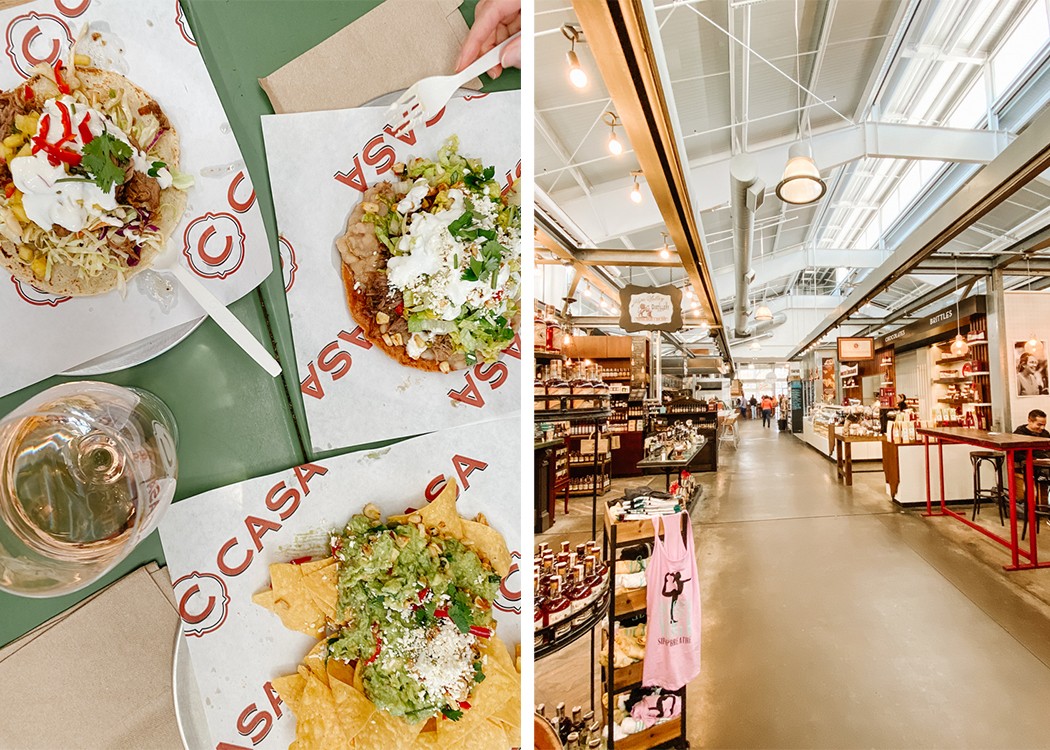 Morimoto 610 Main St, Napa, CA 94559
Oh man, this meal was one for the books. The decor was edgy but comfortable and a perfect mood for a night out with friends. When in doubt I always ask the server for a list of recommendations and this didn't disappoint. We basically licked the plates clean of dish after dish. Some highlights: rock shrimp appetizer was to die for, the ishi yaki buri bop is a yellowtail and rice dish cooked in a hot pot right at your table. At $25 an ounce my husband could not say no to trying the Wagyu beef. Already stuffed, we ordered a 3 oz steak. You guys, it was the size of a head of garlic. We each literally got one bite BUT let me just say, it was worth it.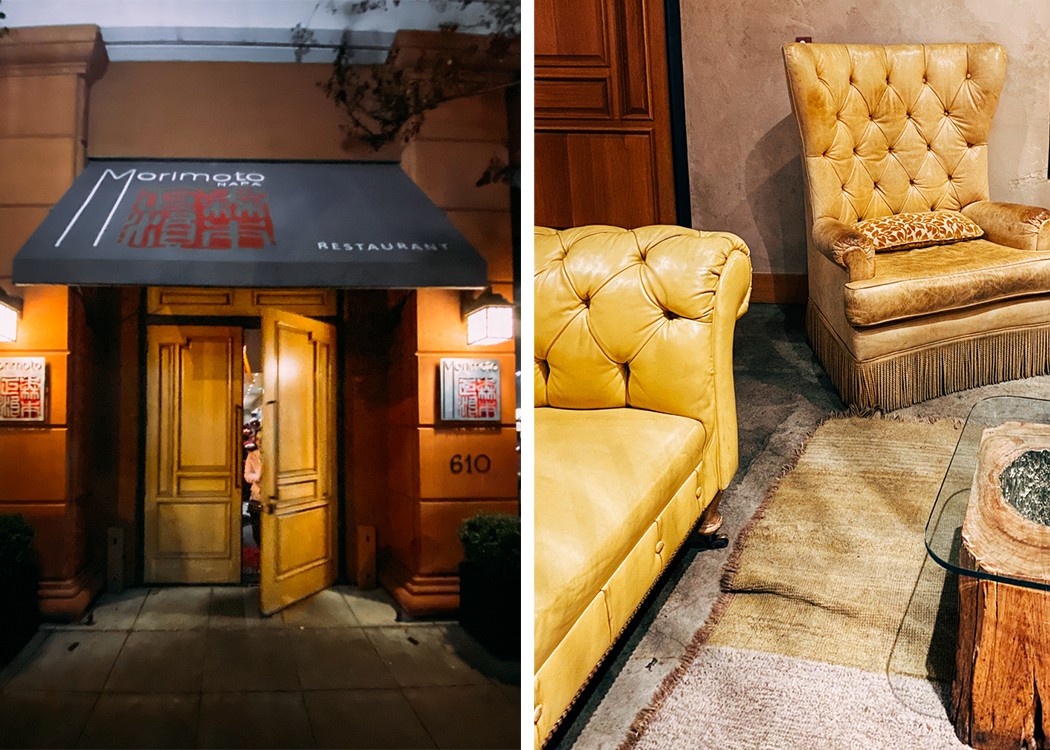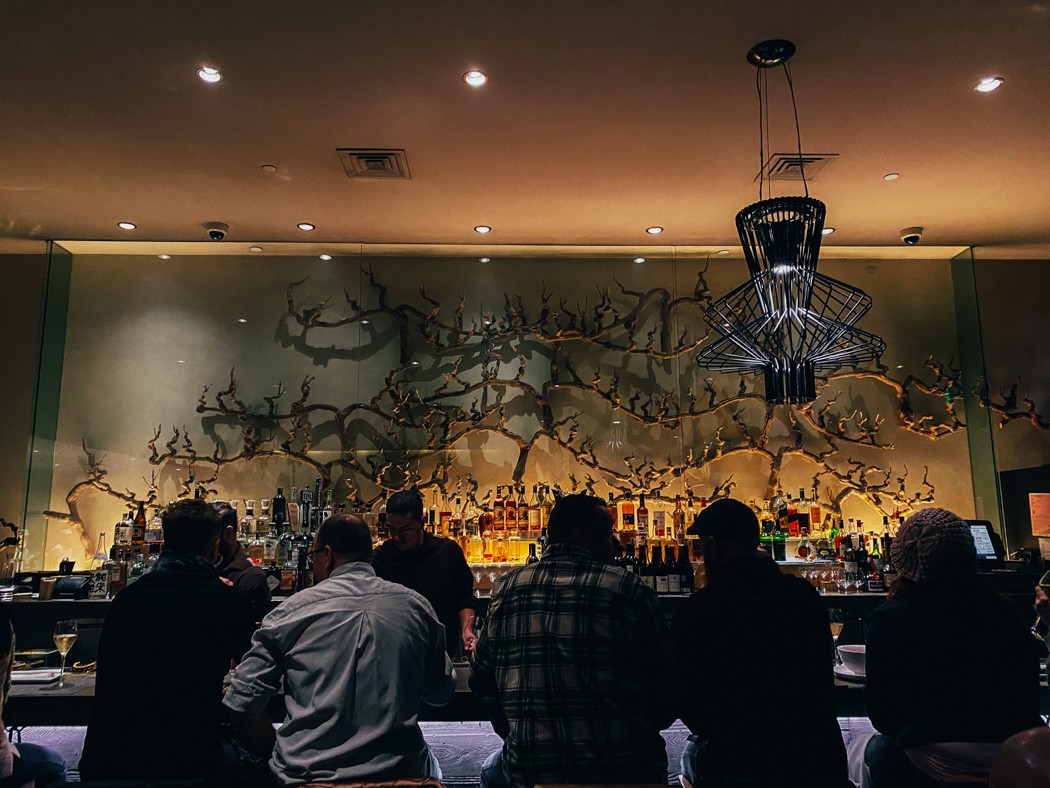 What We Saw
The highlight was definitely the Lighted Art Festival. An annual nine-day festival is free to the public and features iconic architecture that becomes the painting in a unique lighted art walk. Original artwork is created by local and international artists with installations at approximately 13 locations in Downtown Napa, the Oxbow District and other places within the City of Napa. The Napa Lighted Art Festival is a celebration of creative arts, technology and lights, and supports innovative techniques using light and light technologies as a growing art medium. The installations are all kinetic and interesting and shows off the historic buildings in a super interesting way.
I love that it takes advantage of the early nightfall and you can bundle up and walk off dinner looking at incredible, unexpected art. The church was one of my favorites and you can see how the art progresses in these stills. So cool, right!?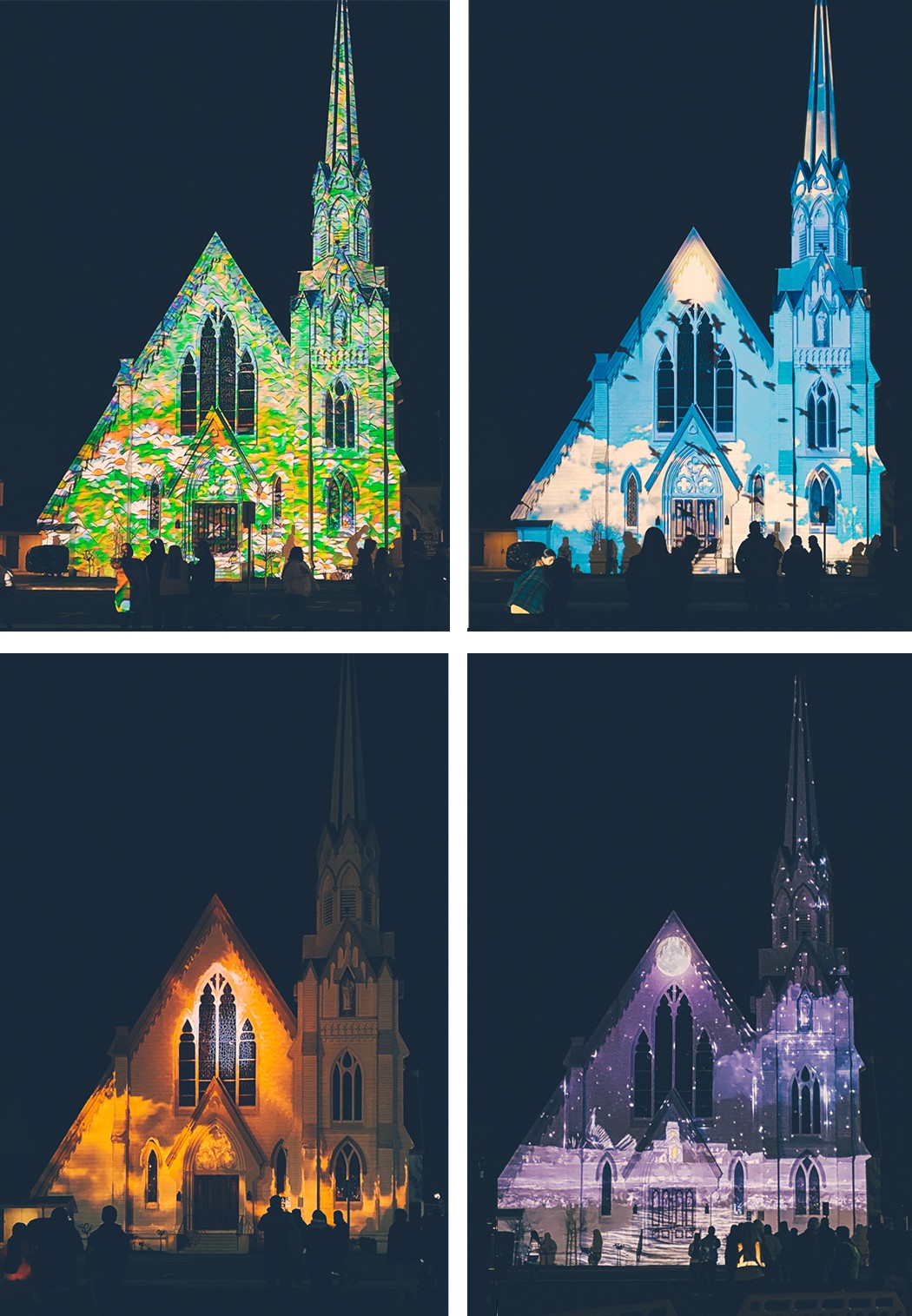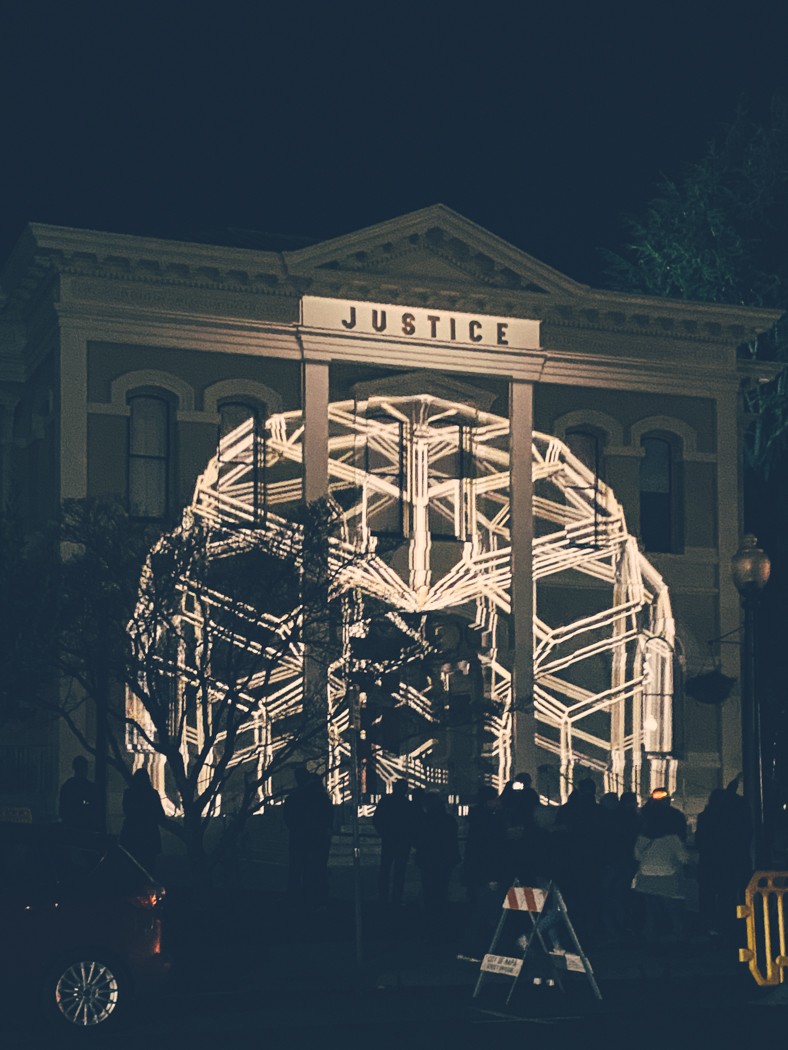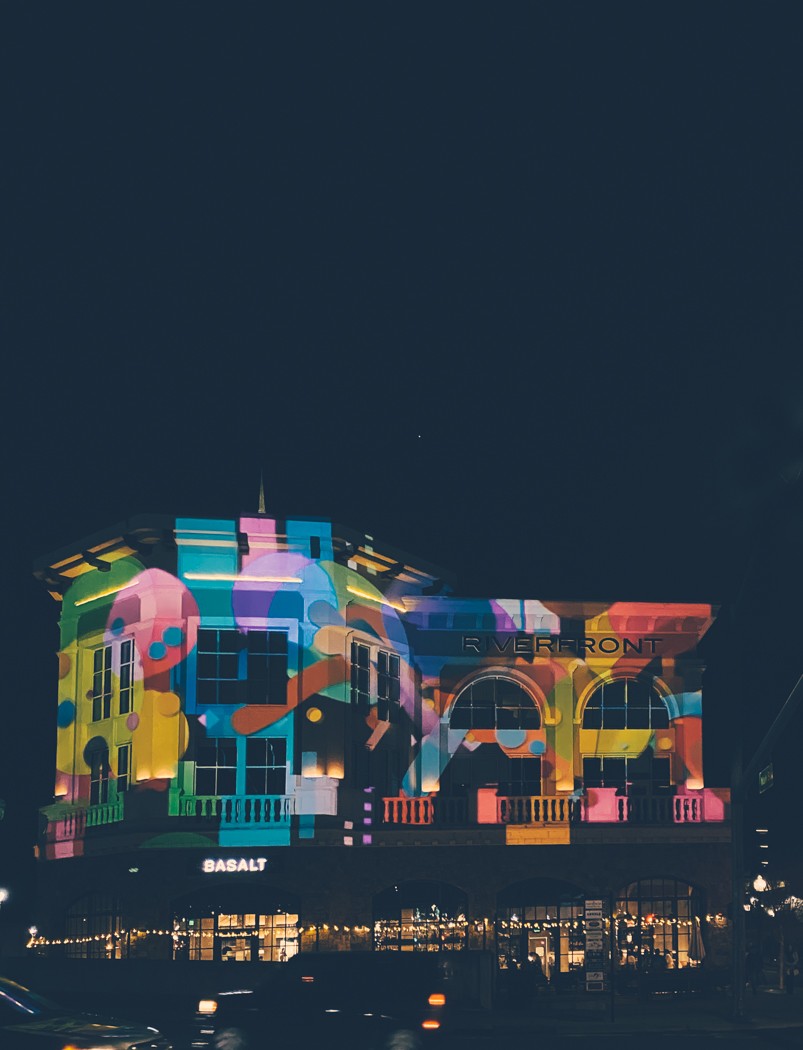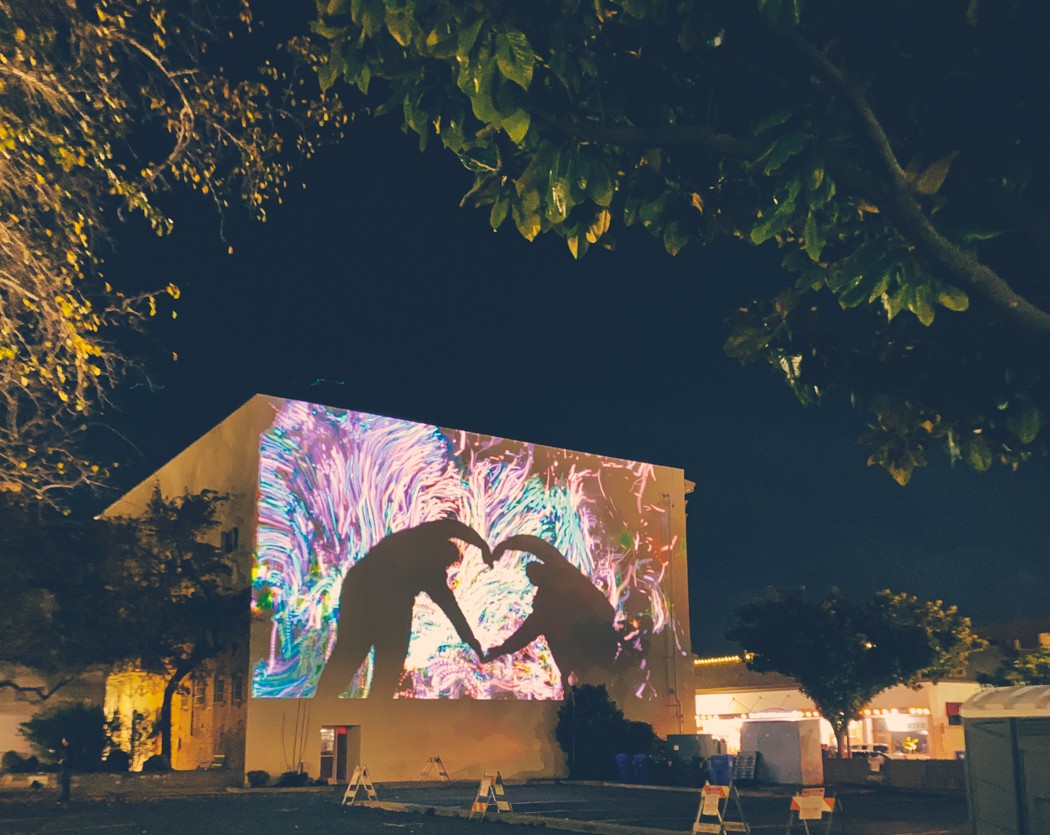 After the holiday hustle and inevitable illness that followed, a grownups' night away was just what we needed.  I tend to fall into the mindset trap that only big trips are restful, but they are few and far between for us right now. This trip really inspired to make an effort to have more short, attainable getaways during this season of our life–they're just as fun and way easier to come by. Also, making a note in the calendar to book a trip to the Napa Lighted Art Festival again next year! Don't worry Downtown Napa, we'll be back!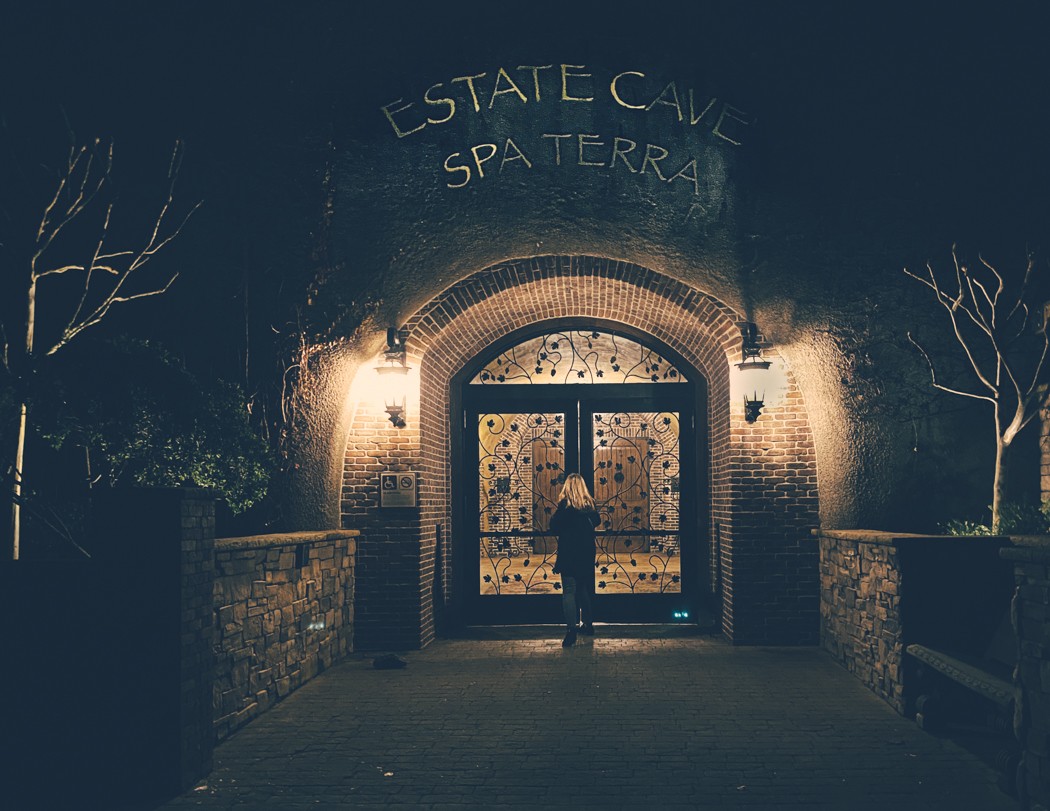 Learn more about everything Downtown Napa has to offer at www.donapa.com. Follow along day-to-day on Instagram @downtownnapa