Every project begins with a consultation. They're one of our favorite parts of the job. We get to see you in your home (virtual or in-person,) share a fresh perspective and our years of knowledge with you. You can also book consultations as a stand-alone option which many clients have found helpful.
We approach all of our consultations the same way, whether it's a one-time session or has the opportunity of becoming a bigger project.  Consults are a great fit for those who don't have the budget or need for a designer to guide them through a complete project but for one reason or another, feel "stuck." Even in this short amount of time I will coach you to feel more confident about your home decisions and give actionable steps to take. I have even been known to resolve some marital disputes!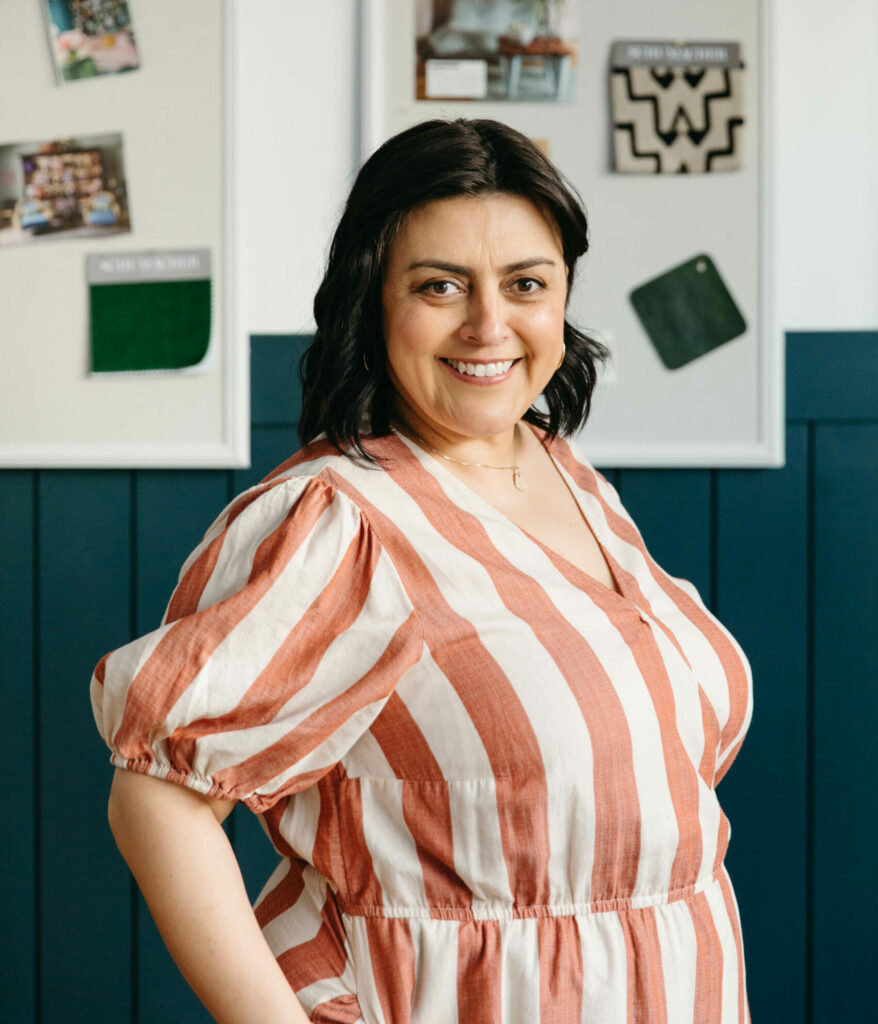 Is a Consultation right for me?
If you answer yes to any of the statements below then we think bringing us in for a consultation is a great idea!
We require consultations for all of our projects but this meeting should benefit you as much as possible. We can spend the time determining the best service to work together, as well as specific design advice while creating a long-term vision for your home.
Ideas of what we can discuss: best room layouts, paint colors, wallpaper, remodeling ideas, where to shop, exterior design help. I've even had current and aspiring designers book these for career advice.
Virtual
Consultation with Rebecca
Virtual walk-through of your home followed by a Q&A session!
In-HOME
Consultation with Rebecca
We'll meet at your home to discuss all my ideas and best next steps.
MINI-VIRTUAL
Consultation with Rebecca
Frequently Asked Questions
How do I schedule an appointment?
Our online booking process is streamlined and convenient allowing you to schedule our meeting directly through onto our calendar. Click a Check Availability button above and you can find a time that works best. You will then receive a questionnaire to gather your existing ideas and needs before we meet.
Absolutely! Once your consultation is booked, we will send you a questionnaire that will ask all sorts of questions and include a spot for links to Pinterest/Houzz.
Optional: I've had clients create Google Slide decks with photos of their space and links to products they've been considering to expedite virtual appointments. 
Do we have to tour my whole house?
Nope! You can decide what spaces or topics to focus on and we can discuss as many as you'd like. Sometimes it's helpful to walk the entire home, other times it's most beneficial to focus on one area.
Are you going to hit me with a sales pitch during our session?
No,  not unless you ask!  I really enjoy the process of the consultations themselves, and if you want information on additional services I'm happy to provide them but its not an expectation.
Is it ok if my kids and pets are there?
I understand its not always possible (I'm a mom too!)  but if we can meet without the distraction of exuberant pets or children we'll get the most value out of our time.
Are you going to judge the current state of my house?
Absolutely not, I pride myself on meeting people where they're at and if you're looking for help, it usually means you want more from your home. Trust me, I've seen it all, including my own house which I can promise you is not currently camera-ready. Besides, it helps me to see  your house in its natural condition so I can see how it functions for you. 
We've already had a consultation, can I book another?
100% yes! I have done this for several clients  and I' love seeing the progress they've made between appointments. Repeat appointments also benefits them because I'm already familiar with their project.