Sooo, Week 4… we were warned by the  One Room Challenge organizers that this is where things get hard. This week I've swung between panic that we won't get done, and feeling like we're ahead of the game. Likely, we're somewhere in the middle but the home stretch is around the corner! Here are a bunch of random updates…
Hi! If you're new here, I'm Rebecca, a designer located in Sacramento, CA. I'm currently renovating the kitchen in my 1960 ranch also known as the #plumbmidmod. 
This week's major theme has been the Battle of the Dust as we finished sanding the cabinets and drywall. I can't even tell you how much dust is in every corner of our house, but I spent yesterday wiping all the surfaces down in the kitchen because I think we're finally done with the major mess-making tasks. Except for paint, but I'll take fumes over dust any day. The ceilings and walls have been repaired though so drywall is complete!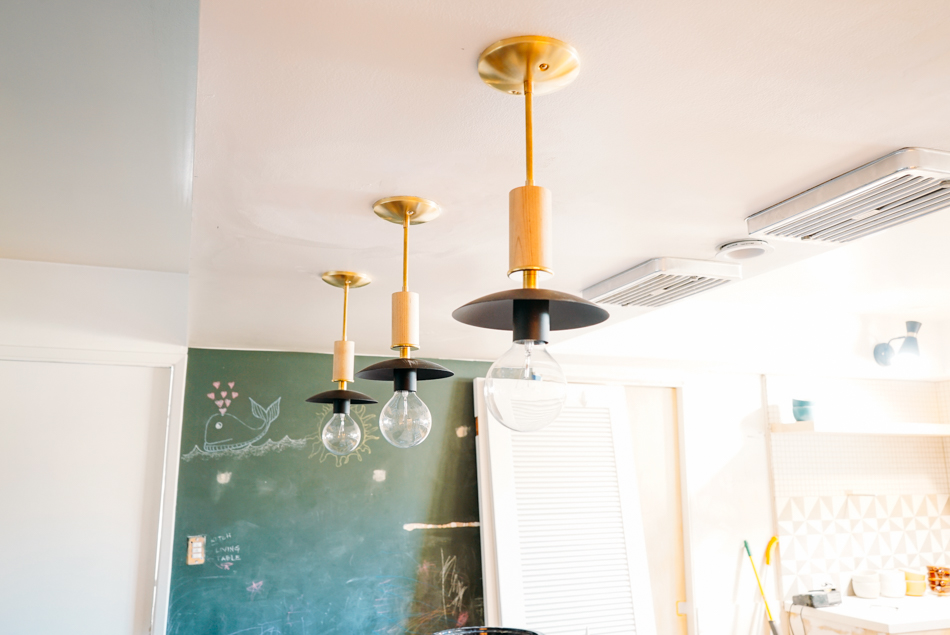 If you've been following me on Instagram Stories you may have seen Sconce-gate that happened today. We finally got all the soffit sconces up last night and this morning in the light of day I realized I hated them. Not hate, but they are just too big and bulky.
I spent the morning trying to figure out a solution that didn't involve me eating the cost of buying and installing 6 light fixtures and a (if I do say so myself. I do.) genius idea hit me. If we could remove the top cone from each of them, it would take a lot of the visual weight off of them and also make them a little less on-the-nose midmod. We figured out we could take them apart pretty easily and also will add a ring of black PVC pipe so they look finished. See the guy on the left in the photo below. It doesn't have the top ring here but I'm so happy with how they'll look.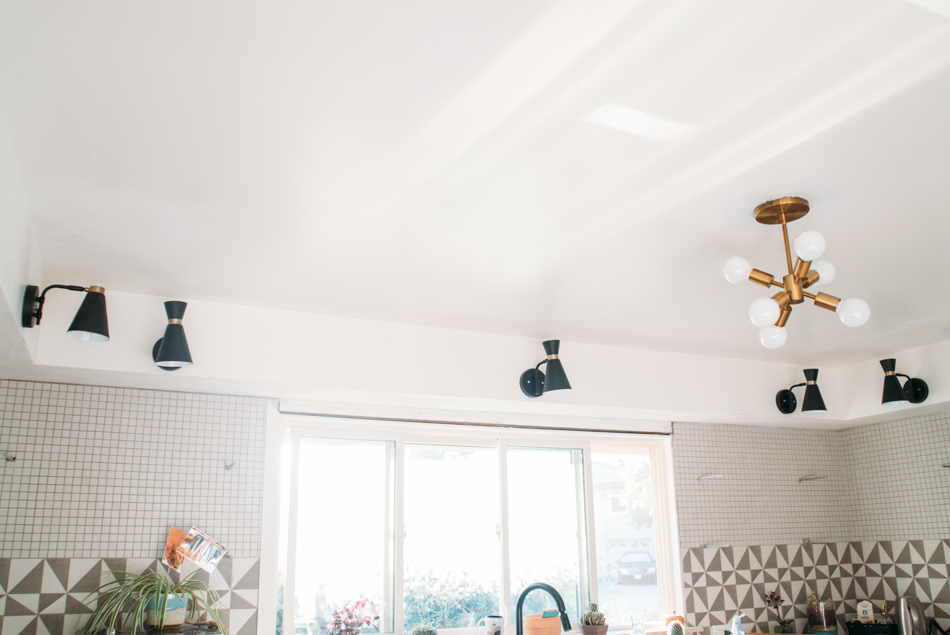 When we did our Phase 1 kitchen remodel last year we had to reconfigure cabinetry to fit our 2015 era refridgerator. It worked well but stuck out into the walkway a noticeable 4 inches that always bugged us. The back side of the fridge perfectly lines up with a closet in my office (like perfectly) so we cut a hole in the wall and pushed it back. I'm so happy with how it subtly opens up this narrow space and now looks counter-depth.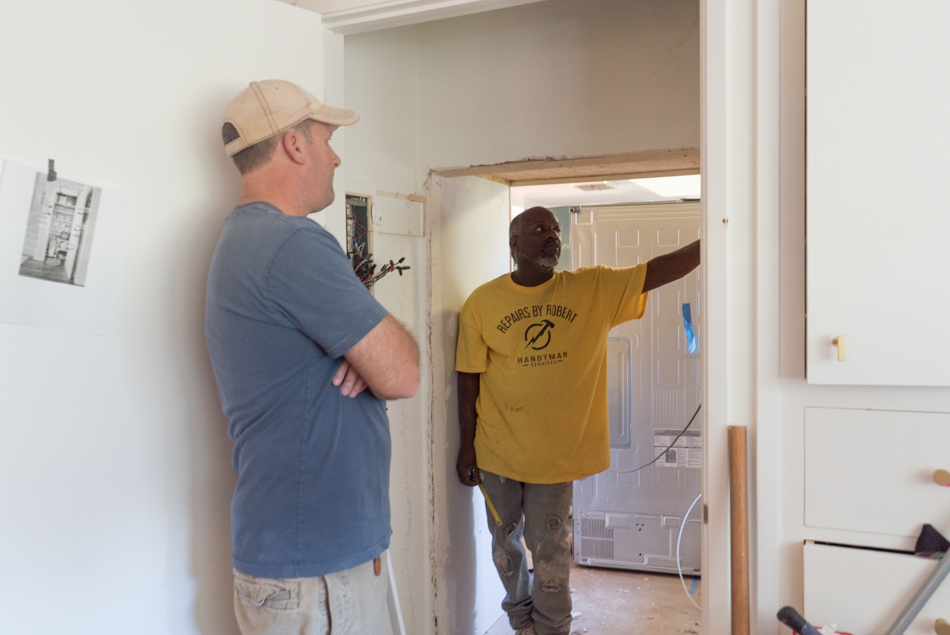 Since no one can escape my ORC, my mom has been sewing up a storm at her house and got our roman shades finished. Or maybe I should call them 'fauxman shades' because they are just for show and aren't actually operable.😂Yes, I'm losing it but they look good and I'm excited to see how they dress up our plain windows.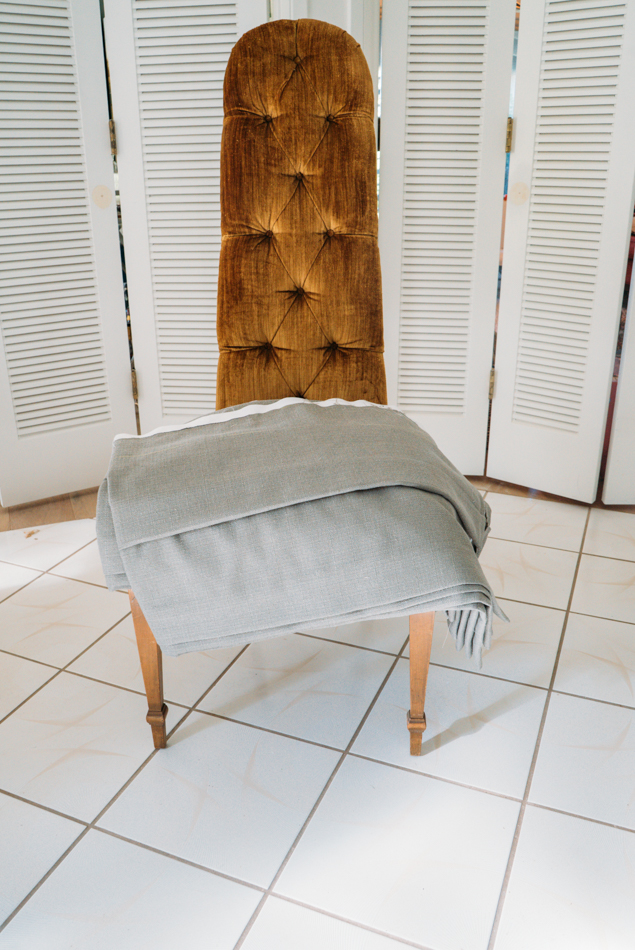 My floating bench dreams came true! My dad finished building this bad boy, the walls have been repaired, it was painted with the cabinet doors and my mom is currently sewing the cushions. These brackets are SUPER heavy duty but still make me a little nervous. I might see if we can add some kind of support board under the bench.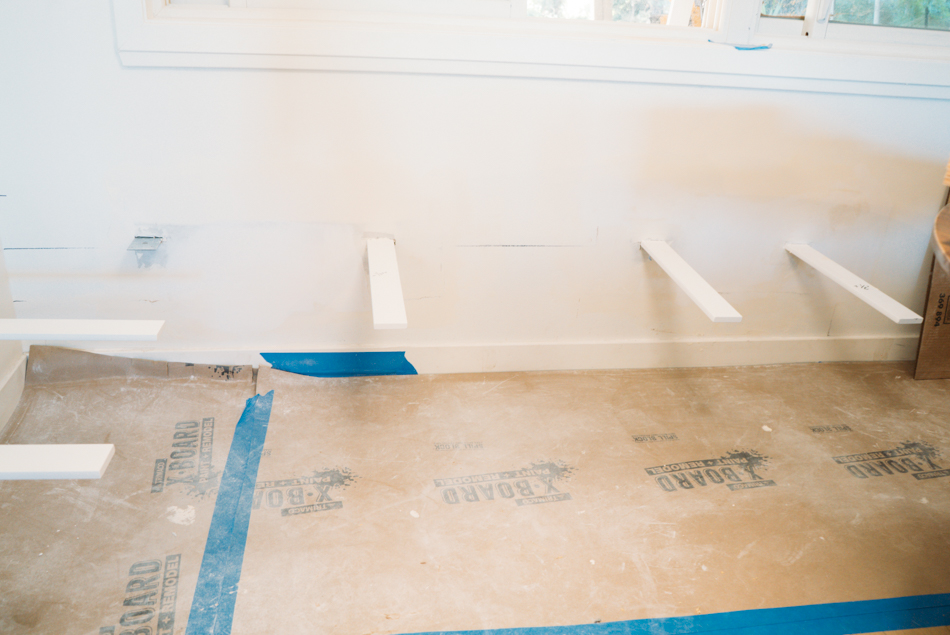 It looks pretty blah over there right now but the cushions and pillows will add color, and the fauxman shades will frame the window. Now I think I need a new table, but its going to have to wait…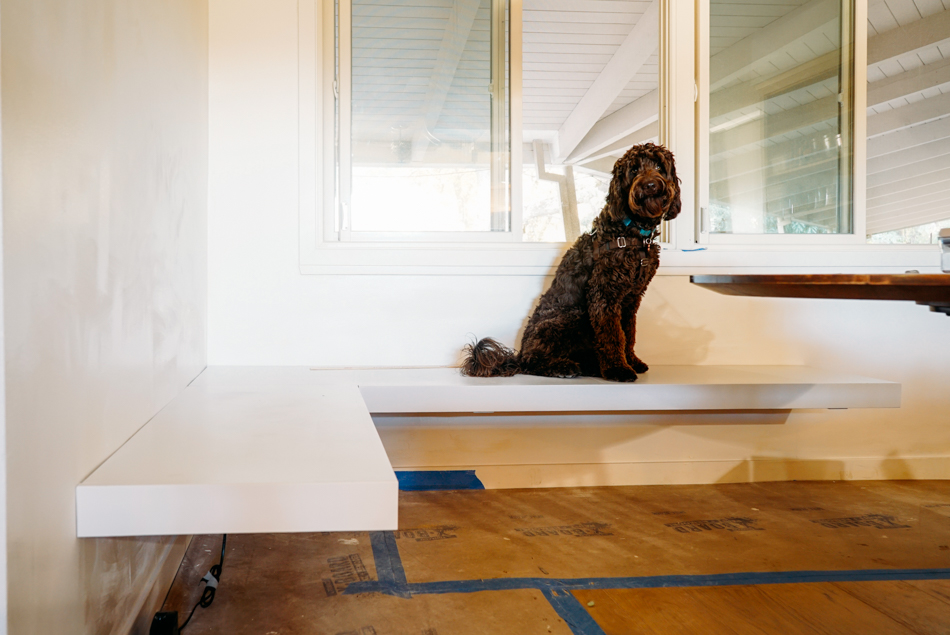 My dad also finished the floating shelves and they look amazing. We figured out the stain color today and they'll be ready to seal tomorrow. All I want to do is fast forward to the day I can style them with all the pieces I've been hoarding. 😉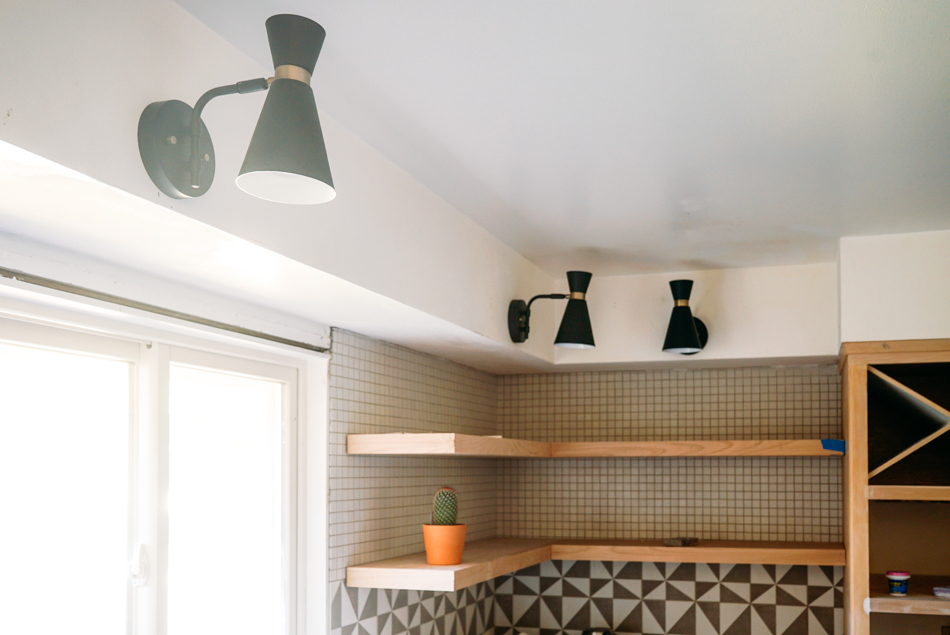 As mentioned the doors and drawers have been sprayed professionally, but we need to start getting the hinge and pull hardware back on, which is going to be tedious. Based on some hybrid feedback I crowd-sourced on Instagram I soaked the old hinges in a Barkeepers Friend stew. I got an old crockpot from a friend and let them soak overnight but I think I'm still going to need to do a little scrubbing to get the old paint and resin off.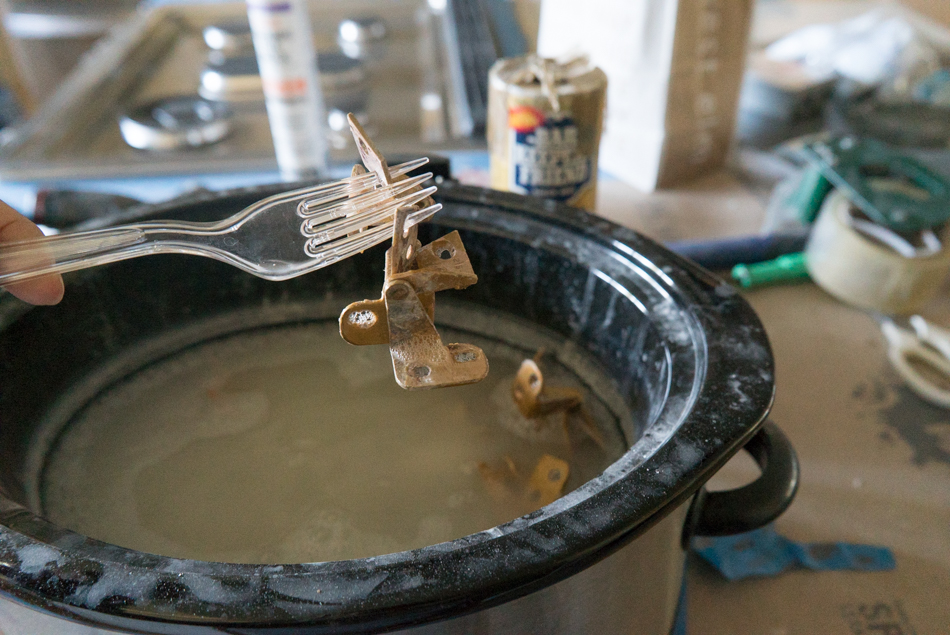 I'm SO EXCITED to be collaborating with Carly from Tidy Revival to create the pantry of our dreams. We met yesterday to sort and plan and now she's off to shop for everything we need. All I need to do is paint the interior and she's handling the rest and installing next week. Hire this woman! She is the sweetest, so easy to work with and is going to make this kitchen function like it never has before.It took me a day to empty and clean it out but its ready for her magic.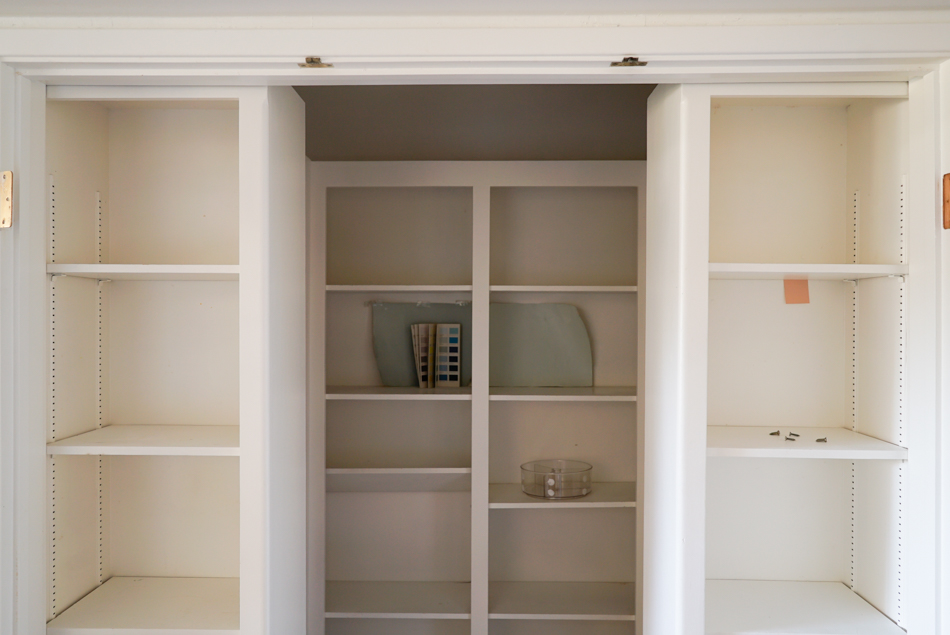 We don't need new stools, but I've been casually keeping my eye out for counter stools to replace what we have currently. What would work, I was just hoping to add a little more texture to the area to balance out all the new and modern. There's a midcentury antique mall by my house that can be hit or miss and overpriced, but I got one of my hunches to stop in and basically found the perfect stools. In every way. Vintage, midcentury, rattan texture, low back, the right quantity, and a price I couldn't  say no to. $150 for all 3! The only thing that would make them better is if they swiveled. Then I got them home I realized one of them does! So I think they other just need to be oiled and we will live happily ever after. YESSS!!!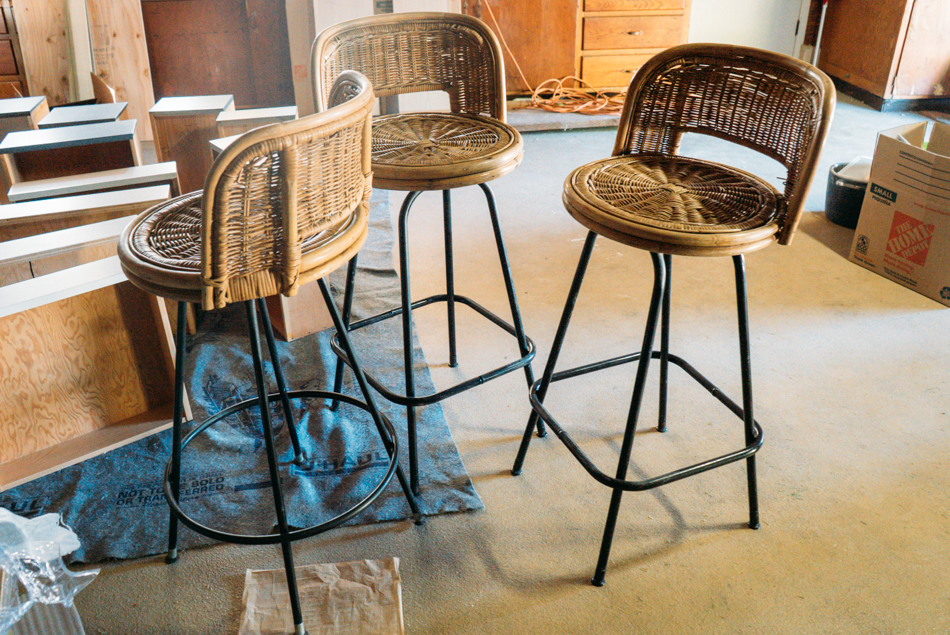 So if anyone wants 4 Eames reproductions and lives in Sac area, hit me up! Here's what they look like: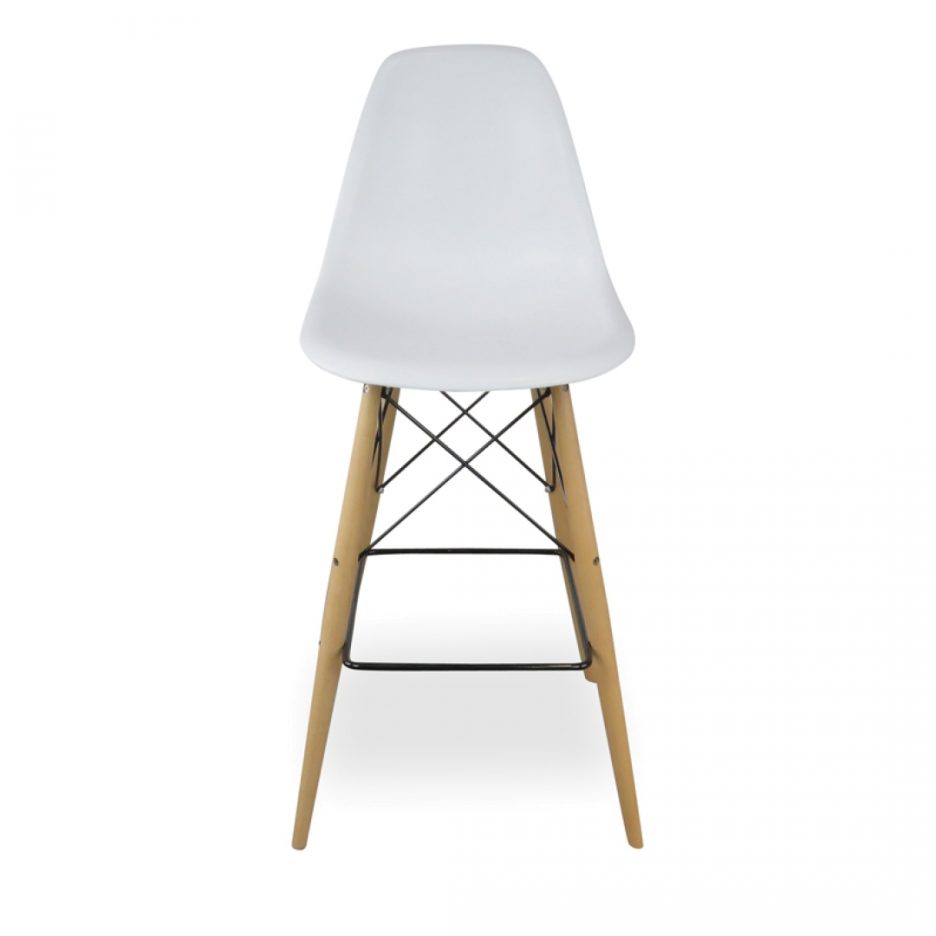 I've also been working on what I'm going to do on the old chalkboard wall. Its going to be painted over and I've been playing with the layout mixing vintage and new art and frames. Loving where its ended up, so I can check that off my list.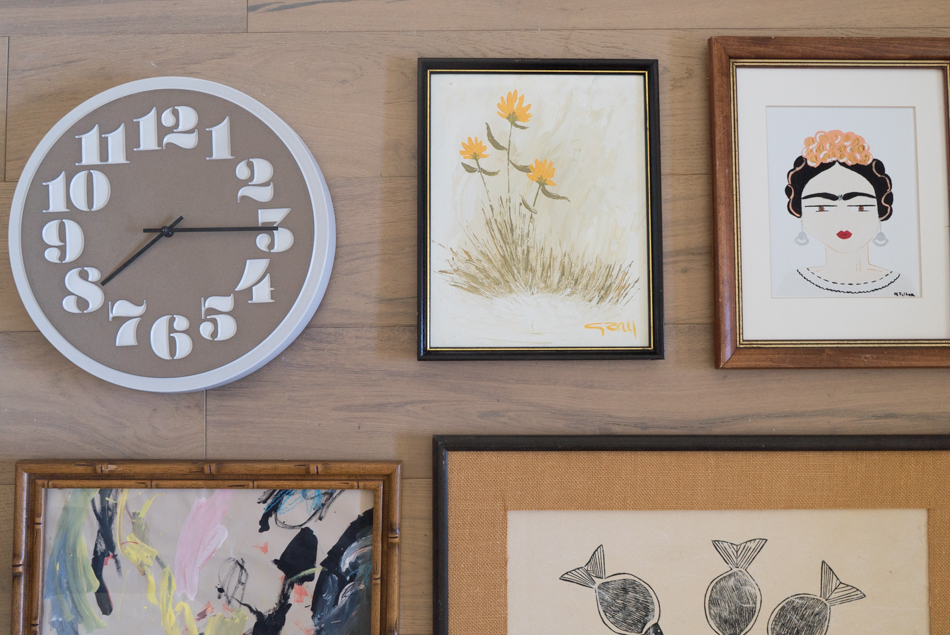 Now most of what is left is painting and more painting. Then styling and getting this place photo ready. Guys, I think the end is near!!
Hit List
(this week's progress in black)
Demo counter top, small desk, backsplash, sink overhead lighting
Remove upper cabinets over sink area
Install new counter tops on sink wall and buffet
Install new sink, faucet, disposal, dishwasher
Lower outlets on backsplash wall
Abandon old switch by backsplash
Install new pendants over island
Repair all ceiling holes from square lights
Move table light. Patch/repair
Install rough electrical for soffit sconces
Install sconces
Add can light over stove<
Paint pocket door
Build spice rack
Push back refrigerator
Build floating bench top
Mount floating bench brackets
Repair wall around bench (will be done today!)
Build floating shelves
Sew bench cushions
Sew faux roman shades for 2 windows (My mom is halfway done!)
Refinish table
Tile backsplash
Paint over chalkboard wall
Paint doors and drawers (outsourced)
Paint bench  (outsourced)
Paint cabinet bases
Repair trim around windows, doors, bases (half done)
Paint pantry
Touch up LOTS of paint
Clean old hinges
Reinstall doors and drawers
Install cabinet hardware
Install new trash can
Figure out final artwork layout on old chalkboard wall
Replace pocket door hardware
Reorganize pantry with Tidy Revival (started!)
Hang artwork
Decorate and style!
But for now I'll leave you with the current state of the rest of the house, which looks 100x worse than the kitchen and may need a full hazmat team to come in and remedy.
Don't forget to see what the Featured Designers and other Guest Participants did this week!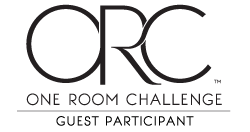 Catch up with our entire One Room Challenge kitchen reno