Week 2 flew right by and I don't have a ton to show for it but I'm going to give you some new sneak peaks into some of my favorite surprise elements.
Hi! If you're new here, I'm Rebecca, a designer located in Sacramento, CA. I'm currently renovating the kitchen in my 1960 ranch also known as the #plumbmidmod. 
Its not a One Room Challenge unless there's some kind of challenge, right? Last fall my biggest Uh-Oh moment was when we realized we had the countertop cut too short which left a 1/2″ gap on the wall to fill. We were able to build up the backer behind the tile and to fill the empty wall I came up with the infamous spice rack solution. We framed it out to hide the gap, and I worked with Allspicery to turn into the star of the room.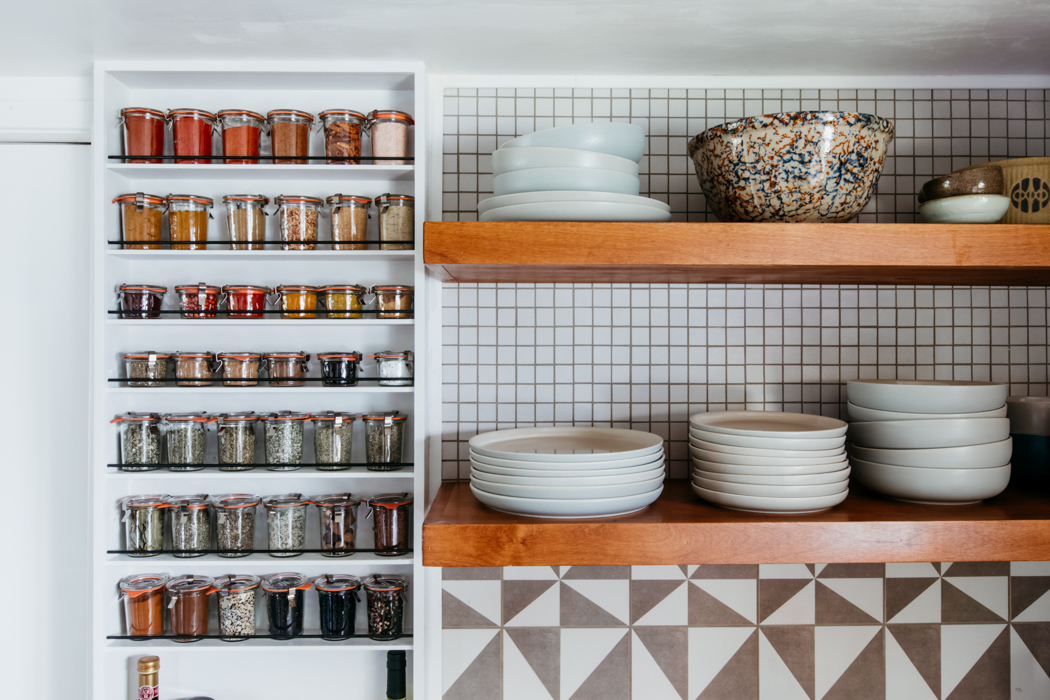 To be honest, I'm currently I'm looking for that magic solution to fill the Uh-Oh moment. We are taking on the yard because we had a tree fall and smash part of our roof, so the biggest decision is obviously the roof itself. I thought we had a solution before the ORC kicked off, but its not panning out as expected and these things just take time.
So yes, far our ORC is going at a snail's pace but today we will have shovels hitting dirt but no real physical progress to report quite yet. I do have a couple fun ideas I was going to hold onto as a surprise, but I need to give you guys something! I always try to bring something personal that tells a story into each of my projects for myself and for clients and the backyard is no exception!
Meaningful Item #1
The obvious story in this makeover is the old oak tree itself and I knew I wanted to do something with some of the wood. So I tapped Arthur Millworks, furniture maker extraordinaire, to take a slice and turn it into an outdoor coffee table.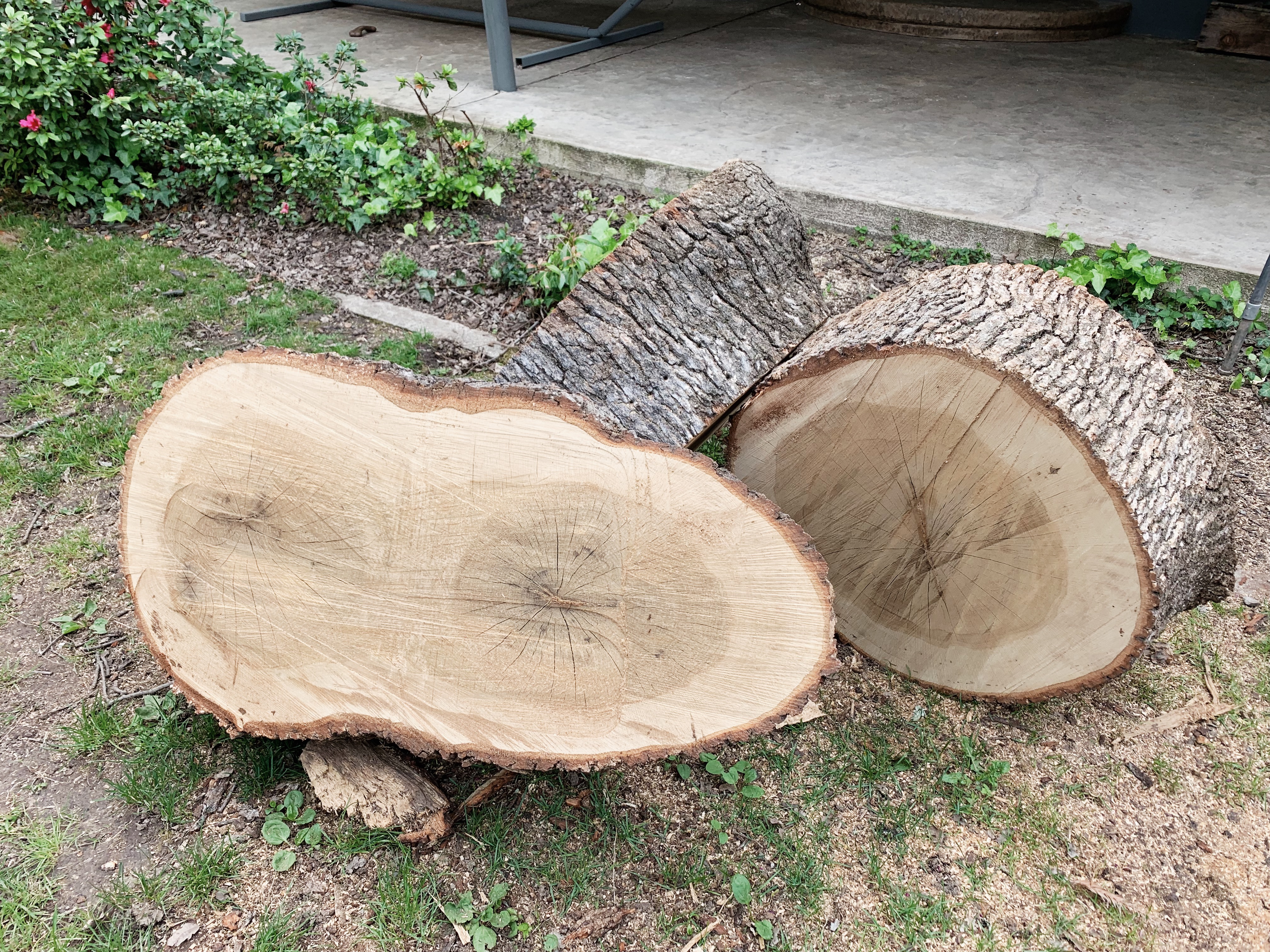 I love the shape of this long one even though it kind of looks like boobs. Ha! Something I've learned is that it takes at least a year for oak like this to cure which means it can't be sealed properly until then. The wood will expand and split so its not ready until that happens. I'm hoping we can get it dried in a kiln, but if not this might be a 2-step process which I'm ok with. We're going to keep it simple, add an iron base, and give it a little mid-mod flair. I love the base on this one.
Meaningful Item #2
Ok, I am REALLY excited about this one. This area between our back door and garage access is dark and boring. Its a high traffic area and also slopes down for some reason so it needs to be kept fairly clear and we can't do much with furniture.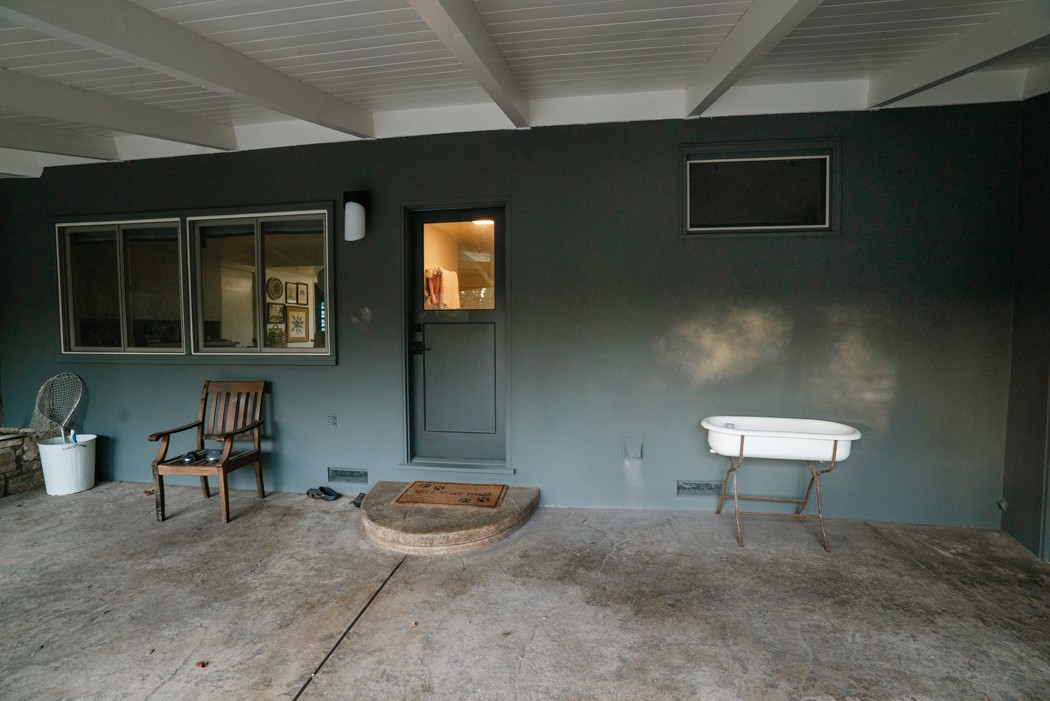 So that leaves something on the wall. It felt weird to hang something on the house but I really wanted to add color over here, so paint is an obvious solution. Here's another view so you can see it will also feel like part of the dining area/pergola going on the wood deck.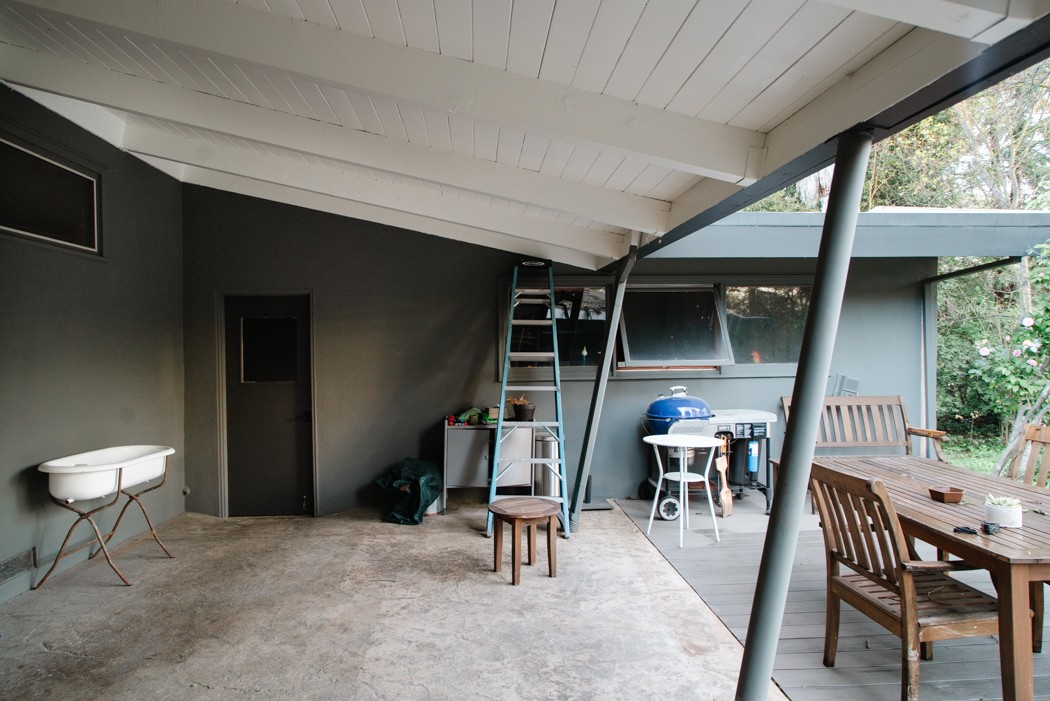 One thing I have is amazingly talented friends, and I'm calling in some favors. I've asked Jeremy of Stanger Projects and designer Grady Fike to design and paint a mural! I went back-and-forth trying to land on a concept–Grady is an incredible lettering artist, but I couldn't come up with a phrase I wouldn't get tired of. Then I started thinking pattern, and maybe bringing in an architectural echo from another part of the house.
I was digging around on Pinterest and found this and it all clicked in my head at once.
So Grady will illustrate a few elements that tell the story of the #plumbmidmod in this midcentury style since the house was built in 1960. There will be a reference to the oak tree again, roses (the original owner grew hundreds all over the property), the creek, wildlife, architectural patterns on the house. I can't wait to see what he comes up with and I may or may not show you all until the reveal. Jeremy is one of the best muralists in town so he will be painting to the house. Here's a really crappy rendering of what I'm thinking.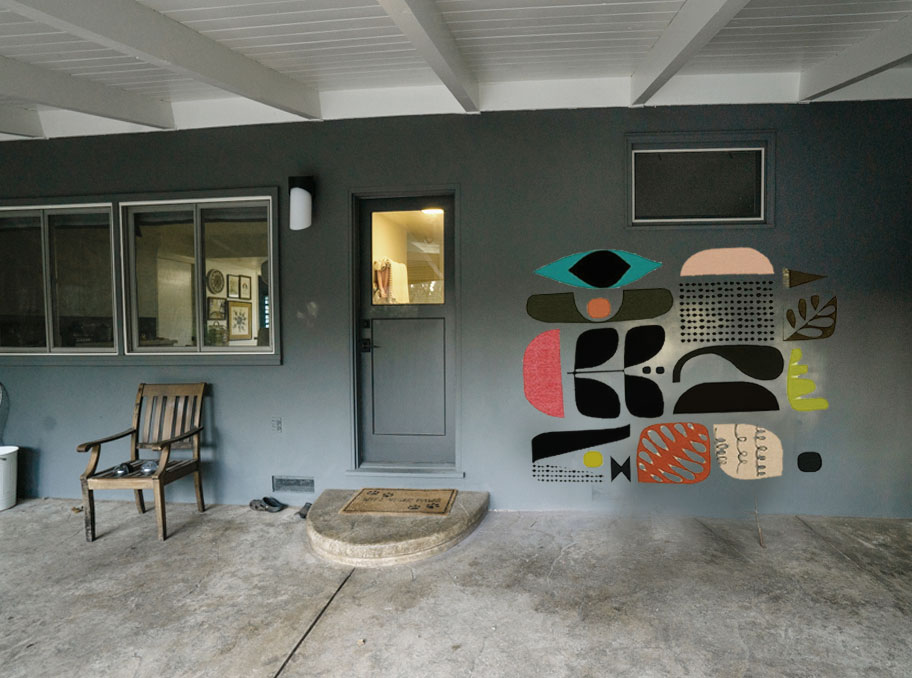 I'm so excited to have these unexpected moments that have a story to tell. Hope you're following along on Instagram, that's where most of the action is happening!
Don't forget to see what the Featured Designers and other Guest Participants did this week!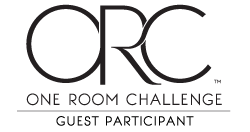 Week 1 (before photos, inspo and the design plan), Week 2 (surprise elements), Week 3 (pergola progress), Week 4 (landscape design), Week 5 (landscape), Week 6 REVEAL!