Week 5 and we're still alive! This week has felt mostly like small, incremental progress as we dial in the final details in the  One Room Challenge,but they're slowly adding up to a finished room! Lots of painting, lots of carpentry, and shopping for lightbulbs. So many bulbs, see more of what I found in my Tips highlights on Instagram.
Catch up with previous ORC posts
Week 1  // Week 2 // Week 3  // Week 4
Hi! If you're new here, I'm Rebecca, a designer located in Sacramento, CA. I'm currently renovating the kitchen in my 1960 ranch also known as the #plumbmidmod.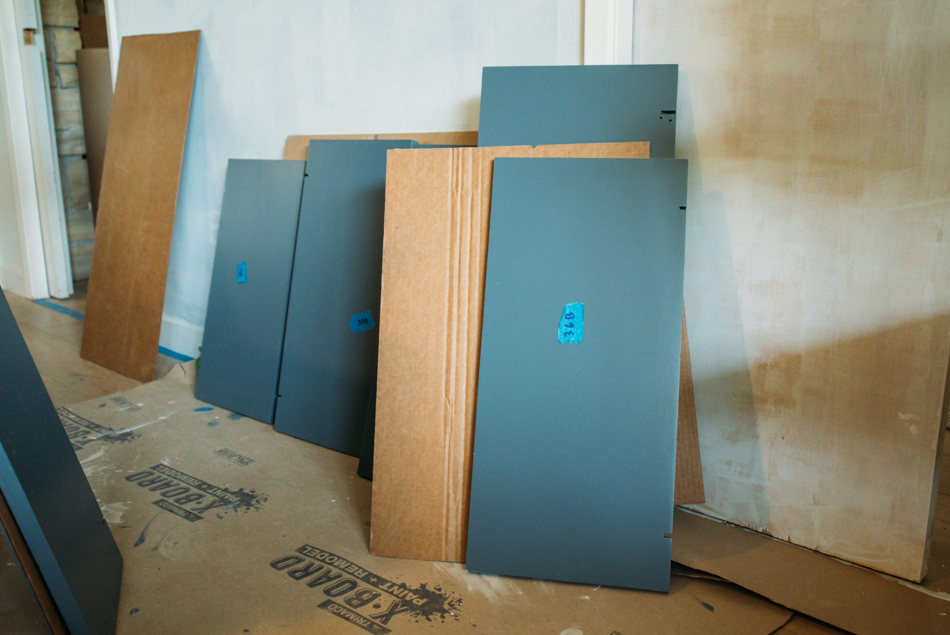 I was most nervous about all the painting we had to do, especially the cabinet bases but I survived unscathed! They don't look as perfect as the doors/drawers that were sprayed, but they look pretty damn good and 1000x better then their previous state. The major problem we found this week was once we started reinstalling doors we realized with the coat of paint they were too tight to close. So now we have to shave an edge off of each door. And then repaint the edges. Not the end of the world but, ugh.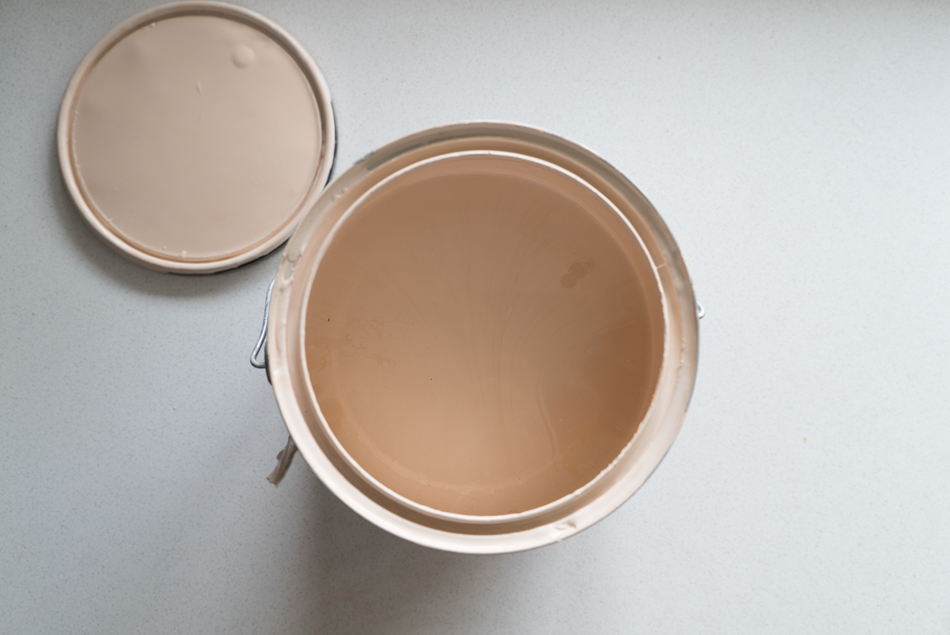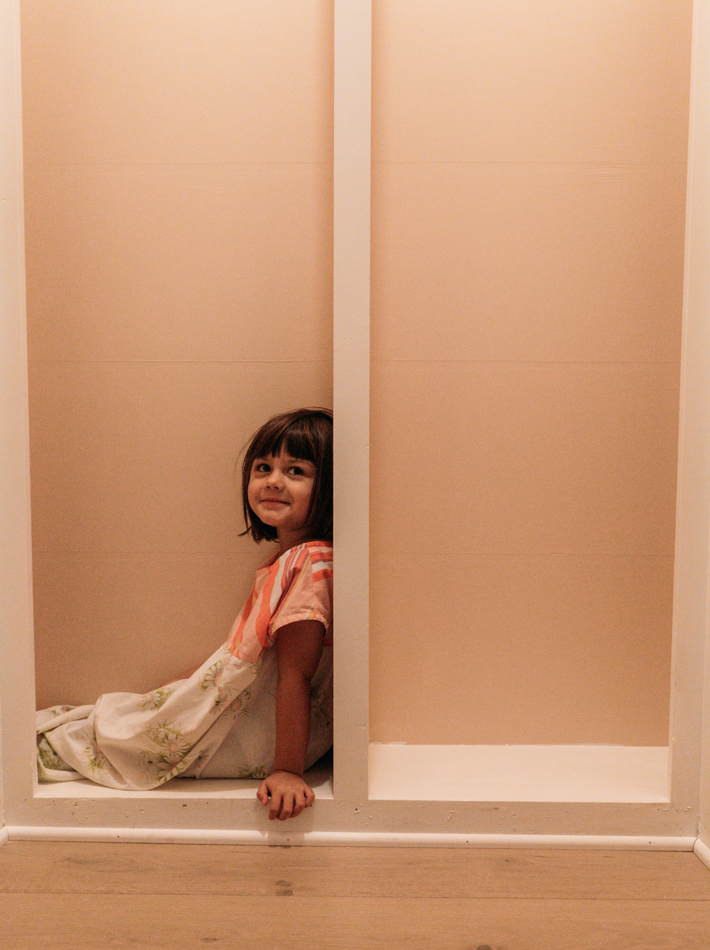 Over a few sessions I've worked with Carly from Tidy Revival who measured, shopped, and reorganized the entire space. It not only looks incredible, but it is going to function so well for our family. I'll be back to talk about it in more detail after the reveal but she is seriously the nicest, and such a joy to work with. Here's a tiny sneak peak!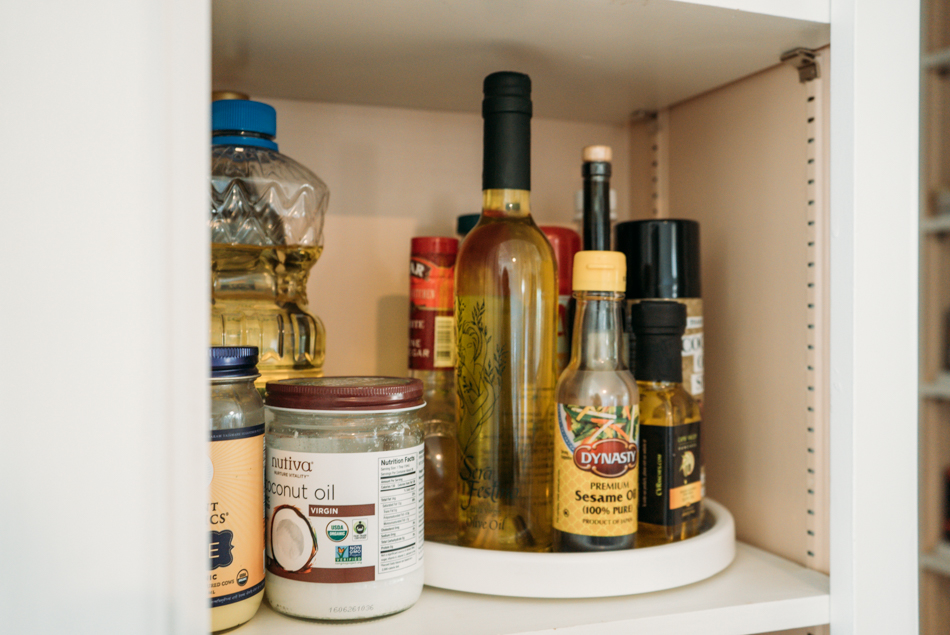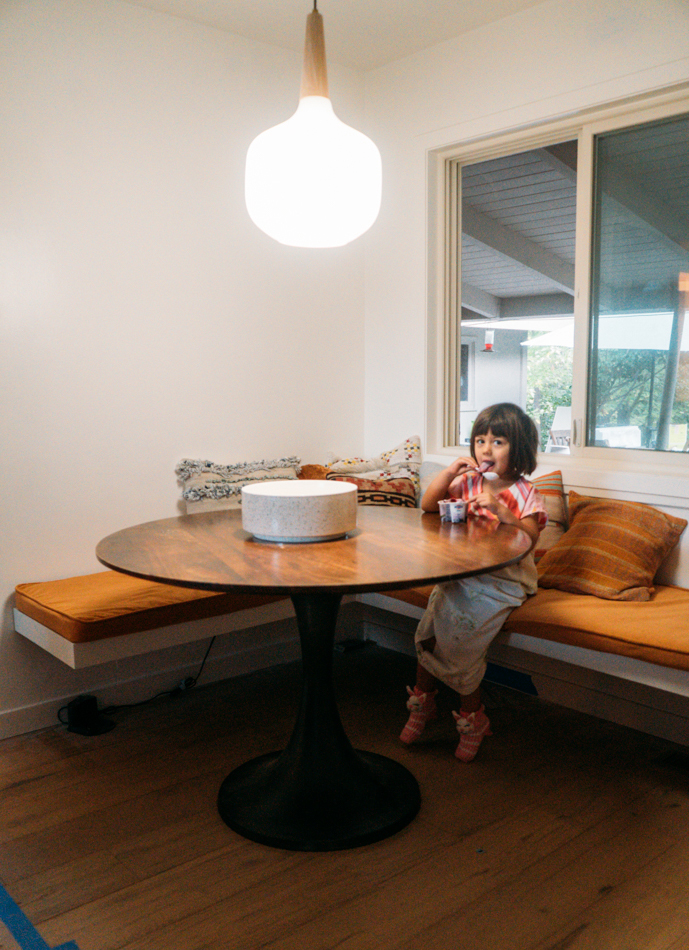 The eating nook has made some huge progress, most of which I'm going to save for the reveal next week (sorry not sorry). My dad finished tightening up the floating bench, and its solid as a rock. Having it open underneath keeps it from feeling too cluttered and now the Roomba can park under there.  My mom also spent the last couple weeks working soooo hard sewing these cushions, and is just now finishing up the back pillows. I am just so happy that we have color, texture and warmth over here now. I'm already gravitating toward this corner that was pretty cold and under utilized before and am writing this post from it now.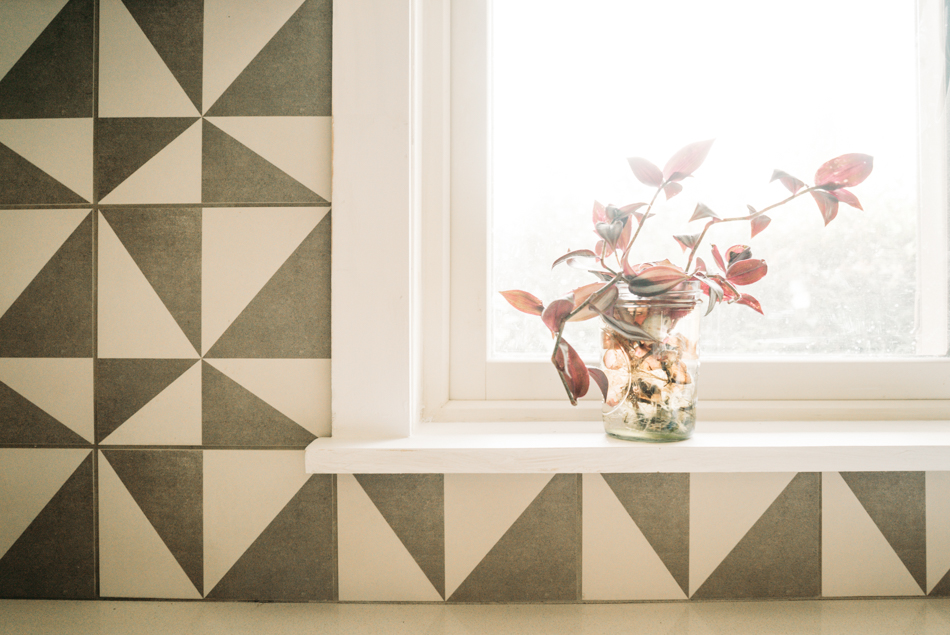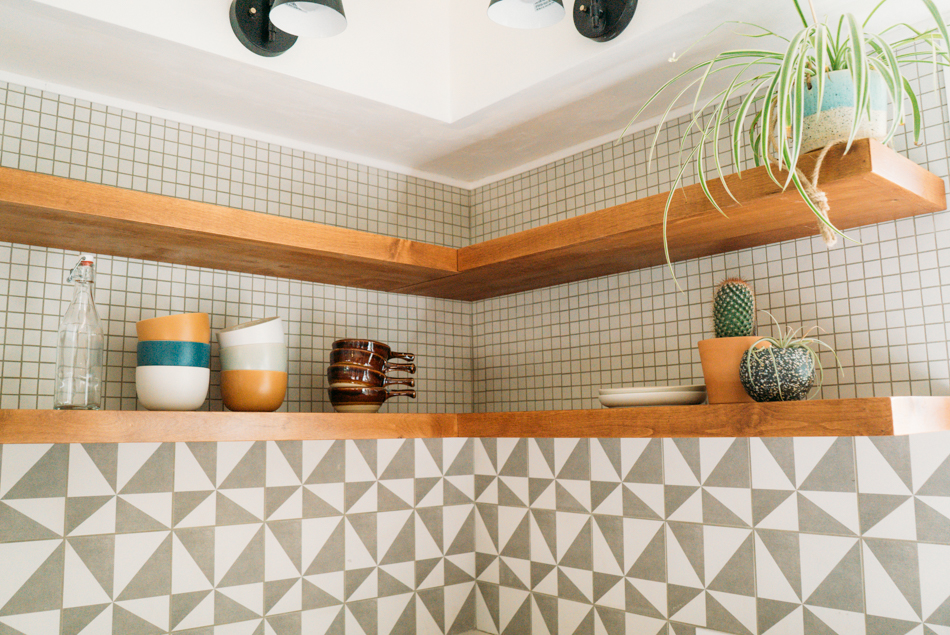 The tile from Natural Stone Design Gallery tile has been done for a couple weeks but now its sealed and I can't get over how much I love it with the shelves. They have just the right amount of distress to give them a lived-in quality that I love.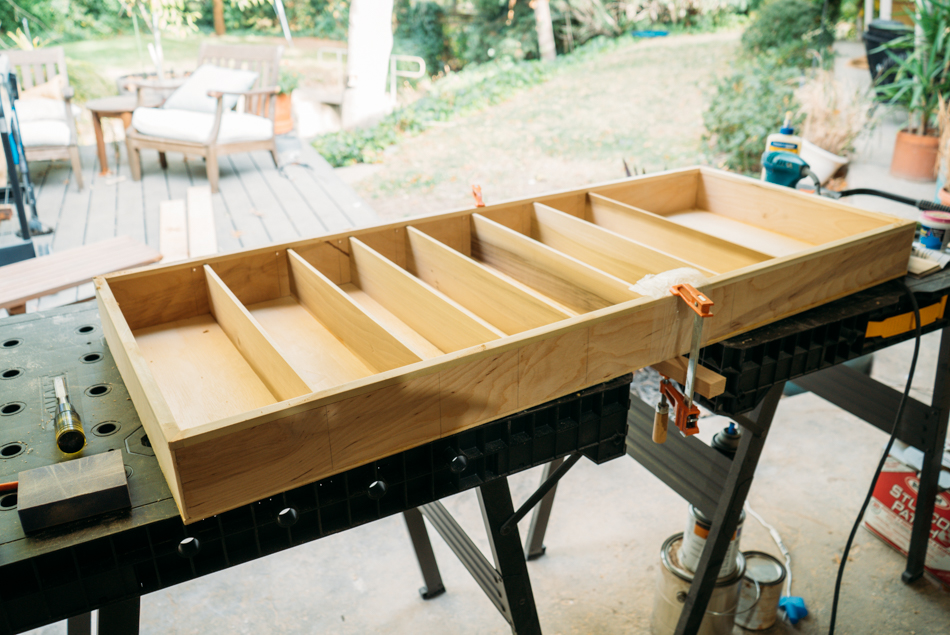 One of our renovation mishaps has turned into one of my favorite parts of the new kitchen. As I mentioned in a previous post, we had to build out the wall behind the tile and it was going to stick out further than the door moulding. So instead of reworking everything we decided to build a shallow spice rack to double as a tile trim solution that will be as beautiful as it is functional. 
Yesterday I spent some time at The Allspicery in downtown Sacramento and learned a ton about spices from around the world. With the help of the owner Heather, we created a collection of staples, exotic new flavors to dress up simple dishes and spice blends that they mix themselves in-store.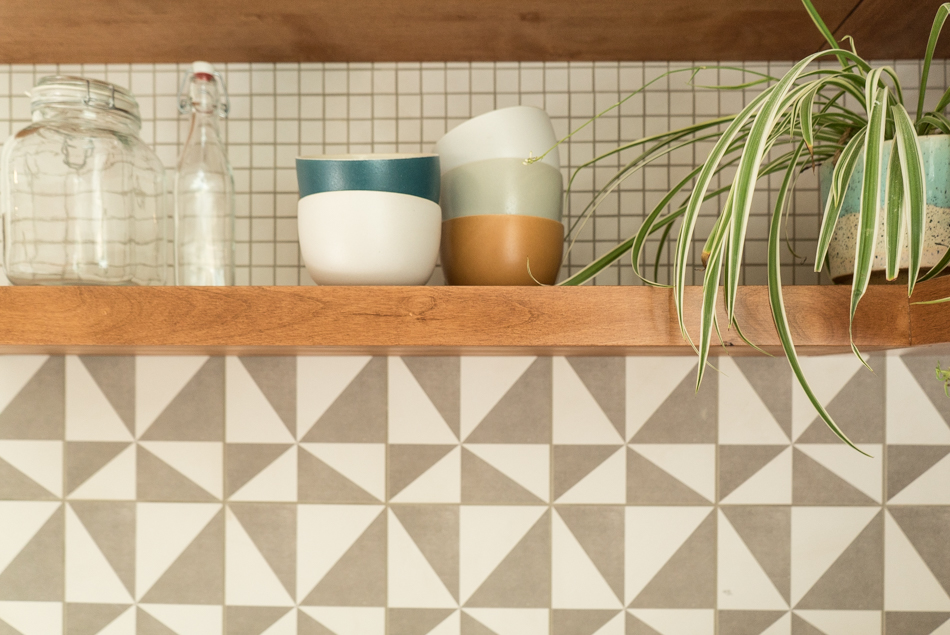 So yes, the floating shelves are installed, and waiting for some real styling from me, but guys, they look legit. My dad knocked it out of the park with them and I can't wait to start loading them up with all of the dishes and pottery I've been collecting. Especially this dinnerware gifted to me by West Elm for this project. Last week I popped into the West Elm Sacramento store, and picked out the mix and match dishes the along with a few other tabletop accessories and pillows. Can't wait to share more!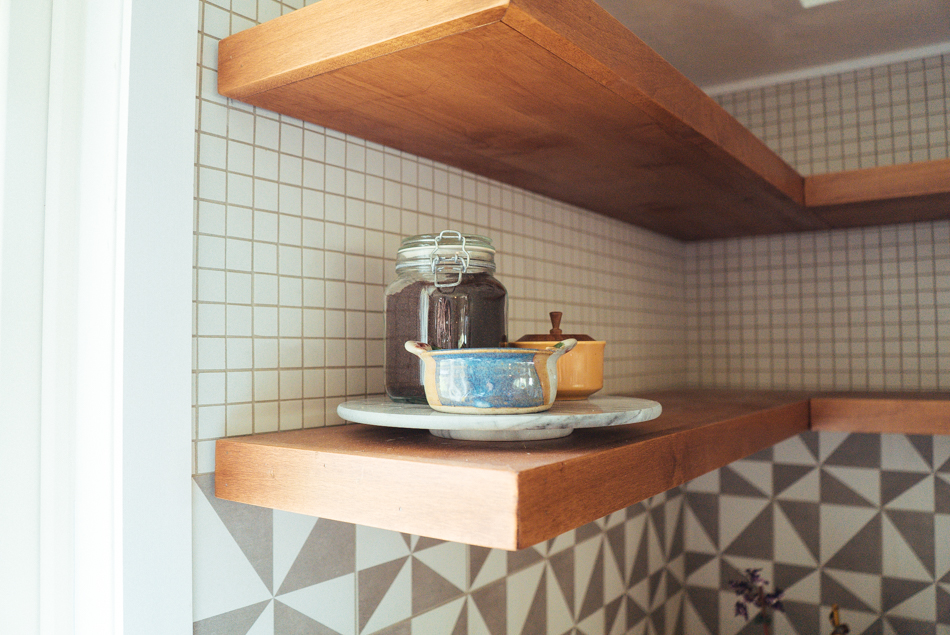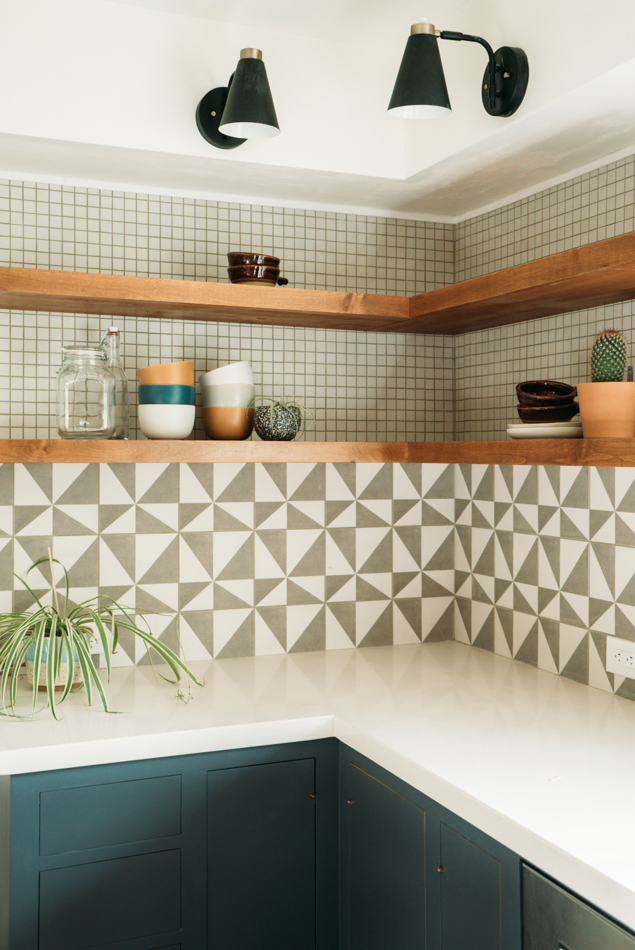 So we are definitely in the home stretch so go ahead and take a long last look at this corner because I'm going to limit what I show before the big reveal. We're one week away, I can't believe it!
Hit List
(this week's progress in black)
Demo counter top, small desk, backsplash, sink overhead lighting
Remove upper cabinets over sink area
Install new counter tops on sink wall and buffet
Install new sink, faucet, disposal, dishwasher
Lower outlets on backsplash wall
Abandon old switch by backsplash
Install new pendants over island
Repair all ceiling holes from square lights
Move table light. Patch/repair
Install rough electrical for soffit sconces
Install sconces
Add can light over stove<
Paint pocket door (primed!)
Build spice rack (just needs to be painted!)
Push back refrigerator
Build floating bench top
Mount floating bench brackets
Repair wall around bench (will be done today!)
Build floating shelves
Sew bench cushions
Sew faux roman shades for 2 windows (My mom is halfway done!)
Refinish table (I'm not going to do this)
Tile backsplash
Paint over chalkboard wall (primed!)
Paint doors and drawers (outsourced)
Paint bench  (outsourced)
Paint cabinet bases
Repair trim around windows, doors, bases
Paint pantry
Touch up LOTS of paint
Clean old hinges
Reinstall doors and drawers (half done!)
Install cabinet hardware
Install new trash can
Figure out final artwork layout on old chalkboard wall
Replace pocket door hardware
Reorganize pantry with Tidy Revival (done!)
Hang artwork
Decorate and style!
Don't forget to see what the Featured Designers and other Guest Participants did this week!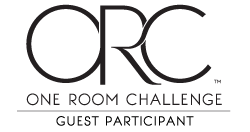 Catch up with our entire One Room Challenge kitchen reno