My consultations can be used in two ways: 1., see if we are the right fit for eachother while giving you valuable advice, recommendations and verbal direction; 2., you just need some design direction, need help with a design dilemma, or have some questions about your home and plan on tackling any improvements yourself.
More than a surface conversation, we will walk through the entire space and chat about your goals, inspiration and functional needs and you will come away with actionable ideas. This is also a great time to ask any questions or concerns about working with an interior designer and together we can prioritize future collaborations or DIY projects.
[stnsvn-col-row][stnsvn-col-2]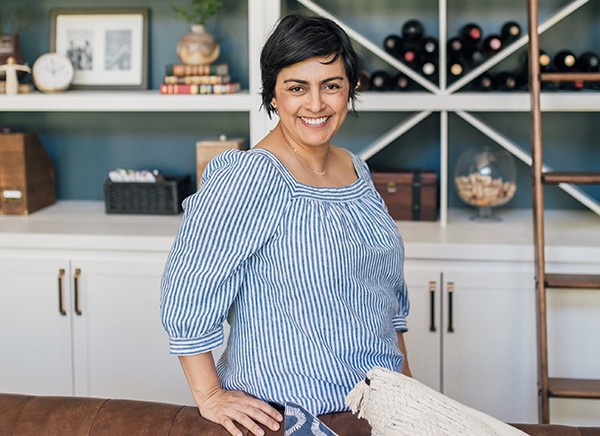 [/stnsvn-col-2][stnsvn-col-2]
WHAT YOU GET
2 hours on-site evaluation with Rebecca Plumb
Time to ask all of the questions, and tell me the ideas and dreams you have for your home
A chance for you to interview me and see if we're a good fit for me to handle your decorating project for you
I may recommend adding new pieces or removing something that's not working. Or even swapping something from another room and trying in a new spot
A general idea of paint colors. This will be conversational, not the exact shade of paint to use.
[/stnsvn-col-2][/stnsvn-col-row]
---
$250
for up to 2 hours in your home
---
[stnsvn-button-large url="https://studioplumb.com/staging/appointments/" button_text="Book Now"]
Not sure if this is what you need? Take a peek at our other services…
[stnsvn-col-row][stnsvn-col-3]
[stnsvn-button-small url="https://studioplumb.com/staging/full-service-decor" button_text="Full-Service Decor"]
[/stnsvn-col-3][stnsvn-col-3]
[stnsvn-button-small url="https://studioplumb.com/staging/paintconsultation/" button_text="Paint Consultation"]
[/stnsvn-col-3][stnsvn-col-3]
[stnsvn-button-small url="https://studioplumb.com/staging/appointments/" button_text="Phone Chat"]
[/stnsvn-col-3][/stnsvn-col-row]
SaveSave
SaveSaveSaveSave
SaveSave
SaveSave
SaveSave
SaveSave
SaveSave
SaveSave
SaveSave
SaveSave
SaveSave
SaveSave
SaveSave
SaveSave